CCE Academic appointed to EPSRC Strategic Advisory Network
Professor Peter Robertson from the School of Chemistry and Chemical Engineering has been appointed to the Strategic Advisory Network of the EPSRC, the UK's main agency for funding research in engineering and the physical sciences.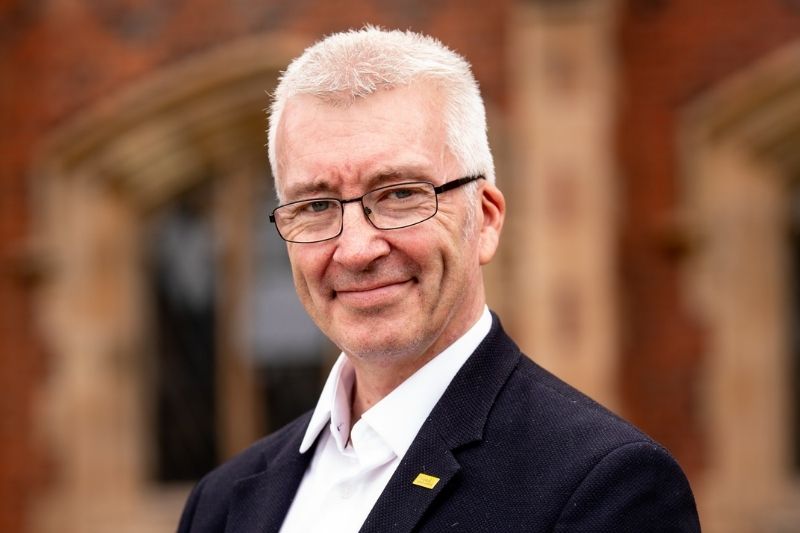 Professor Robertson, Professor of Energy and Environmental Engineering, is one of 16 new members appointed by the Engineering and Physical Sciences Research Council (EPSRC) to its Strategic Advisory Network (SAN).
The SAN provides the EPSRC Executive with strategic advice to assist in developing, implementing and modifying plans, and to make appropriate recommendations to EPSRC's Council.
The network is a flexible resource, enabling the EPSRC Executive to obtain the advice it needs in a timely manner. It draws on a range of perspectives from across key stakeholder groups including academia, business, third sector, and government.
Commenting on his appointment, Professor Robertson commented:
"I am delighted to have been appointed to EPSRC's Strategic Advisory Network (SAN). I'm very much looking forward to working with the other members of the SAN and contribute to supporting strategic developments within the research council."
An expert in energy and environmental engineering, Professor Robertson's research focuses primarily around photocatalysis – the use of light to create and accelerate reactions – and its applications for solving key energy and societal challenges, including water decontamination and sustainable energy.
Peter also chairs Queen's Change Management Group, a working group made up of academic and professional services staff which helps the University progress towards its vision of becoming a low carbon organisation by reducing our carbon emissions and providing a high quality and sustainable working and learning environment for students and staff.
Professor Robertson and the other new appointees will join current SAN members and will take up their appointments on 1 April 2021.
Media
Media inquiries to Sarah Beveridge at Queen's University Communications Office - Telephone: +44 (0)28 9097 3087 Email: s.beveridge@qub.ac.uk