School of Pharmacy Undergraduate Awards Ceremony 2022
The annual School of Pharmacy Undergraduate Awards Ceremony took place on Wednesday 5th October in the magnificent surroundings of The Great Hall.
The event was particularly exciting, given that it was the first time the ceremony had taken place in person since 2019. The Head of the School of Pharmacy, Professor Colin McCoy, welcomed the award winners, their families and friends, School of Pharmacy colleagues, and representatives of companies and organisations which kindly sponsored awards, to the event, which is a special evening in the School of Pharmacy calendar. The Guest of Honour, Professor Claire Thompson, gave an uplifting address to those in attendance, with useful pieces of advice for students as they make their way through their undergraduate studies and embark on their professional careers.
The School of Pharmacy is grateful to all the sponsors for their continued support for these awards.
Professor McCoy said:
"The Undergraduate Awards ceremony is always a highlight in our calendar, but it was particularly special to be able once again to celebrate the achievements of our incredible students in person, together with their families, our sponsors and special guests".
Many congratulations to all our students and graduates on their exceptional achievements!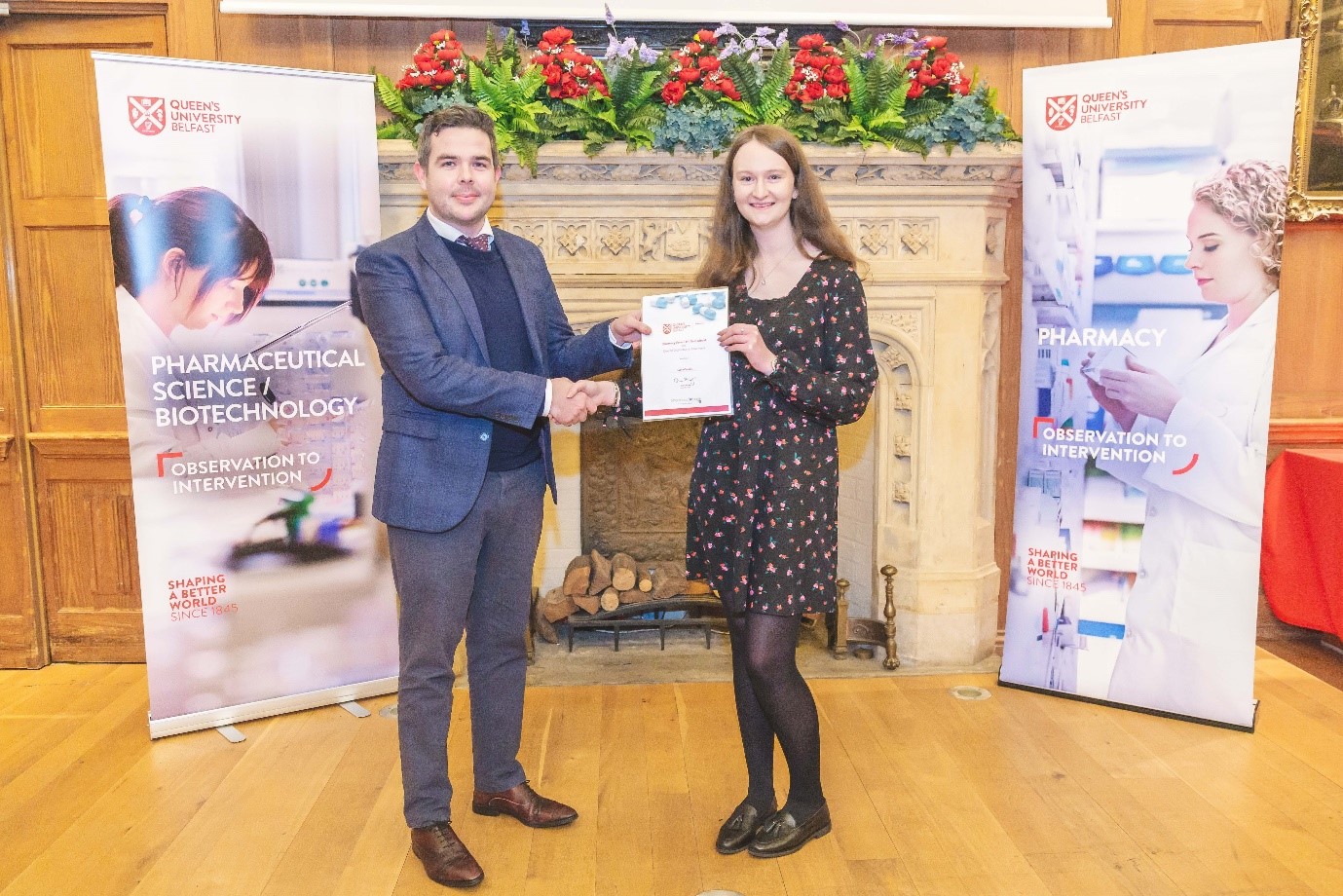 Lydia Combe, winner of the Pharmacy Forum NI Gold Medal for Overall Distinction in Pharmacy, receiving her award from Eamon O'Donnell, Chair of Pharmacy Forum NI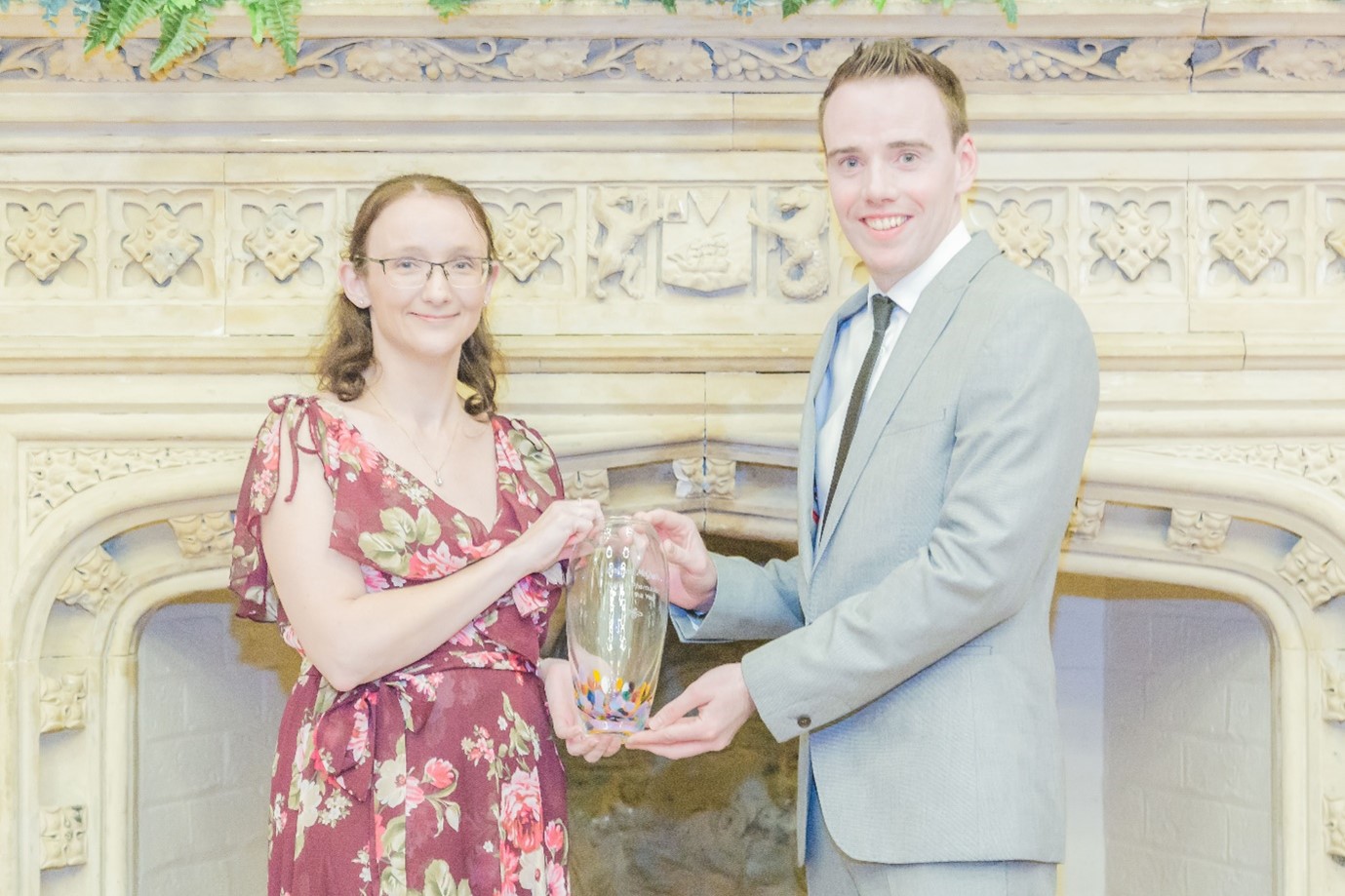 Mairead McGrath, winner of the Hospital Pharmacist Tutor of the Year award, pictured with Niall O'Boyle, Teacher Practitioner Pharmacist, Northern Ireland University Network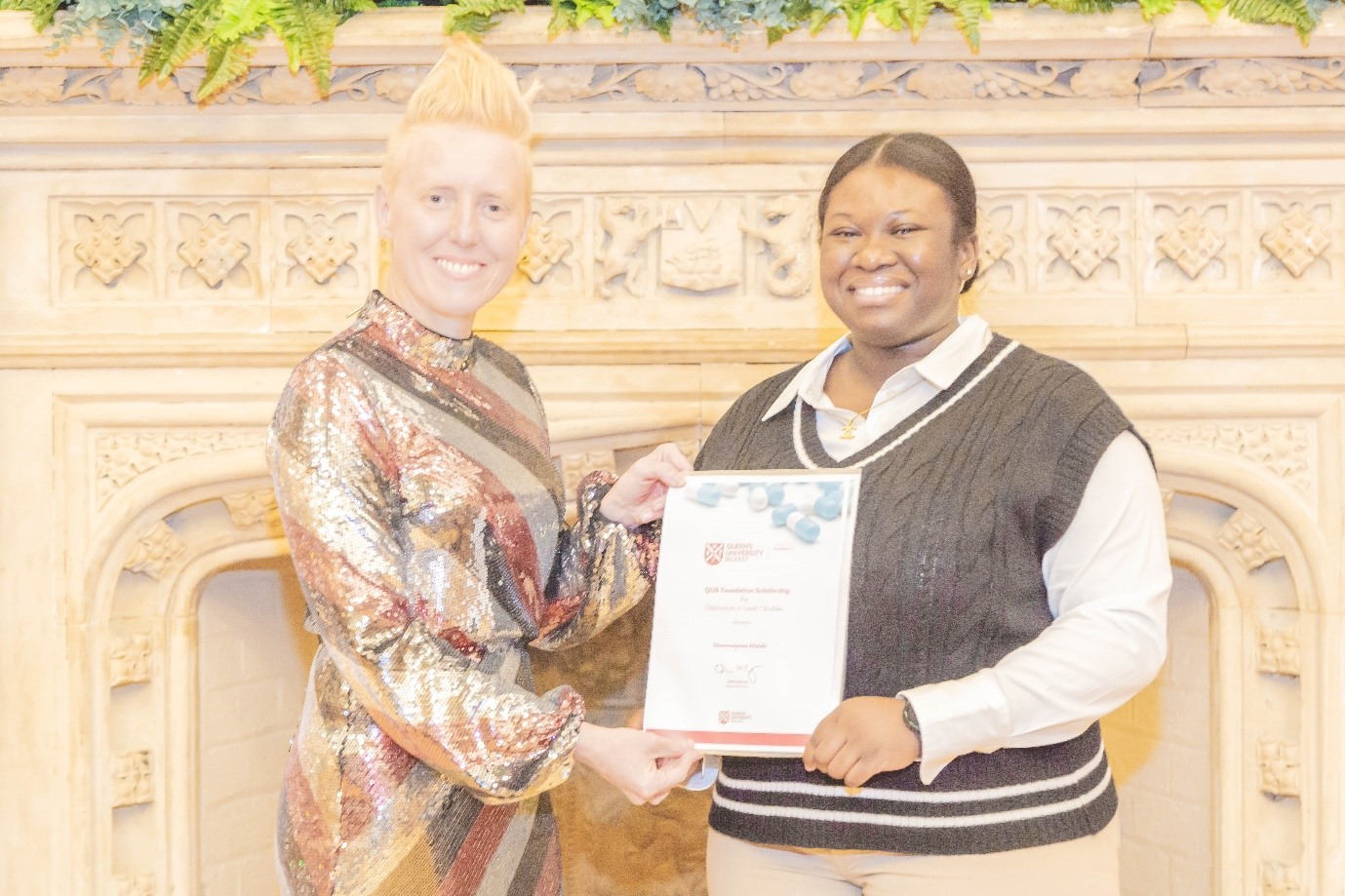 Oluwamayowa Afolabi, winner of the QUB Foundation Scholarship for Distinction in Level 1 BSc Studies, receiving her award from Guest of Honour, Professor Claire Thompson
Media
Media inquiries should be directed to comms.office@qub.ac.uk.