Congratulations to our Megaw Lecture Speakers and Prize Winners
We invited our talented top final year project students to the Megaw lecture and prize ceremony.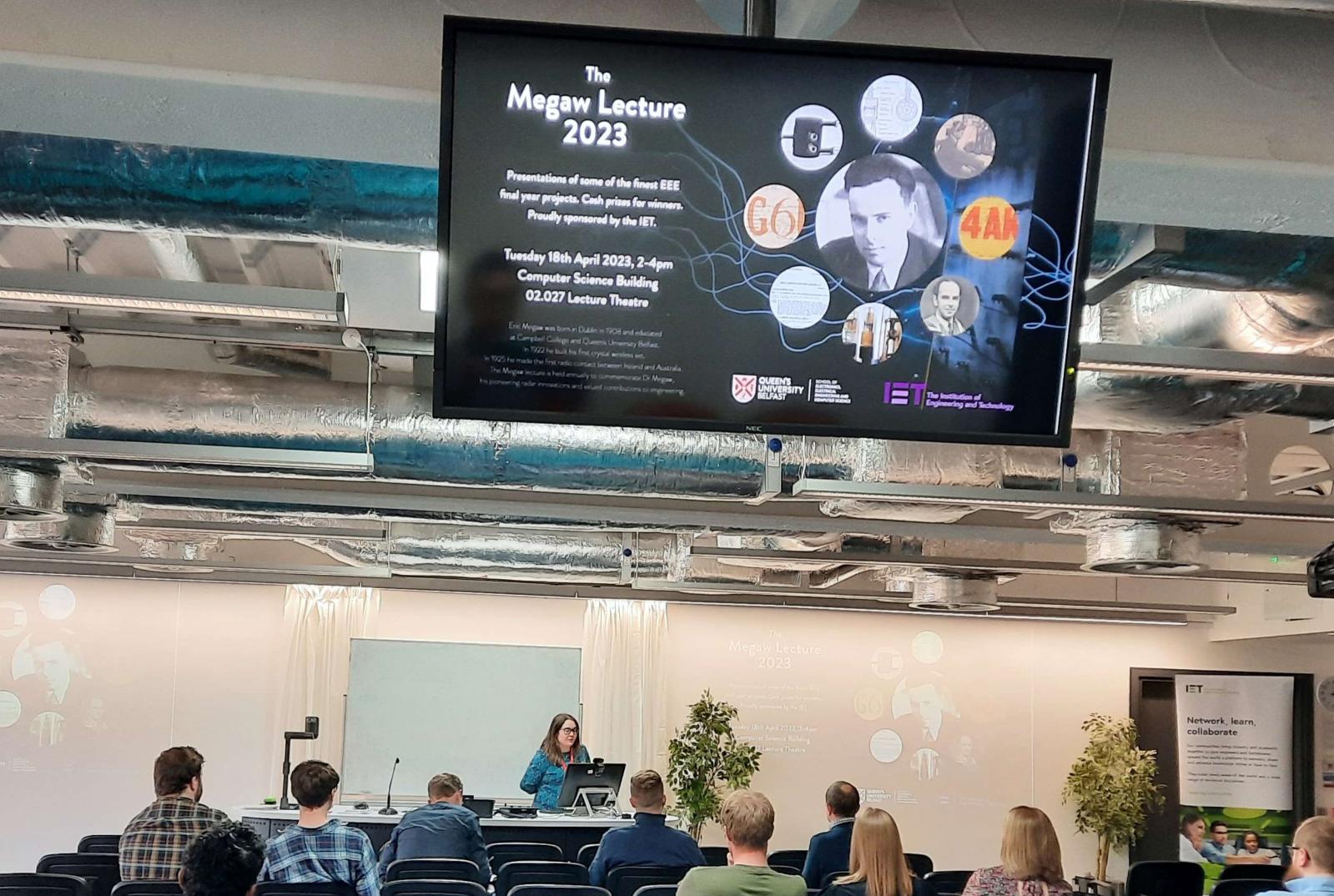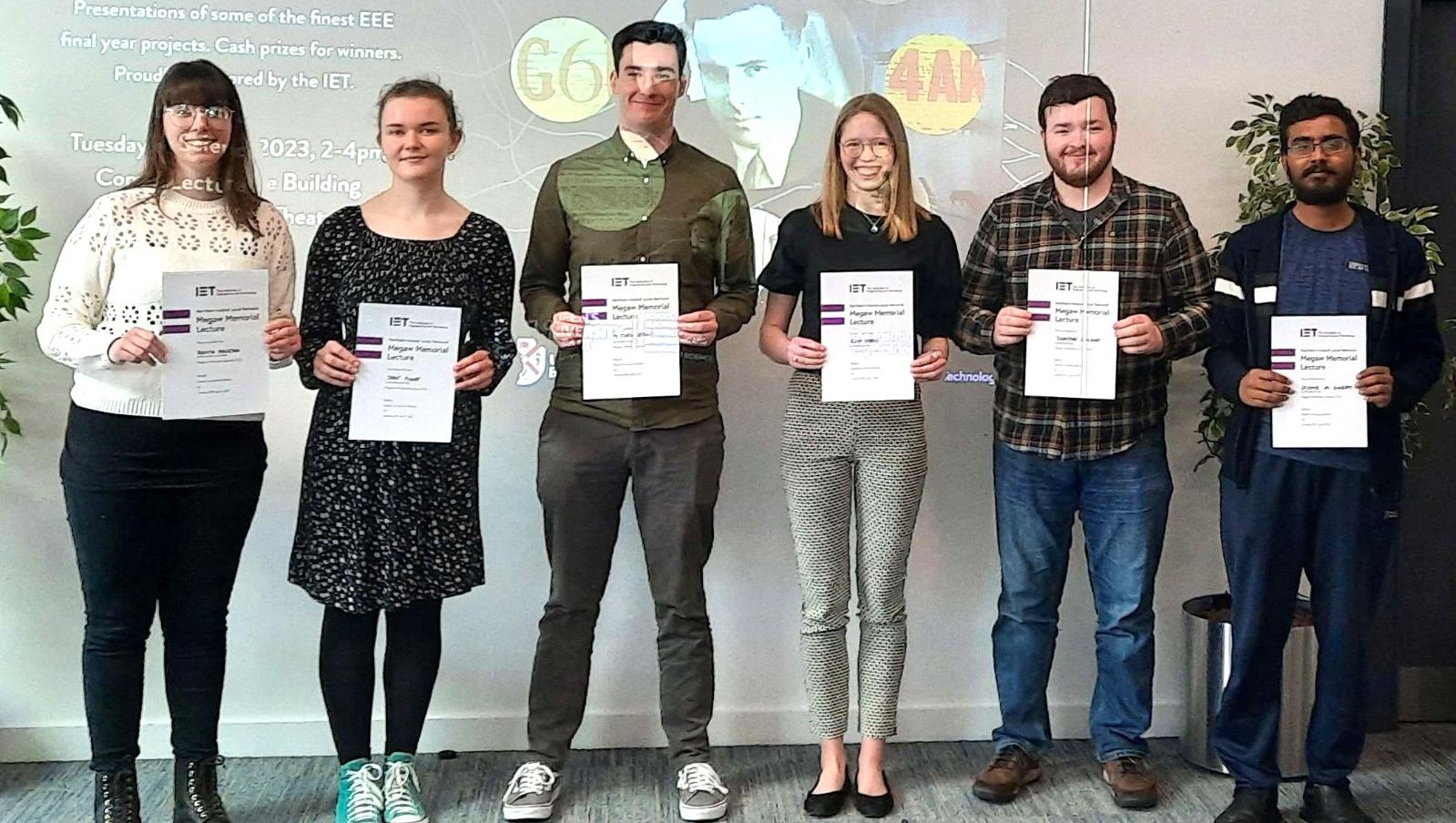 This event was sponsored by the Institution of Engineering and Technology. Speakers included: Matthew Reaney, Ruth Ferris, Jonathan Lockhart, Rossita Maclean, Jane Moore and Sridhar Sai Gorrepati.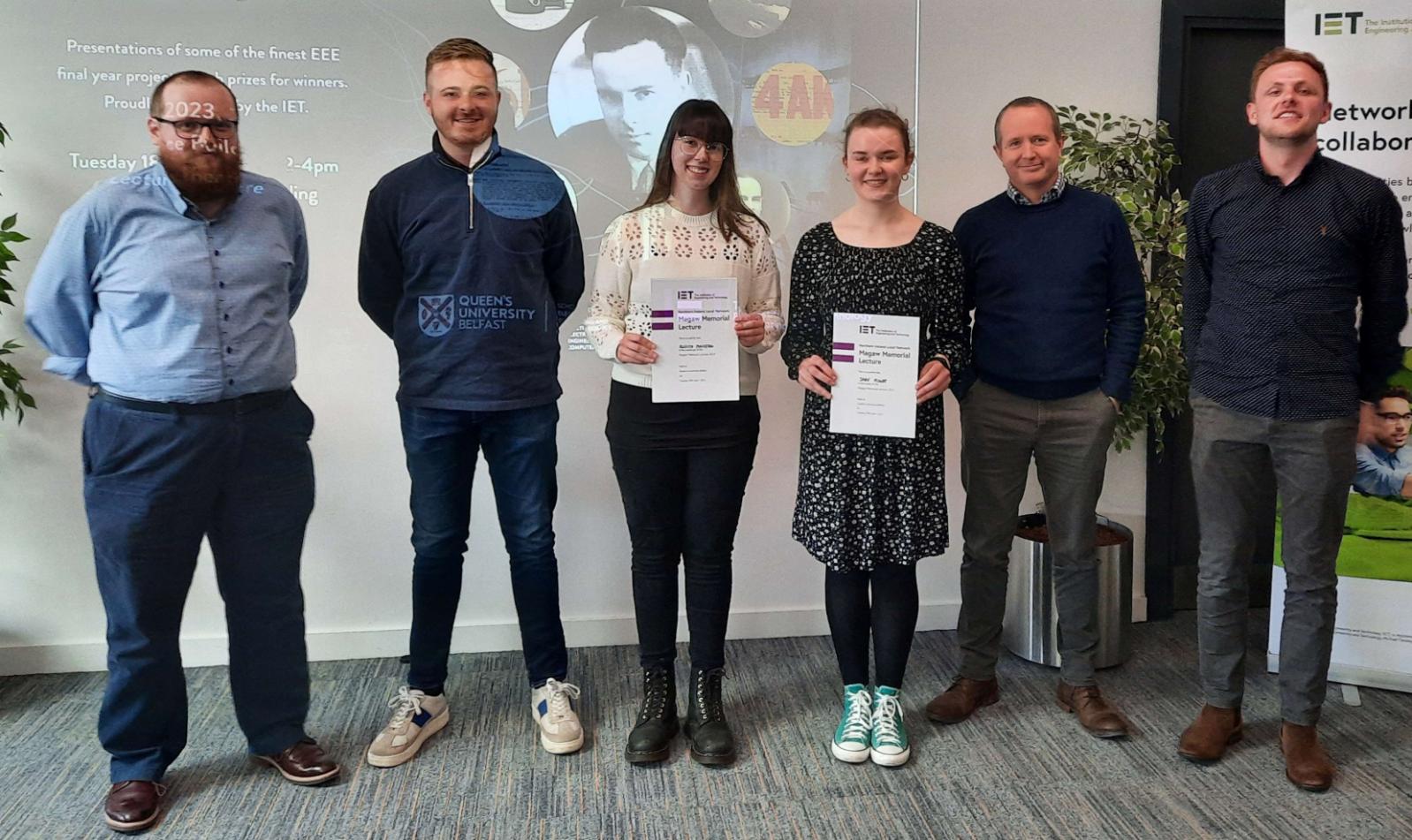 The winner was Jane Moore and runner up was Rossita Maclean.
This lecture and prize ceremony is held in memory of one of Northern Ireland's highly acclaimed researchers, Eric Christopher Stanley Megaw MBE (1908 – 1956), a graduate of Queen's University. He was awarded the honour of an MBE for his work on a device called a cavity magnetron used to detect U-Boats in the Second World War using radar.
Eric joined the Wireless Society at his school, Campbell College showing enthusiasm at a young age. He was only 15 when he made headlines in the local press. Here is an extract from one of these articles in the Belfast Telegraph, Monday September 14, 1925.

LONG DISTANCE WIRELESS
BELFAST TALKS TO AUSTRALIA
The first amateur wireless communication between Ireland and Australia took place to-day, when greetings were exchanged between Mr. W. Howden (A3BQ), of Box Hill, near Melbourne, and Mr. Eric Megaw (G6MU), of Arden, Fortwilliam Drive, Belfast.
At 8-10 this morning Mr Megaw replied to a general call from the Australian station and communication was at once established and maintained for 10 minutes.
This event was facilitated by Hien Quoc Ngo and Ciara Rafferty.