War in Ukraine
Professor Alister Miskimmon, Head of the School of History, Anthropology, Philosophy and Politics at Queen's reflects on the current conflict in Ukraine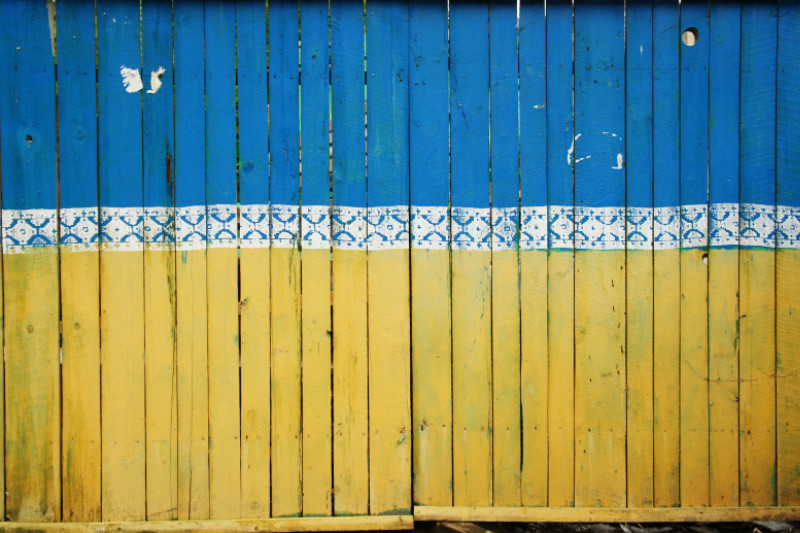 We are witnessing an immense tragedy unfold since the Russian Federation commenced its war on Ukraine. An unprovoked slaughter of Ukrainians, the mass displacement of Ukrainian citizens and the destabilisation of the Ukrainian state are all resulting from Putin's aggression. Reflecting here on these unfolding events, it is becoming painfully clear how destructive Russia's actions are for the people of Ukraine, and how they present real and ongoing limitations on hopes of ending enduring divisions in Europe.
I have been involved in research projects on Ukraine funded by the European Union led by my colleague Prof Natalia Chaban of the University of Canterbury, New Zealand, bringing together researchers in Ukraine, the Baltic States, the UK and across the EU. Our aim was to understand better how young people in schools, universities and public life in Ukraine understood the challenges facing them and how they speak about their desired futures. Overwhelmingly they displayed considerable pragmatism. They focused on the steps Ukraine still needed domestically to take to reinforce its political, economic and legal system. For some time, Ukraine has been dogged by corruption, hindering the development of the state. Many young people we talked with between 2018-2020 spoke of their desire to one day in the future join the European Union when Ukraine could play a full and active role. This longer term and cautious perspective of Ukraine's possible EU and NATO membership was reflected in interviews we carried out with officials in Brussels and the Baltic states as well as with elites in Kyiv.
Events since the 24th February 2022 have turned this perspective on its head. Russia's attack on Ukraine, followed by President Volodymyr Zelensky's formal request to begin EU membership negotiations on 28th February 2022, places Ukraine's European future firmly in the spotlight. This requires clarity from the EU. Joining the EU is a complex and protracted process taking years, but any agreement in the midst of the war to begin negotiations would be highly symbolic. The European Parliament has responded positively to President Zelensky's request following his address on the 1st March 2022.
We have seen some fundamental rethinking on relations between Russia and European regional order since the outbreak of war, rethinking likely to have long term consequences. Most remarkable has been Germany's reassessment of its relations with Russia and its foreign policy more generally. Chancellor Scholz's speech to the German parliament on 27th February 2022 signalled major and overdue investment in the German armed forces and a radical recalibration in strategic outlook vis-à-vis Russia and European security. There are now signs that the EU as a whole increasingly recognises the need to resolve its collective weaknesses in security and defence policy. Whilst NATO remains the bedrock of territorial defence in Europe for its members, the EU must now bring clarity to its policy towards the Russian Federation, which looks likely to be a policy which sets new limits on relations.
Germany's controversial promotion of Nord Stream 2 became a symbol of the divergence of views in the EU on relations with Russia. The EU position favoured trade and engagement to promote peace and shared norms, whilst the Baltic states (Estonia, Latvia and Lithuania) and Poland, in particular, have consistently raised concern at the growing threats to their security and the deterioration of democracy and human rights in Belorussia and Russia.
Debates on why the war began have fallen into two main camps. The first argues that since Gorbachev's call for a "Common European Home" bringing together East and West, Russia has felt consistently backed into a corner and excluded from shared decision-making with the expansion of NATO and the European Union. Within this narrative, NATO expansion is seen as an historic mistake that precluded the emergence of a pan-European security community emerging from the Cold War.
The second camp fundamentally rejects a narrative of Russian resentment. They rather point to how Putin has exploited his past networks within the KGB to exert a grip on the Russian state, suppressed freedoms and democracy within Russia and harassed dissidents, and continues to lash out at countries bordering Russia who fail to defer to Putin's line. We have seen for many years attempts by Putin to subvert democracy in Ukraine. Since 2014 with the annexation of Crimea and support of separatists in Donbass and Luhansk, failure to abide by the Minsk 2 agreement with Ukraine, France and Germany, and now the declaration of war against Ukraine, Putin is set on subverting Ukraine's sovereignty ever more forcefully.
A number of pressing challenges lie ahead. The first is providing as much support as possible to the Ukrainian people without escalating the war further. This will be essential in supporting Ukraine's sovereign ability to make any agreements affecting its future, should a diplomatic solution present itself.
Second, given the destruction being wrought on Ukraine by Russian aggression, it will be essential to support Ukraine's recovery from conflict. As well as the vast human Ukrainian casualties, the infrastructure of the Ukrainian economy is being destroyed. In order to give hope to Ukraine's young people as they emerge from this conflict we must support them – they will drive Ukraine's recovery.
Third, relations between the West and Russia will be impacted for many years as a result of this aggressive act. Finding global solutions to the challenges facing the world such as climate change and the continued impact of the Covid-19 pandemic may become more difficult if relations break down to the extent that no common purpose can be found. The EU and NATO will need to clearly articulate how they understand relations with the Russian Federation going forward. Writing in the Financial Times on the 1st March 2022, Martin Wolf sums up what is at stake and what is sure to change:
This is not a conflict with the Russian people. We should still hope for them a political regime worthy of their contribution to our civilisation. It is a conflict with their regime. Russia has emerged as a pariah ruled by a gangster. We cannot live in peace and security with such a neighbour. This invasion must not stand, since its success would threaten us all. We are in a new world. We must understand that and act accordingly.
Article originally appeared on the website of the George J Mitchell Institute for Global Peace, Security and Justice at Queen's University Belfast and is also hosted on the the Queen's Policy Engagement website.
Image credit: Tina Hartung, Unsplash.
Media
Head, School of History, Anthropology, Philosophy and Politics. Professor Miskimmon's research interests are primarily in the areas of strategic narratives, German, European and global security issues and European integration.