Registration Open - Postgraduate Research Information Event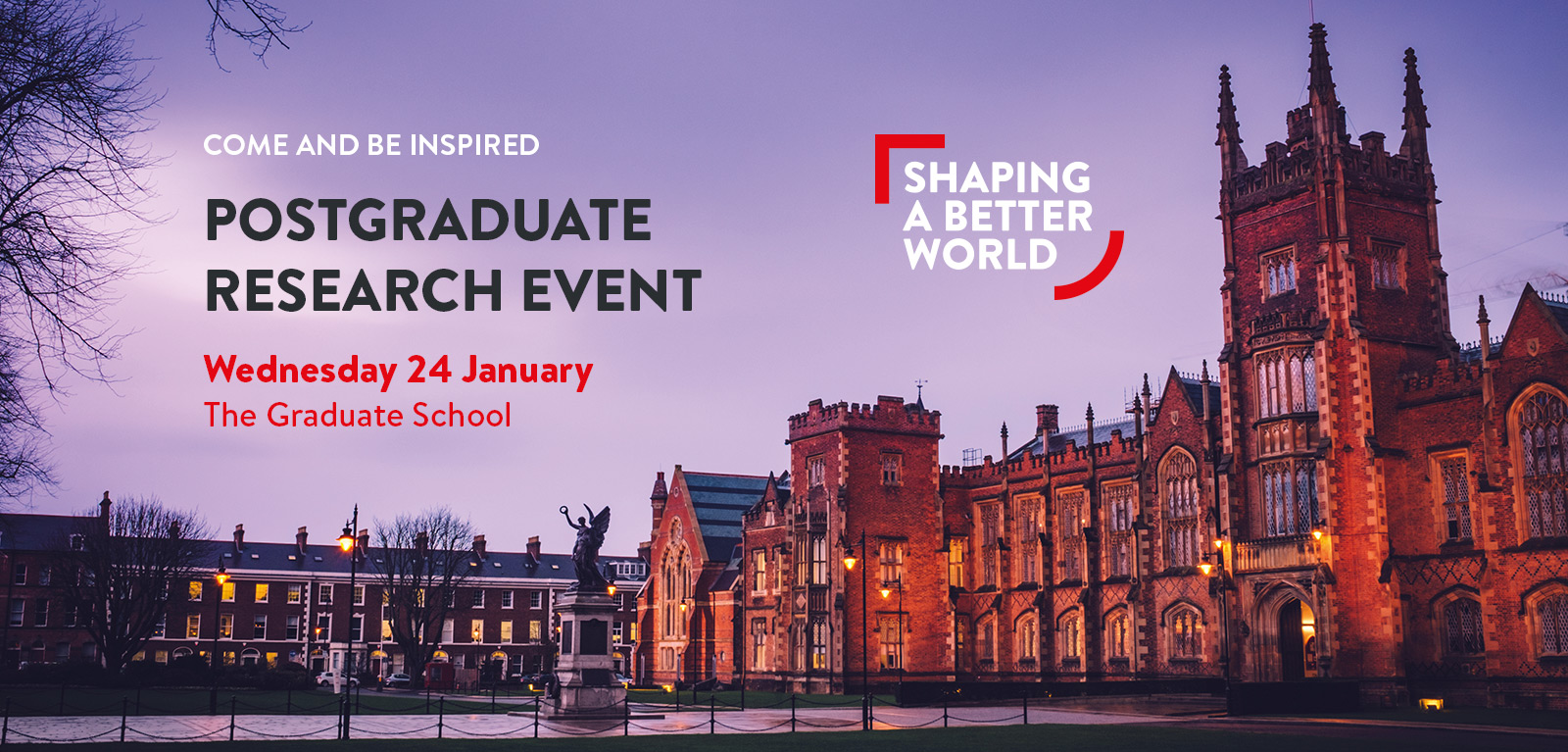 Do you want to develop your problem-solving skills, make a meaningful contribution to new knowledge and stand-out in the highly competitive graduate job market?

The inclusive postgraduate research community at Queen's Graduate School is waiting to welcome you.
Experience our culture of opportunity, innovation and enterprise for yourself through a brand new series of inspiring
Postgraduate Research Events designed to motivate you to start your own transformational
postgraduate research journey at Queen's.

Join us for the first event in the series on Wednesday 24 January and discover how together, we can shape a better world.
For further inforation and to register, please click here.