Ciaran Carson Writing and the City Fellowships 2020-21
The Seamus Heaney Centre at Queen's University Belfast has appointed Louise Kennedy and Padraig Regan as the inaugural Ciaran Carson Writing and the City Fellows for 2020-21.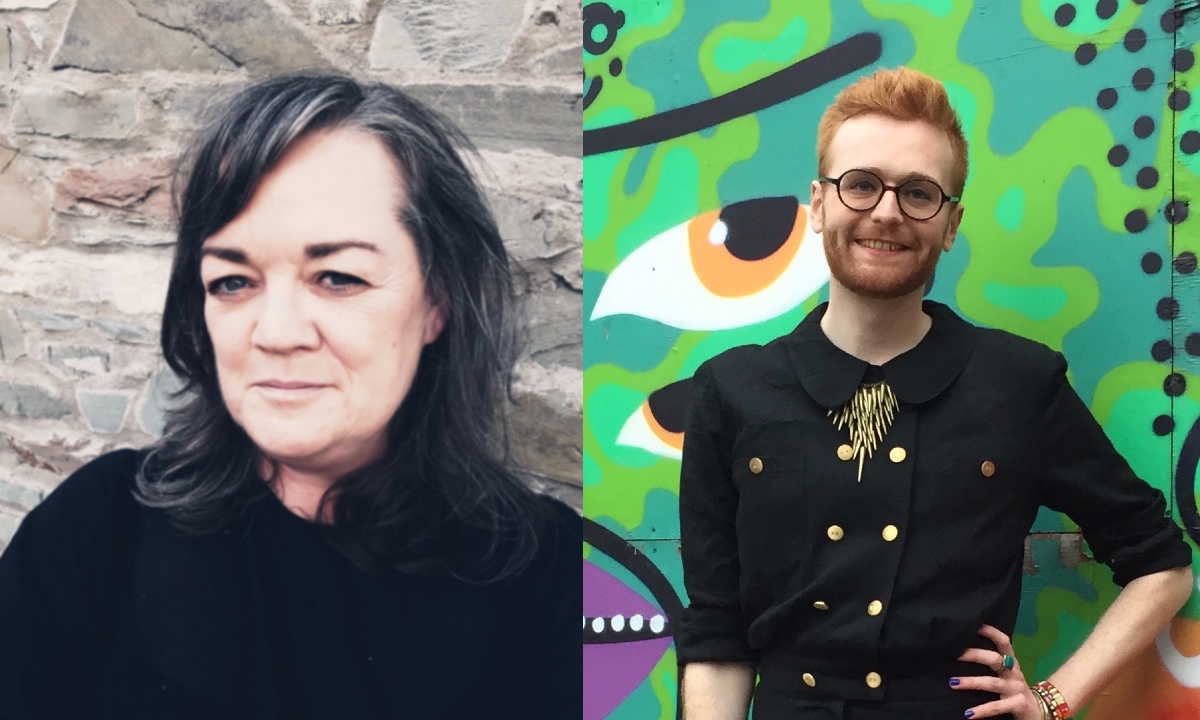 These new annual Fellowships have been established in memory of the Seamus Heaney Centre's founding director and are inspired by his writing about the city of Belfast in poetry and prose. Fellows will be encouraged to carry on with their own creative work, and to contribute to the academic and extracurricular programmes of the Seamus Heaney Centre.
The award is worth £10,000 per annum, for a recently completed PhD graduate from the Seamus Heaney Centre at Queen's. The Fellowship supports writers at this critical point in their career, giving them professional experience in the literary and academic sector, and allowing the University to maintain relationships with our extraordinary alumni.
Fellows, working in all forms of creative writing, contribute to life at the Seamus Heaney Centre through masterclasses, workshops, one-to-one tutorials, and performances, and bring new voices to the academic and public arena.
Louise Kennedy is a prose writer. Her publication record includes fiction in journals such as The Tangerine, The Stinging Fly, Banshee and Winter Papers, food writing for The Guardian and Irish Times, short scripts for RTE Radio 1 and a commission for BBC Radio 4 Short Works. Her stories have won prizes and she was short-listed for Sunday Times Audible Short Story Award in both 2019 and 2020. Bloomsbury will publish her debut collection, The End of the World is a Cul de Sac, in April 2021. She holds an MA in Creative Writing from the Seamus Heaney Centre, where she has just completed a PhD, the critical component of which was on the writer Norah Hoult (1898-1984); in 2019 she wrote the introduction to the New Island Books reissue of Hoult's 1948 novel Farewell Happy Fields. Louise grew up in Holywood, Co Down and now lives in Sligo. She is working on a novel.
Speaking of the Fellowship, Louise said: "The five years I've spent as a student at the Seamus Heaney Centre have been crucial to my development as a writer and, as someone who left the north as a twelve-year-old, helped me find my way home. I am absolutely thrilled to be awarded this fellowship; that it is in memory of Ciaran Carson is truly humbling. I cannot wait to start."
Padraig Regan is the author of two poetry pamphlets: Delicious (Lifeboat Press, 2016) and Who Seemed Alive & Altogether Real (Emma Press, 2017). In 2015, they were the recipient of an Eric Gregory Award. They hold a PhD on creative-critical and hybridised writing practices in medieval texts and the work of Anne Carson from the Seamus Heaney Centre at Queen's. They are currently working towards their first full-length collection.
Speaking of being awarded the Fellowship, Padraig said: "I'm absolutely thrilled to be one of the first Ciaran Carson Fellows at the Seamus Heaney Centre. I couldn't adequately state the importance of Ciaran's teaching and guidance on my development as an artist, so this is a real honour. I'm very much looking forward to working with the students at the Centre over the next year."
Welcoming the new Fellowships Professor Glenn Patterson, Director of the Seamus Heaney Centre at Queen's said:
"Ciaran Carson was not just a great poet and writer of extraordinary, and extraordinarily varied, prose, he was an example to all of us who live and write here of how to be truly international in outlook and absolutely true to this place. He was an inspirational figure for student poets and writers within the School of Arts, English and Languages at Queen's, the Seamus Heaney Centre in particular, and it is fitting that the Fellowships created in his name should benefit students who have recently completed PhDs with us and are beginning to establish their own reputations as writers of originality and distinction."
The new Fellows will officially take up their post at the Seamus Heaney Centre at Queen's in January 2021.
Media
Media enquiries to Zara McBrearty at Queen's Communications Office on email: z.mcbrearty@qub.ac.uk