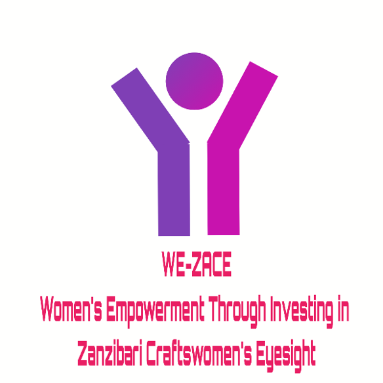 Uncorrected presbyopia is a cause of widespread, avoidable vision impairment throughout the world, with presbyopia correction demonstrated to significantly improve people's work productivity and quality of life. The prevalence of presbyopia in Zanzibar was 89% in 2010, with only 18% of presbyopes wearing spectacle correction.
In Zanzibar, many women generate income through working at the Women's Cooperatives which require good near vision to carry out tasks such as sewing and clay work. Recent engagement with 2 Cooperatives found that >80% of women ≥35 years have uncorrected presbyopia. Thus, this has a huge impact on the 23% of the Zanzibari women who are the main providers for their household, supporting an average of 9 unemployed persons (2019).
In view of this, this initiative will train four vision screeners and two optometrists to provide screening, eye examinations and presbyopic spectacle correction to 200 - 250 craftswomen in Zanzibar. The initiative will also serve to generate evidence to inform development of effective policies, planning and resource allocation for women's eye health in Zanzibar, in order to replicate this model across Africa, thus reducing poverty and improving social justice among African women.
The project is implemented by Queen's Univeristy of Belfast, Ministry of Health, Social Welfare, Elderly, Gender and Children Zanzibar and Tanzanian Optometry Association. Novartis funded the project through its Excellence in Ophthalmology and Vision Award (XOVA). More information can be accessed at https://www.xova.novartis.com/economic-and-social-empowerment-through-improving-zanzibari-craftswomen%E2%80%99s-vision.
WE-ZACE Partnerhsip Workshop in Zanzibar
A two-day consultation workshop was conducted with 18 stakeholders. The participants were chosen based on i) sex: women (n=15) and men (n=3); ii) location: Unguja (n=8), Pemba (n=6) and Tanzania mainland (n=4); and roles: craftswomen (n=14) and governmental stakeholders (n=4). Two trained Swahili-speaking facilitators (the national eye care coordinator, Dr Fatma Omar and a public health optometrist, Mr Eden Mashayo conducted the two-day workshop to allow for full and rich discussion.
We found that craftswomen were most affected by eye irritation caused by foreign bodies and were advised to visit eye health centres for treatment. However, the preference for traditional medicines over clinical treatments and a lack of eye health knowledge are the main barriers to accessing services. Nineteen sub-themes on women empowermentwere obtained. We created a Theory of Change (ToC) to define the key components of the WE-ZACE to achieve economic, social, psychological, education and political empowerment among Zanzibari craftswomen.
WE-ZACE data collectors training and data collection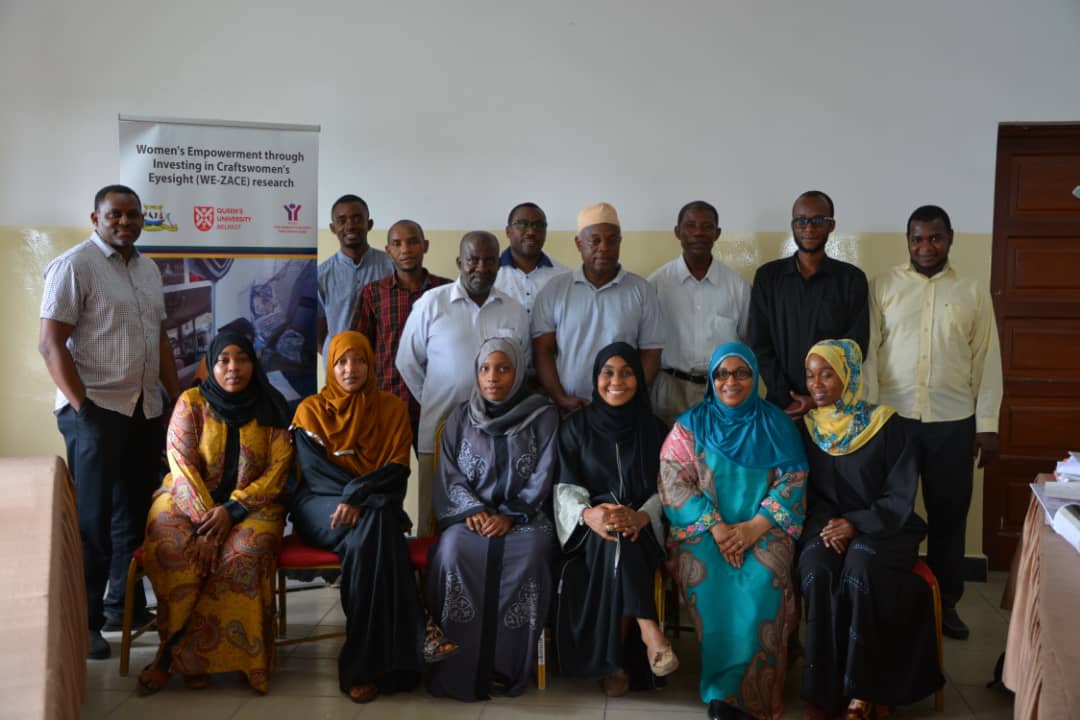 A one-week training (from 2 April to 6 April 2022) was conducted with 4 optometrists, 4 vision screeners and 4 survey administrators/interviewers. The training was conducted by Dr Fatma Omar, Mr Eden Mashayo and Mr Omar Shariff. The aim is to standardise the data collection process and ensure we collect data that is of highest quality.
We then proceed with a three-week data collection (from 7 April to 24 April 2022) at 19 cooperatives across Unguja and Pemba Islands. A total of 278 craftswomen older than 35 years old were screened and 228 of them were provided with eyeglasses. Another 24 women were also interviewed on their understanding of empowerment and how vision relate to women's empwoerment. We were met with rain but we pressed on and completed data collection.