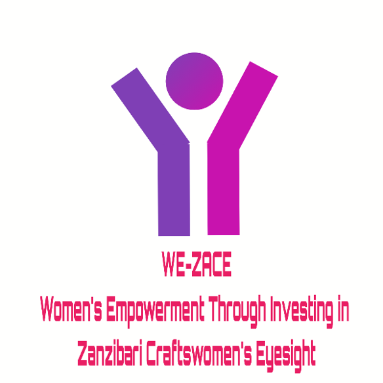 Uncorrected presbyopia is a cause of widespread, avoidable vision impairment throughout the world, with presbyopia correction demonstrated to significantly improve people's work productivity and quality of life. The prevalence of presbyopia in Zanzibar was 89% in 2010, with only 18% of presbyopes wearing spectacle correction.
In Zanzibar, many women generate income through working at the Women's Cooperatives which require good near vision to carry out tasks such as sewing and clay work. Recent engagement with 2 Cooperatives found that >80% of women ≥35 years have uncorrected presbyopia. Thus, this has a huge impact on the 23% of the Zanzibari women who are the main providers for their household, supporting an average of 9 unemployed persons (2019).
In view of this, this initiative will train four vision screeners and two optometrists to provide screening, eye examinations and presbyopic spectacle correction to 200 - 250 craftswomen in Zanzibar. The initiative will also serve to generate evidence to inform development of effective policies, planning and resource allocation for women's eye health in Zanzibar, in order to replicate this model across Africa, thus reducing poverty and improving social justice among African women.
The project is implemented by Queen's Univeristy of Belfast, Ministry of Health, Social Welfare, Elderly, Gender and Children Zanzibar and Tanzanian Optometry Association. Novartis funded the project through its Excellence in Ophthalmology and Vision Award (XOVA). More information can be accessed at https://www.xova.novartis.com/economic-and-social-empowerment-through-improving-zanzibari-craftswomen%E2%80%99s-vision.