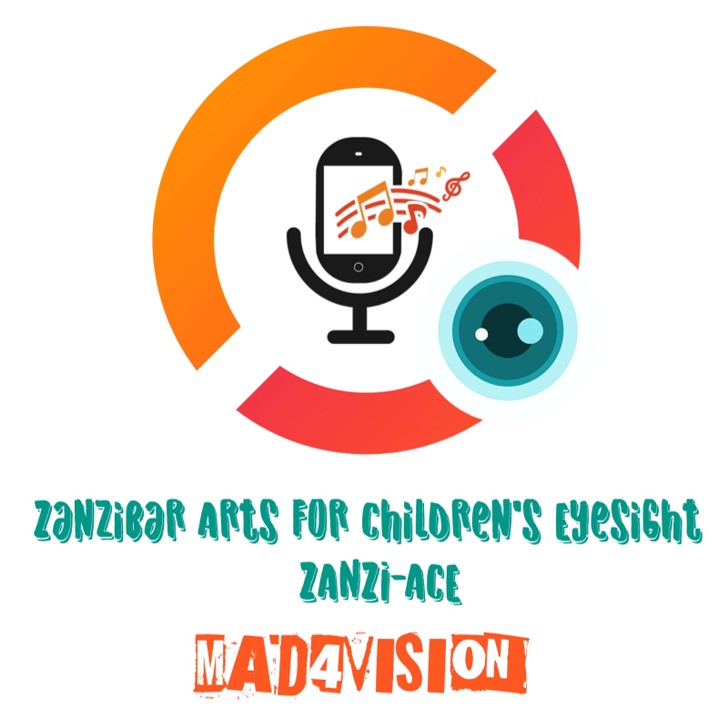 Recognising the need of community involvement in co-developing eye health education strategies, we aim to expand the existing partnership with the Ministries of Health and Education and Vocational Training to the Ministry of Culture, community members, local professional bodies and artistic groups to form an interdisciplinary partnership: Zanzibar Arts for Child Eyesight (ZANZI-ACE).
Through a multi-sectoral partnership and consultation workshops, we will develop a Theory of Change (ToC) with our project partners and a wide range of key stakeholders in Zanzibar (both the main islands of Unguja and Pemba) to ensure we understand local needs, attitudes and behaviours with regards to the potential of utising an arts-based approach to improving the uptake of child eye health services in Zanzibar.
The project is implemented by Queen's University Belfast, the Ministry of Health, Social Welfare, Elderly, Gender and Children Zanzibar and Tanzanian Optometry Association. The ZANZI-ACE project is funded by ESRC Impact Acceleration Account scheme.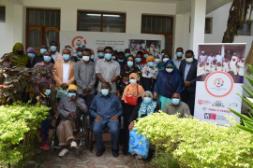 The Partnership Consultation Workshops for Zanzibar Arts for Children's Eyesight (ZANZI-ACE) was conducted from 20th -to 22nd April 2021. About 40 key stakeholders drawn from Eye Health, Education, Culture, Civil Society and the Community attended the meeting.

Click here for the full ZANZIACE workshop report.
The work is also published in the BMJ Global Health journal.
Co-creating an arts-based eye health education strategy in Zanzibar: process, outcomes and lessons learnt.
Chan VF, Belluigi D, Yong AC, Mulewa D, Poonsamy-Govender P, Graham C, Mashayo E, Graham R, Price-Sanchez C, Omar F.
https://gh.bmj.com/content/bmjgh/7/9/e009317.full.pdf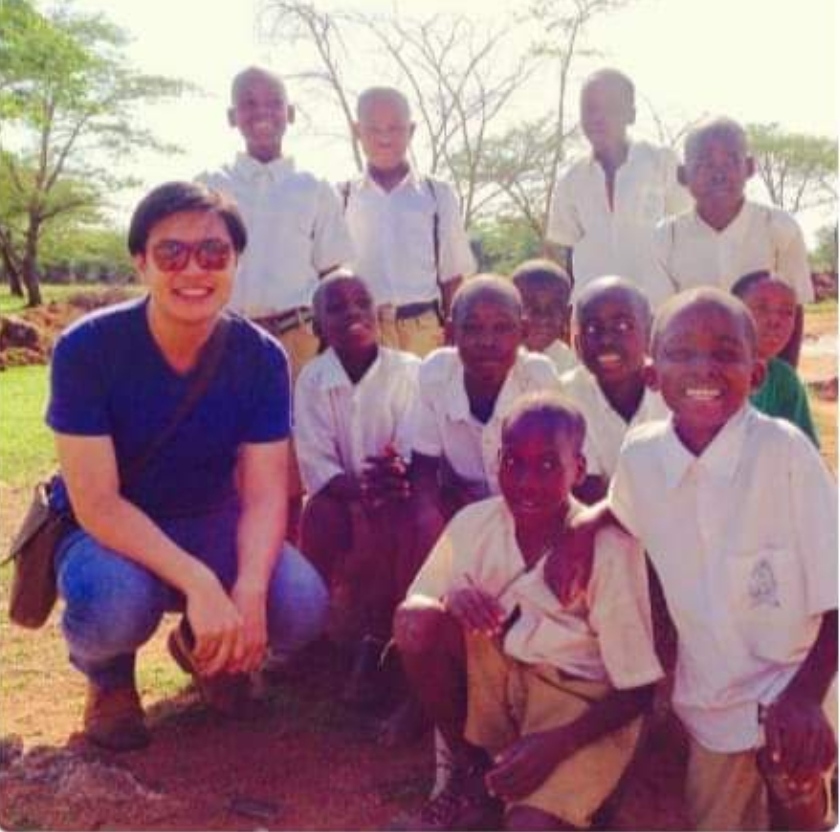 Dr Chan's previous work on utilising comic booklets to share eye health messages:
Improving eye health using a child-to-child approach in Bariadi, Tanzania
Ving F. Chan, Hasan Minto, Eden Mashayo and Kovin S. Naidoo
https://journals.co.za/doi/abs/10.4102/aveh.v76i1.406
To encourage participation of Zanzibari artists in co-developing the muscial performances for the ZANZI-ACE project, a competition was held from 30 April 2021 to 30 June 2021. The best productions were selectedby a panel of technical and music experts, based on musical quality, the relevance of the message, song's originality and the inclusion of the key eye health messages. The samples for ZANZI-ACE music material can be accessed at https://drive.google.com/drive/folders/1qswePM3_2FBMNpIMp7O5I0C3XUhW1TEt?usp=sharing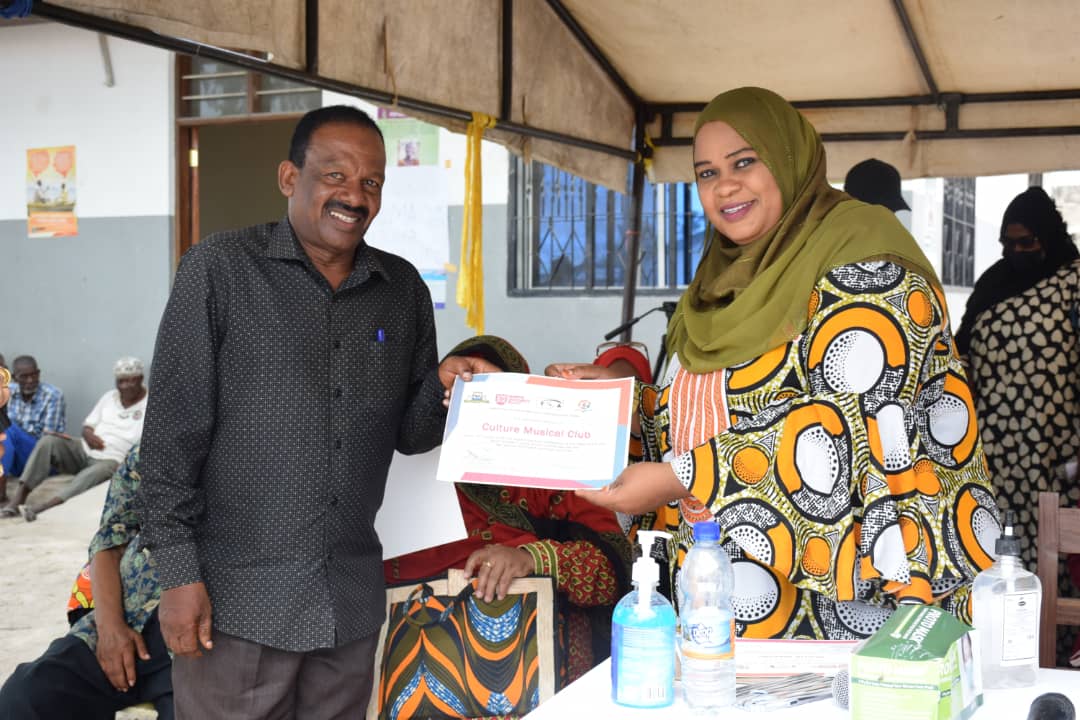 COMMEMORATION OF WORLD SIGHT DAY IN ZANZIBAR AND LAUNCHING OF ZANZI-ACE MATERIALS
14/10/2021
World Sight Day (WSD) is an annual day of awareness to focus global attention on blindness and vision impairment and is held on the second Thursday in October each year. This year's theme is "Love your Eyes", aiming to raise awareness of eye health in terms of the value of good eyesight by protecting eyes from harm and wearing protective gears to prevent the eyes from avoidable causes of blindness and preserve good eyesight.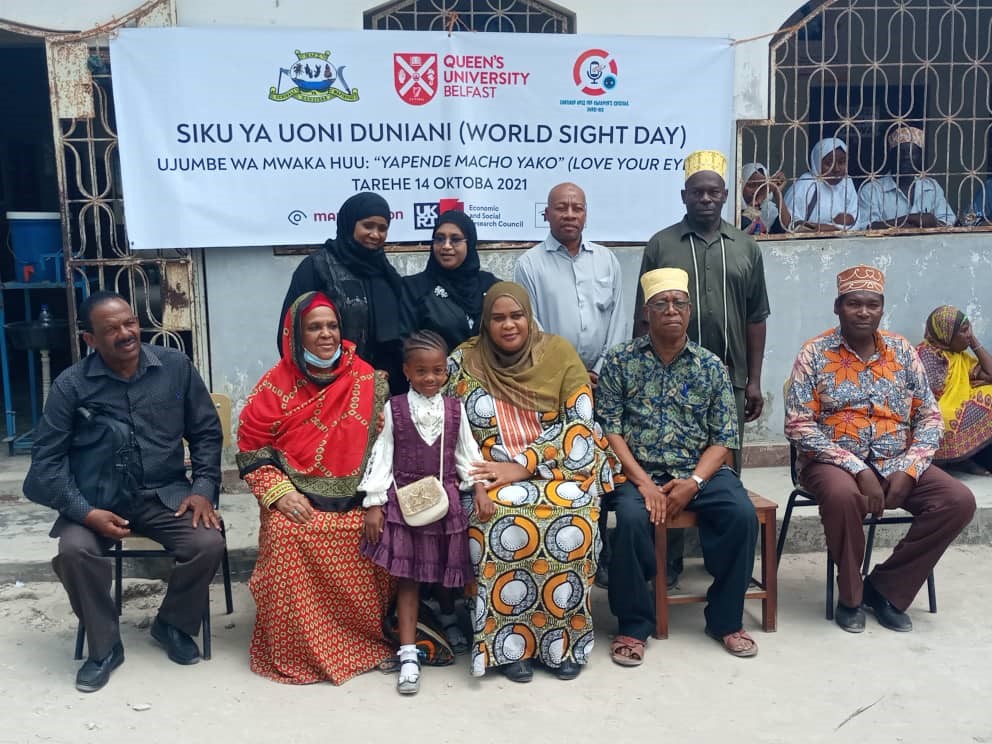 This event was conducted through the Eye Care Coordination office, the Primary Eye Care Unit and Eye Department and jointly with Zanzibar Arts for Children's Eyesight (ZANZI-ACE) project through Queen's University Belfast support. It was a great opportunity for the Eye Care Unit to hold the World Sight Day event and promote eye health care issues, especially in eye health-seeking behaviour changes and getting the treatment at a proper time to prevent sight loss. The events were held at Nungwi, North of Unguja, and Kinyasini in Pemba Island. The ZANZI-ACE music competition winners were also awarded their certificates during the event. The samples for ZANZI-ACE music material can be accessed at https://drive.google.com/drive/folders/1qswePM3_2FBMNpIMp7O5I0C3XUhW1TEt?usp=sharing
Downlaod the full World Sight Day Report 2021 to read all about the exciting work in Zanzibar!
ZANZI-ACE proposal consultation meeting
2/3/2022 - 4/3/2022
Following the successful ZANZI-ACE co-creation activities, the ZANZI-ACE team submitted a Letter of Intent to th Lions' Clubs SightFirst programme to fund the pilot programme in Zanzibar. We received the good news that we are invited to submit a full proposal to the funder for futher consideration. We have then invited Mr Ronnie Graham and Dr Christine Graham to Queen's University Belfast to obtain their input for the proposal.
Mr Ronnie Graham was the Programme Director for an International Eyecare Non-Governmental Organization and the Director for Human Resources for Eye health in Africa for the International Agency for the Prevention of Blindness. He is now a Trustee and the Chair for the Programmes Committee for Vision Aids Overseas. Dr Christine Graham is a Swahili-speaking social antrhopologist who has worked in Africa for more than a decade. She is instrumental in the qualitative component of the ZANZI-ACE programme.
Also taking advantage of their visit to QUB, they gave three lectures to the first-year medical students on Global Child Eye Health Programme. The event was attended by 12 undergraduate students, one PhD student, Dr Lynne Lohfeld and Mr John Brock. Dr Ving Fai Chan hosted the event.