Belmont University Delegation Visits The Market and QCAP
On 7 November 2022, a delegation from Belmont University, Nashville, visited QCAP and The Market as part of a visit hosted by Queen's International Office's North America Team.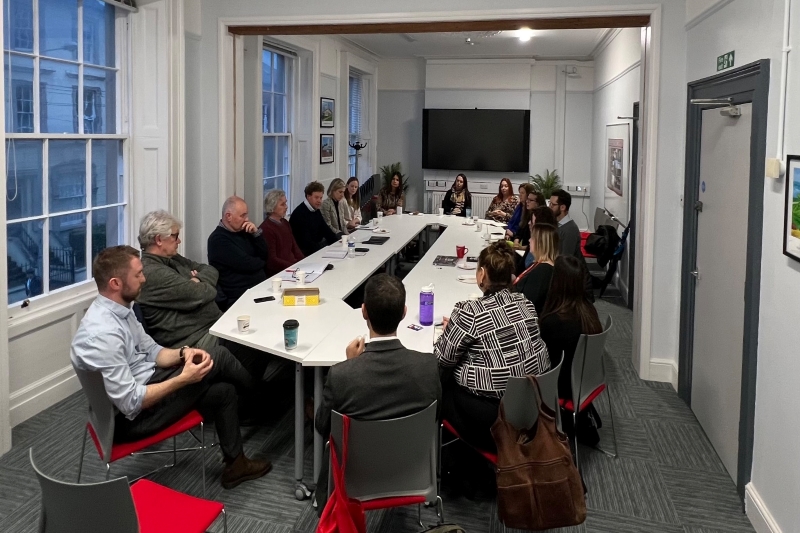 Dr Charles Apigian and Catherine Bass, directors of Belmont Data Collaborative, and other colleagues from Belmont and QUB North America Team, were given an interactive tour of The Market areas marked for heritage development by Fionntán Hargey (Market Development Association), including The Tunnels, Joy Street Georgian houses and plans for the Heritage Hub – as part of developing neighbourhood cohesion and community wealth in the area.
Following the tour of The Market, the delegation met with QCAP staff in Fitzwilliam Street to discuss their impressions of the tour, QCAP's interactive data dashboard and approaches to public engagement and collaborative working with communities.
We would like to thank our colleagues in Belmont and Queen's International Office for a stimulating and productive day.