Minister Hargey launches Independent Community Wealth Building Report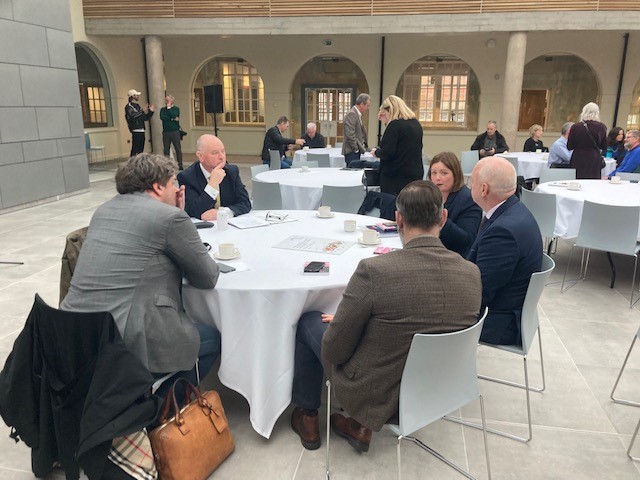 On Thursday 27 October, Minister Deirdre Hargey published an independent report to embed the principles of Community Wealth Building across the Department for Communities policy, investment, and programmatic activity.
The report was produced by an independent advisory panel, which included input and representation from Prof. Brendan Murtagh of QCAP. The report was launched at an event at St. Comgall's Building with a wider range of community and voluntary sector organisations in attendance and a presentation by the panel itself.
In addition to identifying a sustainable approach to community wealth building through 26 recommendations, the panel were also asked to identify potential actions which could be taken forward as part of the next Executive and its Programme for Government.
The recommendations were broadly organised the 5 pillars of community wealth building and consider the potential for improved social and economic outcomes by making policy, legislative and practical changes in several areas including Social Value and Procurement, technical support for Social Enterprises, Social Finance, Community Rights, Real Living Wage and Workers Rights.