QUEEN'S UNIVERSITY BELFAST
A WORLD CLASS UNIVERSITY
MASTERS DEGREES
A WORLD CLASS GRAD SCHOOL EDUCATION.
WELCOME TO QUEEN'S UNIVERSITY BELFAST
We are a member of the elite Russell Group (the UK's Ivy League) and are one of the oldest Universities in the UK and Ireland.
We are a global University – ranked in the top 100 worldwide for impact - based in a leafy neighbourhood in Northern Ireland's capital city (Times Higher Education Impact Rankings 2023).
Queen's offers students a vibrant educational experience on a multi-cultural campus. We have over 3,000 international students from 80+ countries worldwide and are proud to have an increasingly diverse student body. We welcome hundreds of students from America each year on study abroad, summer school and full degree programmes at bachelors, masters and doctoral level.
Why Choose Queen's
Queen's is ranked in the top 100 universities in the world for impact
(Times Higher Education Impact Rankings 2023)
WORLD-CLASS UNIVERSITY
One of the world's most beautiful universities' (Huffington Post), Queen's is the 9th oldest university in the UK, established in 1845 with over 170 years of teaching excellence.
FAST TRACK YOUR STUDIES FOR LESS
Queen's is ranked in the top 170 in the world for graduate prospects (QS Graduate Employability Rankings 2022)
EMPLOYMENT POTENTIAL
Queen's offers opportunities for work placements, industry-led programmes and ground breaking research projects. 94.4% of Queen's graduates are in employment or further study six months after graduation.
State-of-the-art Facilities
Be taught by world-leading researchers and experts in their field in state-of-the-art facilities. 15 Queen's subjects in the top 200 in the world (QS World Rankings by subject 2023)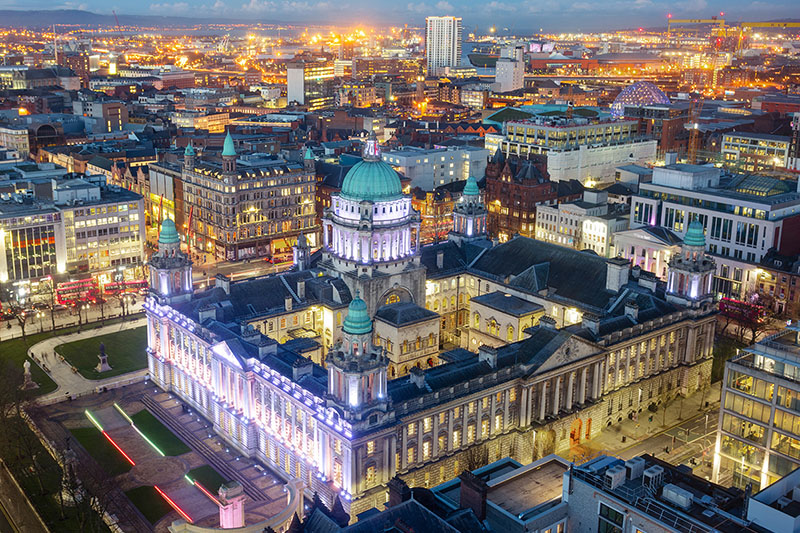 QUEEN'S INTERNATIONAL SCHOLARSHIPS
Queen's offers 15+ scholarships to students from North America towards tuition fees.
All offer holders also automatically receive either £2,000 or £3000 off first year tuition fees, depending on programme of study.
Queen's also has partnerships with a number of prestigious country specific scholarships for postgraduate study.

Scholarships include:
Our Courses

Conflict and Security Courses
Questions about peace, security and justice dominate the discourse of governments, international agencies and civil society. As it emerges from conflict, Northern Ireland can help to answer these questions.

MA Violence, Terrorism and Security
MA International Relations
MA Conflict Transformation and Social Justice
MA Global Security and Borders
MA Politics
Education and Childhood Studies
Providing a challenging environment of critical reflection and high quality professional development in a number of areas, our Education degrees are designed with the professional in mind.

MSc Educational Leadership
MEd Inclusion and Special Educational Needs
MSc Autism Spectrum Disorders
MSc Applied Behaviour Analysis
Creative Arts and Cultural Studies
A place that has produced poets, musicians, writers, leaders of society, we're building on a rich heritage of culture and creativity, supporting new generations of thinkers who will make their mark in the world.

MA Irish Studies
MA History
MA Film
MA Arts Management
MA Creative Writing
MA English Literary Studies
Health Sciences
Our flagship programmes are bringing together researchers working across disciplines to address some of the greatest global challenges of our time including cancer, respiratory conditions, eye disease.

MSc Leadership for Sustainable Development
MSc Animal Behaviour and Welfare
MPh Public Health
MPh Global Health
MSc Ecological Management and Conservation
MSc Molecular Biology and Biotechnology
Psychology
The science behind the behaviour, responding to the important challenges currently facing our society, the economy and the higher education sector.

MSc Psychological Science
MSc Applied Developmental Psychology
MSc Clinical Health Psychology
Law
Our School of Law has a rich 150 year old history set in a state of the art building reflecting both traditional and contemporary legal scholarship, ranked 49 in the world for research quality (Times Higher Education World University Rankings 2024).

Juris Doctor
LLB Senior Status
LLM Human Rights Law
MLaw Master in Law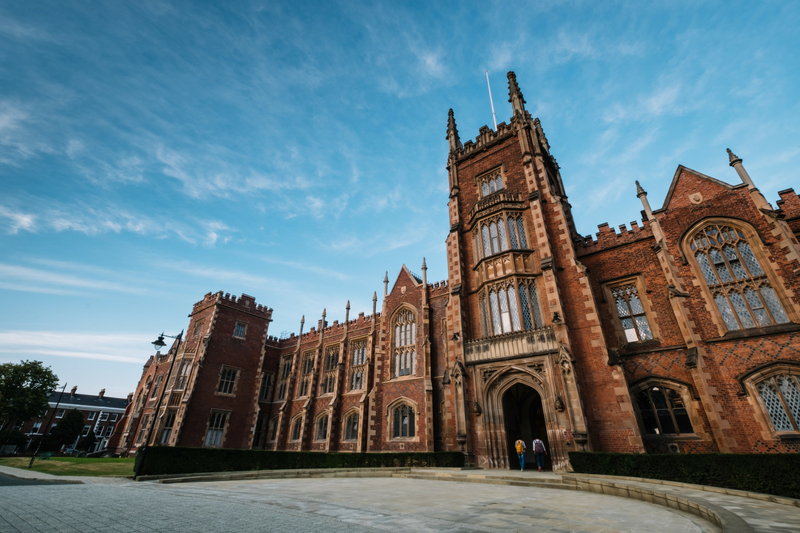 A WORLD CLASS PRESTIGIOUS UNIVERSITY
Part of the elite Russell Group (the UK equivalent to Ivy League), we're the 9th oldest university in the UK (Complete University Guide 2018) with a reputation for excellence, and a distinguished heritage and history.
The world-leading research by our academics informs our exceptional teaching; which means a more relevant and valuable degree for you.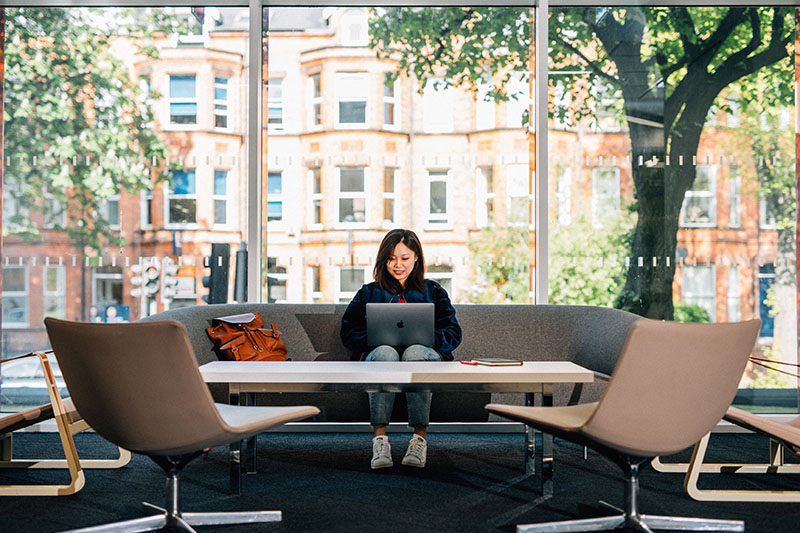 PREVIOUS MASTERS WEBINARS
We have run a range of Programme webinars over the last academic year that you might find interesting and informative.
Please review our past webinars here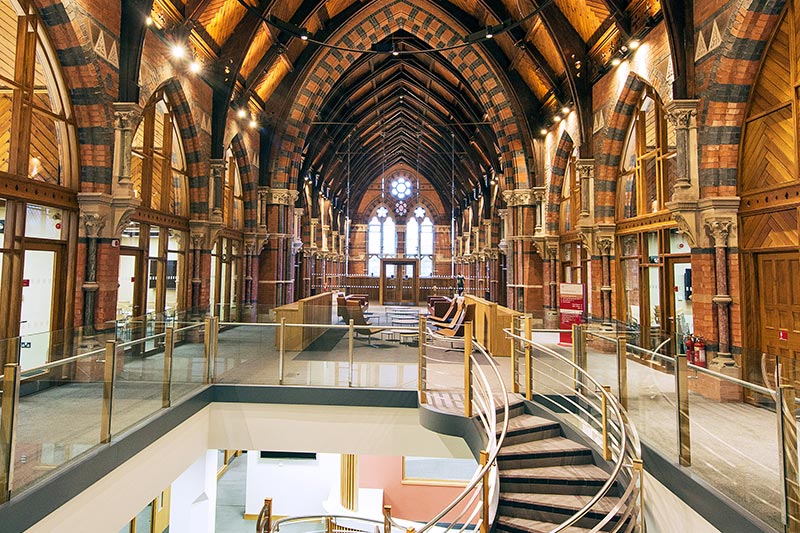 THE GRADUATE SCHOOL
Our historic campus is also an innovative learning environment featuring state of the art, dedicated postgraduate building, The Graduate School.
This fully accessible space has modern, hi-tech meeting and group study rooms, a silent study area and social spaces. It is a vibrant hub, inspiring intellectual exchange and collaboration.
The Graduate School offers an intellectual and social hub that connects students across all disciplines to one another, and to mentors, leaders, and employers within the University and beyond. We support you in becoming 'what's next thinkers', training you to be thinkers, communicators, innovators and leaders who are future-ready.
Queen's was ranked 3rd out of 199 universities worldwide for our Graduate School (International Student Barometer 2018).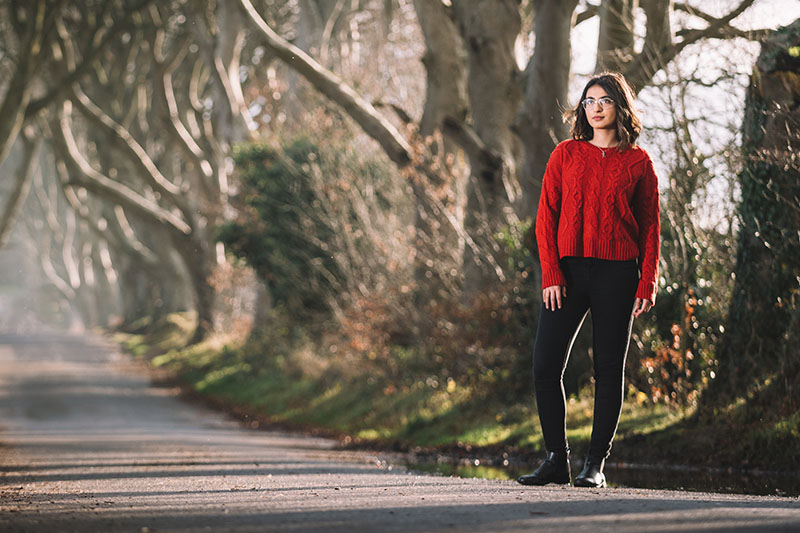 STAND OUT FROM THE CROWD
From career guidance and skills training to financial security and wellbeing, our support network is unrivalled throughout all aspects of your student experience.
Employer led skills development and high quality training programmes help you become a future leader by applying your knowledge to real world challenges.
You'll benefit from our collaborations with leaders across business, government and the voluntary sector, both locally and globally helping to create mentoring relationships and networks, and we enjoy international partnerships with other Graduate Schools.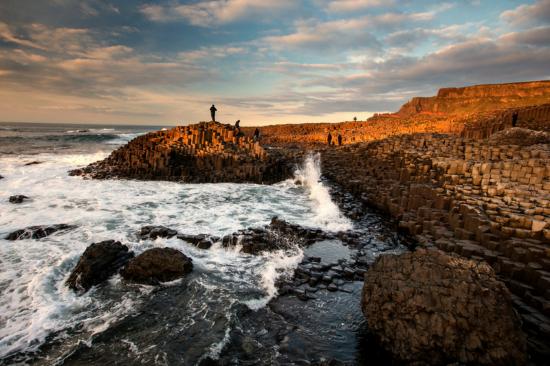 "BELFAST IS ONE OF THE UK AND IRELAND'S MOST VIBRANT AND AFFORDABLE CITIES, PACKED WITH ENERGY, CULTURE AND HISTORY."
(Complete University Guide 2024)
Experience a culturally immersive and vibrant city with a unique blend of European architecture, historic Irish pubs, top brand shopping and a buzzing arts and social scene.
Belfast provides a launch pad for the UK and Ireland with accessible transport links to most major European cities.
Belfast is in the safest region in the UK (UK Crime Surveys 2021/22).