Meet our team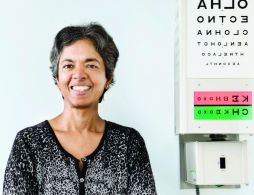 Usha Chakravarthy
Usha Chakravarthy is Professor of Ophthalmology and Vision Sciences in the Queen's University of Belfast. She has published extensively in the management of retinal disorders and has a varied portfolio of research interests having explored the cell and molecular biology of the retina and its vasculature for many decades. Her work also extends to the epidemiology and risk factors for retinal diseases and her present research is focussed on the relationships between retinal morphology and function based on invivo high resolution imaging and deep functional testing. These in vivo studies also provide fodder for machine learning and gene association investigations . She has delivered many eponymous and other invited lectures in the UK and abroad was honoured in the Queen's Birthday Honours List with the award of Commander of the British Empire (CBE) for her services to Ophthalmology and voluntary service to managing eye conditions.
In May 2019 Professor Usha Chakravarthy was recognised as a World Expert in Macular Degeneration having been placed in the top 0.1% of scholars writing about Macular Degeneration over the past 10 years.
http://www.expertscape.com/ex/macular+degeneration
In addition QUB has been recognised as the second leading institution in the UK for diabetic retinopathy and AMD…
http://expertscape.com/ex/diabetic+retinopathy/c/uk
http://expertscape.com/ex/macular+degeneration/c/uk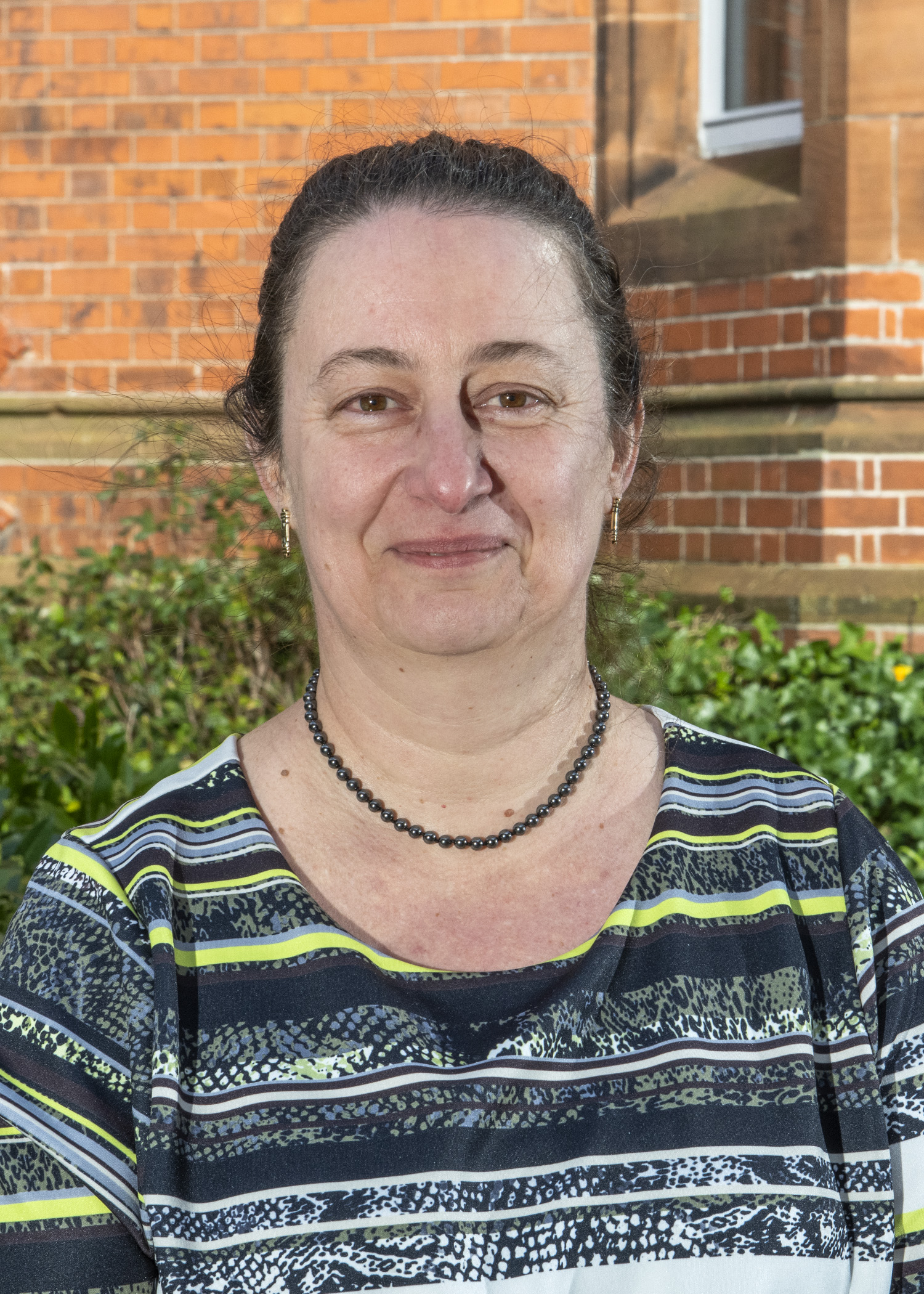 Professor Tunde Peto
Tunde Peto is Professor of Clinical Ophthalmology at Queen's University Belfast where she is responsible for teaching both undergraduate and postgraduate students. Her remit also covers the development of International image analysis, training and educating in Countries throughout the world.
In addition to her academic work, Professor Peto is also responsible for the Belfast Ophthalmic Image Reading Centre and a wide research portfolio. Her main interest has always been common blinding retinal diseases, with special emphasis on characterisation of diabetic retinopathy and its imaging modalities.
Professor Peto has been involved in UK National Diabetic Retinopathy Screening programmes since 2002, she was clinical lead for London programmes and is currently the clinical lead for the Northern Irish Programme.
Professor Tunde Peto trained in Hungary and Australia and spent 15 years at Moorfields Eye Hospital in London before taking up her current position in Belfast

Professor Nathan Congdon
Prof Nathan Congdon, MD, MPH, is Ulverscroft Chair of Global Eye Health at Queen's University Belfast and Director of Research for ORBIS International, helping also to shape the organization's global strategic approach to diabetic eye disease and glaucoma. Prof Congdon is a Visiting Professor at Zhongshan Ophthalmic Center (ZOC) in Guangzhou, and was based there and elsewhere in China for nearly ten years until 2015.
He received an AB degree from Princeton University and an MPhil from Cambridge in the UK, both in Oriental studies, and is fluent in written and spoken Chinese. His medical and public health education were at Johns Hopkins University, where he pursued an ophthalmology residency at the Wilmer Eye Institute.
Prof Congdon's work has focused on the design and evaluation of high-quality, low-cost models of eye care delivery in areas of limited resources throughout the world, and frequently involves NGOs working together with academic institutions in Asia and the west.
In addition to other recognitions, Prof Congdon has received the Asia Pacific Academy of Ophthalmology's highest prize for blindness prevention work in 2009 and a Chinese government Thousand Man Plan award in 2011. His research has been supported by the UK government MRC, EU, World Diabetes Foundation, USAID, WHO, World Bank, United States NIH, several NGOs and the governments of China and Hong Kong. He has over 200 peer-reviewed publications in journals including Lancet Global Health, BMJ and JAMA.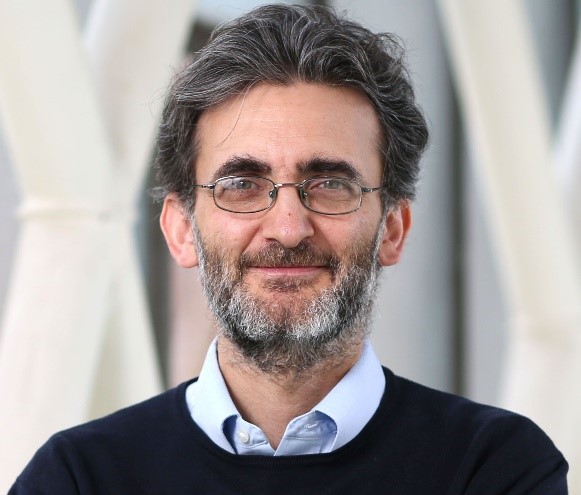 Professor Augusto Azuara-Blanco
Research Interests: My academic career is focused in trying to improve eye care and investigating the efficacy, efficiency and safety of new technologies for eye diseases (e.g., treatments, diagnostic tests, models of eye care). I have expertise in primary and secondary research methodology. I am Chief Investigator of several trials, including EAGLE, an international multicentre RCT comparing primary lens extraction versus laser iridotomy in patients with angle-closure glaucoma; GATE, an UK-based multicentre diagnostic study evaluating automated imaging technologies in glaucoma; and CHAMP-UK, a multicentre randomised trial evaluating low dose atropine eye drops for children with myopia. I am co-applicant of several UK-based trials: TAGS and GLAURIOUS (on glaucoma), DIAMONDS and EMERALD (on diabetic retinopathy), EDNA and MIRROR (on age-related macular degeneration). Overall I have raised over £12m of research funds from MRC, NIHR-EME, NIHR-HTA, Horizon 2020, and charities. I have published over 190 peer-reviewed papers, 17 book chapters, and edited three books. My work has been cited over 4000 times and my current Scopus h-index is 37.
Leadership positions: member of the Executive Commitee of the European Glaucoma Society, 2012 Chair of the UK & Eire Glaucoma Society. Member of the Editorial Board of several specialist journals, including the Cochrane Eye and Vision Group, EYE and Journal of Glaucoma. Past member of the Scientific Committee of the Royal College of Ophthalmologists. Examiner for the Royal College of Surgeons of Edinburgh. Past lead of the CCRN-NIHR (Scotland 2010-2012).
Special honours: Recipient of the 2008 American Academy of Ophthalmology achievement award; honorary member of the Italian Glaucoma Society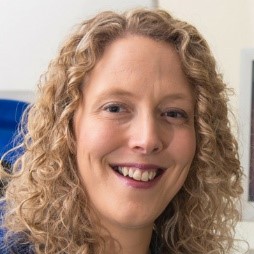 Dr Ruth Hogg
Dr Hogg is an academic Optometrist and Epidemiologist, after her professional training she completed a PhD at Queen's University Belfast supervised by Professor Usha Chakravarthy, followed by post-doctoral fellowships in Melbourne and Cambridge. In 2010 she returned to QUB to take up a Lectureship. Her research interests focus on the intersection between ocular aging and the development of age-related diseases such as Age-related macular degeneration (AMD), Diabetic Retinopathy and Glaucoma and also risk factors for progression of these diseases to their sight threatening forms. Her lab is focused on the following themes:
1. The epidemiology of age-related eye diseases such as Age-related macular degeneration (AMD), Diabetic Retinopathy and Glaucoma.
2.Exploring the utility of new technologies for measuring and monitoring visual function including both handheld devices and virtual reality headsets.
3. Identifying structural, serological and functional biomarkers of Age-related macular degeneration (AMD) and Diabetic Retinopathy that may enable early detection and more accurate prognoses.
4. Understanding the differences between normal ocular ageing and the earliest stages of AMD, diabetic retinopathy and glaucoma.
She leads the eye component of the Northern Ireland Cohort for the Longitudinal Study of Aging, an epidemiological study following 8,000 older adults in Northern Ireland. She is also co-Chief Investigator of the MONARCH study, an NIHR-HTA funded study investigating the feasibility of home monitoring of visual function for patients with neovascular age-related macular degeneration. She has published over 120 research articles, has an h-index of 29 and has received funding for from NIHR, MRC, Diabetes UK, Macular Society and College of Optometrists and was awarded the Neil Charman award for research excellence in Optometry in 2019.
https://pure.qub.ac.uk/en/persons/ruth-hogg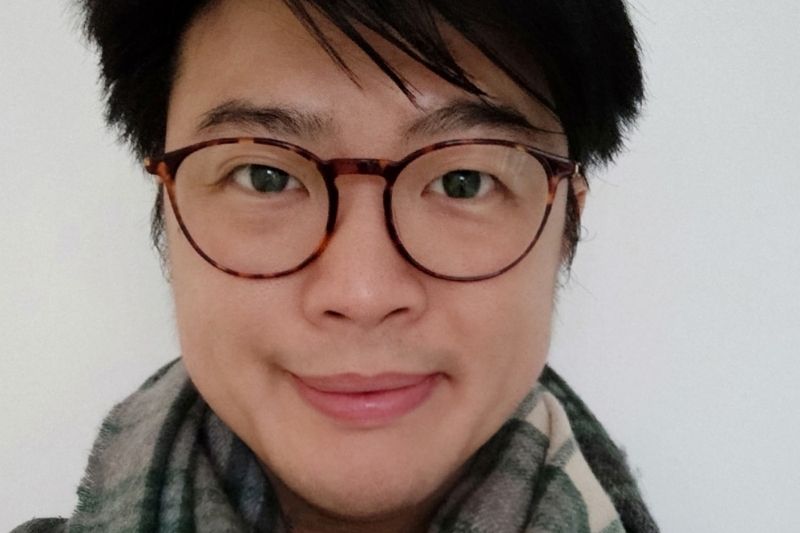 Dr Ving Fai Chan
I am a Malaysian Optometrist who specialise in Global Eye Health. I graduated with a master's degree (Community Eye Health) from London School of Hygiene and Tropical Medicine in 2009 and a PhD in Optometry from University of KwaZulu Natal (South Africa) in 2018. Having lived and worked in Africa for ten years, I understand the persistent grass-root level barriers towards successful eyecare initiatives in low- and middle- income countries (LMICs).
From 2009 - 2018, I led the Research Department at an Australian-based eye care NGO and built my capacity in organisation governance and management skills. In this leadership role, I set up the first optometry education programme and four vision centres in Eritrea and contributed to establishing the country's strategic plan for its National Blindness Prevention Programme (2010 - 2015). I also led five culturally diverse research teams (South Africa, Tanzania, Nigeria, Zanzibar and Colombia) to achieve their project goals and generate innovative ideas. I also made a significant contribution to the International Agency for the Prevention of Blindness 10 Year Strategy for the Expansion of Optometry in Africa in 2016, the Package of Eye Care Intervention Technical Working Group (2020) and recently to the human resource for eye health data on the Vision Atlas (2021) via the Global Mapping of Optometry project.
Since 2019, I have balanced a full-time academic appointment at Queen's University Belfast with commitments to non-governmental organisations and professional bodies in eye health, currently as Trustee of Vision Aid Overseas and Research Advisor of the Tanzanian Optometry Association. In my roles, both as a programme implementer and researcher, I ensure that the organisations' work aligns with their missions and strategies – improving human life in line with the Sustainable Development Goals through pragmatic approaches to address eye health challenges in resource-constrained countries. I am a principal investigator on the following projects:
Caretakers' selection criteria and willingness to pay for public sector children's spectacles in Cross River State, Nigeria
Zanzibar Arts for Children's Eyesight (ZANZI-ACE): Arts to improve eye health seeking behaviour, vision and well-being
Healthy Eyes, Happy Child: Improving wellbeing of school children with spectacle correction in South Africa
Postdoctoral Research Staff
Dr Recivall Salongcay
Dr Recivall Salongcay is an ophthalmologist with subspecialty training in retinal diseases and surgery. He obtained his Bachelor of Science (Basic Medical Sciences) and Doctor of Medicine degrees from the University of the Philippines Manila and is currently a research fellow at the Centre for Public Health, Queen's University Belfast where his work focuses on diabetic eye disease, retinal imaging and screening. Specifically, he is responsible for the planning and delivery of activities related to the UK-Philippines Remote Retinal Evaluation And Collaboration in Health – Diabetic Retinopathy (REACH-DR) Project under Professor Tunde Peto. Prior to taking up his post at QUB, Dr Salongcay worked as a research scientist for the Philippine Eye Research Institute where he gained extensive experience in retinal imaging analysis and teleophthalmology. In addition, Dr Salongcay holds a master's degree in health systems development and has considerable experience with health programme delivery at the grassroots level having worked previously as a rural health physician for the Philippine Department of Health prior to pursuing ophthalmology.
https://pure.qub.ac.uk/en/persons/recivall-salongcay
Dr Katie Curran
Katie recently completed her PhD at Queen's University Belfast (QUB) under the supervision of Professor Nathan Congdon, Professor Tunde Peto and Dr Lynne Lohfeld. She is now working as a Wellcome Trust Postdoctoral Research Fellow at the Belfast Ophthalmic Reading Centre and has a keen interest in diabetic eye disease and other retinal diseases. She is involved in the PPI working group at QUB and has regular meetings with patients from Diabetes-UK and the Macular Society. Katie continues to work as an optometrist in community practice and in the Diabetic Eye Screening Programme, Northern Ireland (NI). She is a College of Optometrist council member for NI and is working towards becoming an independent prescriber.
https://pure.qub.ac.uk/en/persons/katie-curran-2
Dr Naveed Khan
I am working as a Research Fellow in Data Analytics in Centre of Public Health at School of Medicine, Dentistry and Biomedical Sciences, Queens University, Belfast, UK. In my current Project, I am working on machine intelligence and data visualisation techniques to explore the structure and relationships in the high dimensional ophthalmic data to determine the best combination of factors for diagnosis and staging of AMD and detecting clinical change over time, corroborating findings with traditional statistical techniques. Also, I am using deep statistical learning techniques to explore the heterogeneity of drusen texture and pattern in relation to major AMD genetic risk loci to refine early AMD categories.
https://pure.qub.ac.uk/en/persons/naveed-khan
Dr Alyson Muldrew
Alyson Muldrew is Senior Ophthalmic Image Analyst and Research Fellow at the Belfast Ophthalmic Reading Centre, Queen's University Belfast. Dr Muldrew manages a team of ophthalmic photograders and has an extensive portfolio of national and international studies that includes large phase 3 clinical trials, smaller early phase trials, large epidemiological studies and in house projects.
She also makes an important contribution to undergraduate training through the provision of student selected components for the 1st year curriculum.
Dr Muldrew completed both her undergraduate studies and PhD at Queen's University Belfast.
https://pure.qub.ac.uk/en/persons/alyson-muldrew
Dr Mapa Prabhath Piyasena
Research Fellow
"Dr Mapa Prabhath Piyasena is a post-doctoral research fellow in eye health at the Centre for Public Health since year 2020. He obtained his medical degree (MB BS) in the year 2004 and trained in Clinical Ophthalmology and Vitreo-Retinal Surgery as a Postgraduate In-service Ophthalmic Medical Officer under the Post Graduate Institute of Medicine of Sri Lanka. Afterwards, he obtained his master's and doctorate in public health ophthalmology from the London School of Hygiene and Tropical Medicine - UK. His major research interest is in the area of diabetic eye screening using digital retinal imaging in low and middle-income countries and evidence synthesis and policy review in global eye health".