CANTEEN Study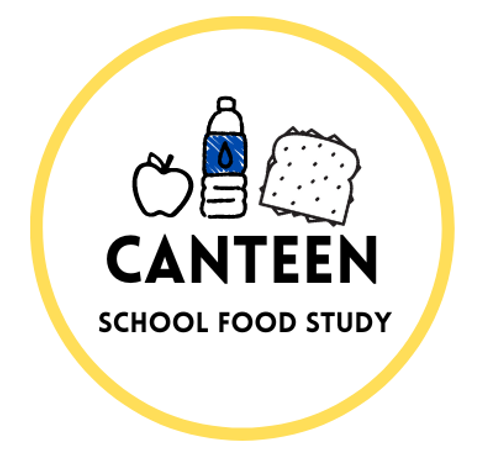 In the CANTEEN study a team of researchers are working together to find out more about school meals and free school meals (FSM) in secondary schools.
If you have any questions, the best way to contact the research team is via the CANTEEN study email address:
canteenstudy@contacts.bham.ac.uk


WHAT IS THE CANTEEN STUDY?
We all want children to eat well – it's essential to their concentration, ability to learn and well-being. Not having enough money to buy food is known as food insecurity and is common in UK children. Although all schools offer FSM based on household income, about 1 in 5 pupils do not take up their meal. A team of researchers from Queen's University Belfast and the University of Birmingham are carrying out the CANTEEN study to find out more about school meals and FSM in secondary schools in Northern Ireland and England respectively.
The aim is to:
Look at the impact of school meals and FSM in secondary schools.
Maximise the positive impact on nutrition, health, and wellbeing of secondary school-aged children, particularly for those most at risk of poor nutrition, obesity, and food insecurity.
WHAT ARE THE AIMS OF THE CANTEEN STUDY?
We aim to look at how differences in FSM uptake in schools relates to the food children eat, the quality of this food, and their food insecurity. We will also investigate how expensive different levels of FSM uptake would be. We will then examine whether schools with higher FSM uptake have different ways of offering FSM compared to lower FSM uptake schools, and whether this understanding can be used to support schools to change FSM provision. Finally we will explore whether changing who qualifies for FSM would impact on the food eaten and food insecurity.
WHEN IS THE CANTEEN STUDY TAKING PLACE?
The research is split into 2 parts. The first part (an observational study) will take place between September 2023 and June 2024. The second part (a case study) will take place between September 2024 and January 2025, by invitation. Not all schools who take part in the observational study will need to take part in the case study.
WHO CAN TAKE PART IN THE CANTEEN STUDY?
Researchers are going to identify the schools which can take part (based on how many of their pupils are entitled to FSM - 20% or more) and invite them to do so via a letter to the head teacher. There will be a total of 32 schools taking part - 16 schools in Northern Ireland and 16 schools in England.
WHAT WILL HAPPEN IF A SCHOOL DECIDES TO TAKE PART IN THE OBSERVATIONAL STUDY?
If a school agrees to take part, the observational study will involve several different elements, including interviews and questionnaires with school pupils, parents, and school and catering staff and observation of the school eating environment. The research team will visit the school on at least 2 occasions to complete these measures. We are going to work with year 7 and year 10 pupils in England and year 8 and year 11 pupils in Northern Ireland. All schools who agree to take part in the study will be given £500 for their involvement and schools will receive more money for every parent questionnaire completed (£5 per questionnaire). A further £500 will be given to case study schools.
WHERE CAN I FIND MORE INFORMATION ABOUT THE CANTEEN STUDY?
You can find out more about the CANTEEN study in our study protocol and various study information sheets (linked below). There is more information there about what happens to the data we collect, how we store and protect it.
2. CANTEEN study School Invite letter and PIS
4. CANTEEN study Parent PIS (with opt out of study option)
5. CANTEEN study Parent Participation PIS
7. CANTEEN study Privacy Notice
WHO IS FUNDING THE CANTEEN STUDY?
The CANTEEN study is funded by the National Institute for Health Research. Research award NIHR151295 https://fundingawards.nihr.ac.uk/award/NIHR151295