Impacting Research from QUILL
Refinery alkylation with ionic liquids
Advanced liquids for the challenges of fuel production

Alkylate gasoline is an important component for motor and aviation fuel, providing comparitavely low emissions and high octane number. Secondary refinery operations can be used to convert low value refinery streams of propene, butene and isobutane into alkylate gasoline making the process very economically attractive and comparitavely green. However a strong acid is required to activate the olefin stream for alkylation, conventionally HF or H2SO4, both of which hold substantial drawbacks.
HF is a readily recycled acid catalyst, but its high volatility means many costly procedures are required to handle a poisonous, highly corrosive gas.
H2SO4 is non-volatile, but requires a large scale, energy demanding process for its recycling.
Following preliminary studies, Chevron (QUILL members since 1999), identified refinery alkylation as a promising target for ionic liquid research. Chloroaluminate ionic liquids were well known for their ability to catalyse such processes, however acheiving this on an industrial scale while meeting commercial specifications would be challenging. Problems involving catalyst formulation, recycling and corrosion would need solved.
With long term support from Prof Ken Seddon and the team at QUILL, Chevron continued to look for ionic liquid solutions for refinery alkylation. A small pilot operation (0.1 barrels per day) commenced in Chevron laboratories in 2005. With encouraging results from this operation, a demo plant (10 bpd) was constructed in a Chevron refinery, and operated alongside a full-scale HF alkylation facility from 2010-2015. Following further work by both Chevron and QUILL on physical data and speciation studies of the system, the patented chloride management procedure was developed and engineering data was generated for assesment of a full scale pilot plant.
In 2016 Chevron announced the Final Investment Decision to retrofit their ca. BPD Salt Lake City HF Alkylation Plant with their new ISOALKYLTM technology. The commercial ISOALKYLTM plant is due to be operational by 2020, while Chevron granted an exclusive licence to Honeywell UOP and the two companies are working in conjunction to develop an improved version of the current process.
The ISOALKYLTM technology is the first successful new technology in alkylate gasoline production in 75 years, and offers numerous improvements to the cost, safety and green credentials of the process. The technology was awarded Platts Global Energy Award for "Breakthrough Solution of the Year" in 2017.
Removal of mercury from natural gas streams
from benchtop research to full scale industrial process

Mercury occurs naturally in the Earth's crust, and appears in the natural gas. This causes major health and safety problems for workers on plants, and can cause severe damage to plant equipment.
Ionic liquids are ideal for capturing gaseous pollutants because they cannot evaporate and contaminate the atmosphere, and also because they can be tailored to suit a wide variety of applications, including mercury capture. Working closely together, QUILL and PETRONAS designed a new ionic liquid-containing material, now called Hycapure-HgTM, which can capture all species of mercury from 'raw' natural gas. In less than four years, the team has moved from first experiments in the laboratory (gram scale) to an industrial multi-ton scale application.
The significance of this new technology has been recognised in the multiple awards it has won, including five Institute of Chemical Engineering (IChemE) awards in 2013 and 2014, the Royal Society of Chemistry's 2014 'Teamwork in Innovation Award', and 2014 Niklin Medal.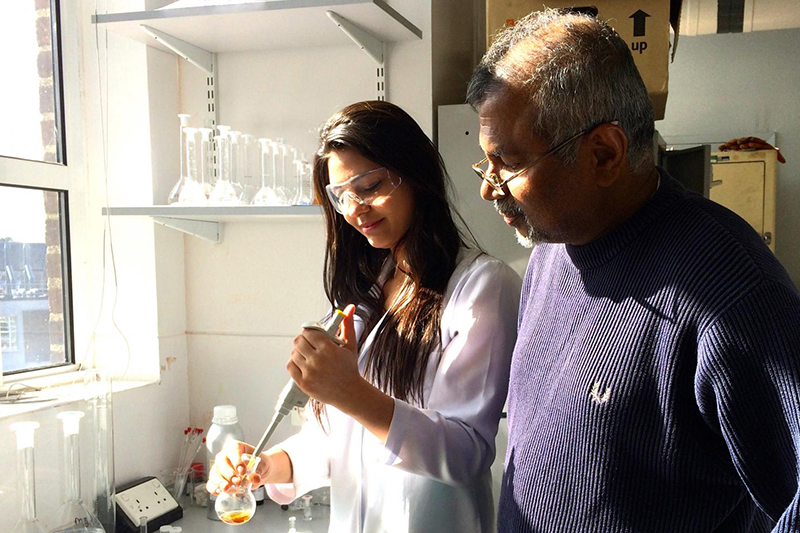 FRAGRANCE DELIVERY
THE MORE YOU SWEAT THE MORE YOU SMELL
FRAGRANCE DELIVERY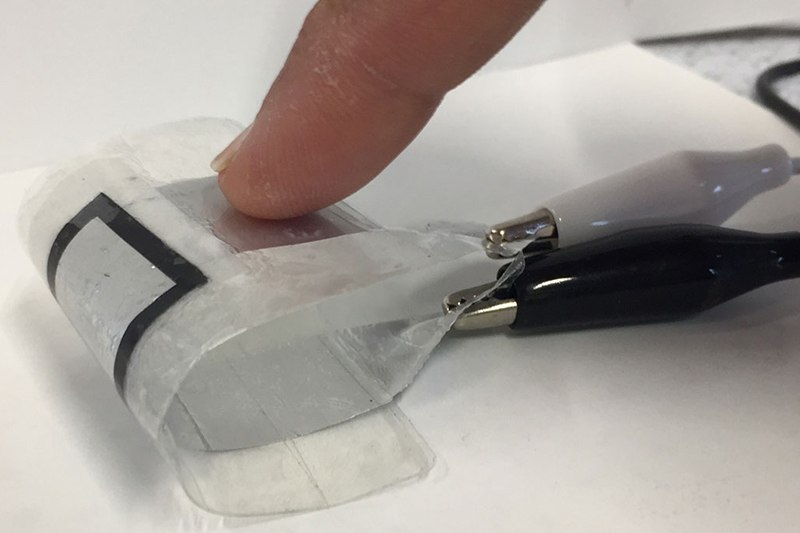 FLEXIBLE SUPERCAPACITORS
WORKING TOWARDS FLEXIBLE BATTERIES FOR PACEMAKERS
FLEXIBLE SUPERCAPACITORS