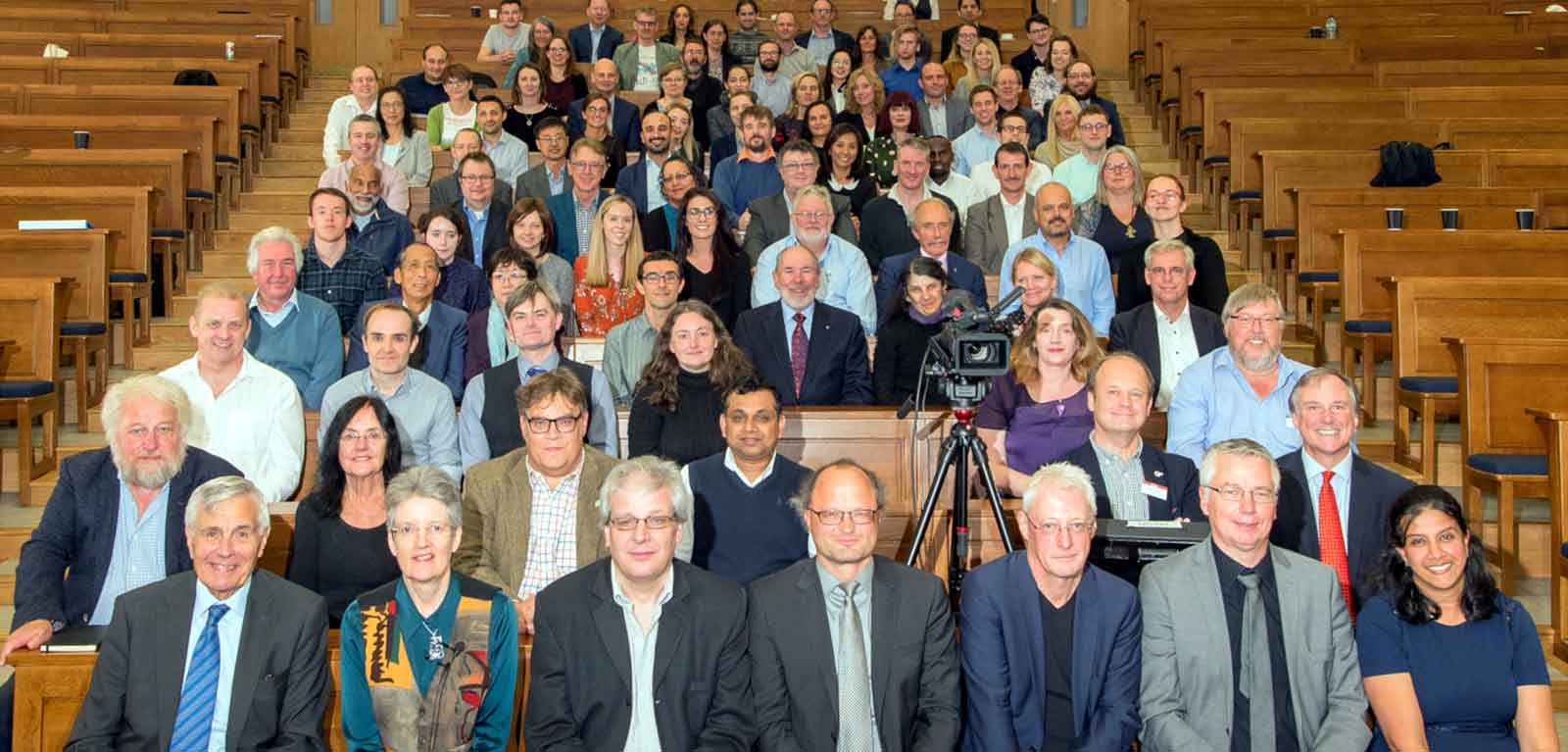 Following his passing in January 2018, the life and work of Prof Ken Seddon was commemorated in a series of talks delivered by some of those whose lives he influenced.
On 14th September around 120 friends and collegues of the late Professor Seddon gathered to share their memories of their time spent with him. Professor Ken Seddon passed away in January 2018, aged 67, following a short illness. Ken was a champion of Green Chemistry, a pioneer of ionic liquid research, and a cofounder of the QUILL Research Centre, the first industry-academia partnership devoted to ionic liquid research. People travelled from across the globe, with visitors from as far afield as Australia and Malaysia.
Following a welcome address from QUB Pro-Vice Chancellor (EPS) Prof Mark Price, Prof Elaine Seddon led the talks with a touching recollection of Ken's life starting from his early days as a young researcher.
A total of 13 visitors gave talks to the audience, sharing memories of both their professional and personal dealings with Ken. The entirity of the memorial seminar was live streamed on the day, and a full list of the recordings can be found here.
Dr Gosia Swadźba-Kwaśny, who has succeeded Ken as director of QUILL, closed the proceedings with thanks to all the attendees. Elaine Seddon subsequently presented the inaugural Ken Seddon Student Poster Prize, awarded as part of the MSDG Early Careers Researchers Meeting the previous day.
Latest News