€50m programme to develop new antibiotic treatments
Researchers at the School of Pharmacy at Queen's University Belfast are leading a €50 million, Europe-wide, project to develop new drug treatments that could improve the lives of patients with cystic fibrosis and bronchiectasis.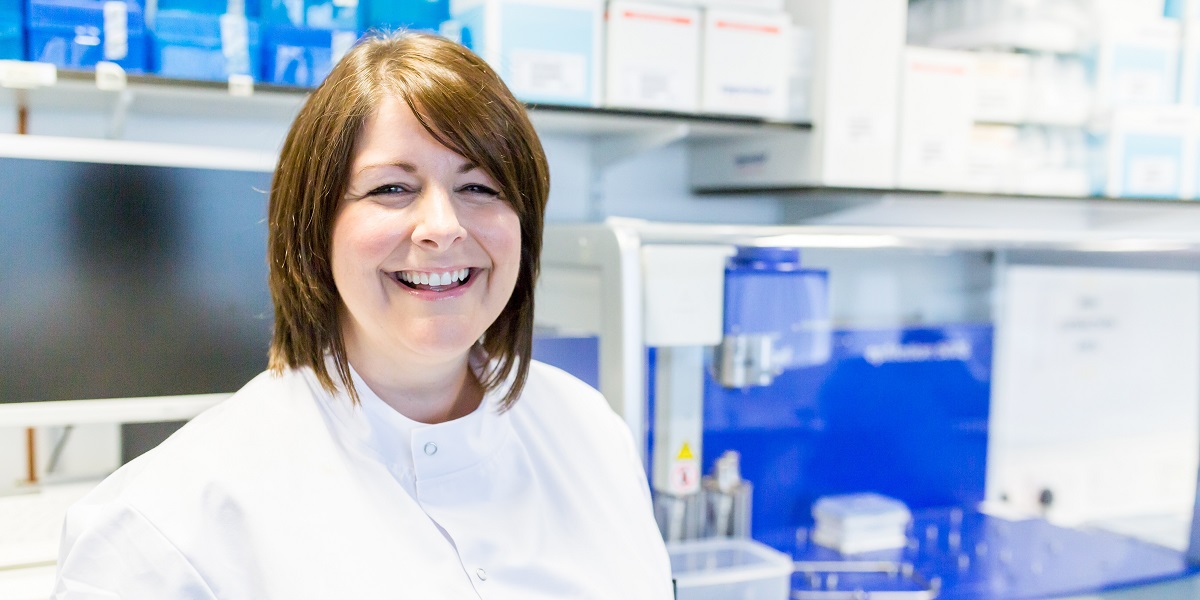 The iABC (inhaled Antibiotics in Bronchiectasis and Cystic Fibrosis) consortium, which is made up of world-leading lung specialists from across Europe, will develop new 'inhaled antibiotics' to manage chronic lung infection, the main cause of disease and death in patients with cystic fibrosis and bronchiectasis.
These new antibiotics, which are to be trialled over a five year period and are being developed in response to an urgent need for new forms of inhaled antibiotics, are expected to improve patients' quality of life by reducing lung infections and flare ups, improving lung function, and overcoming antibacterial resistance which frequently occurs in patients with these conditions. The programme will also establish the first European patient register for bronchiectasis, providing a platform to improve the quality of care for patients across Europe, as well as making it easier to develop and trial new drugs.
The Consortium, which is led by Professor Michael Tunney and Dr Deirdre Gilpin from the School of Pharmacy, and Professor Stuart Elborn and Dr Rebecca Ingram from the School of Medicine, Dentistry and Biomedical Sciences,with EFPIA partners Novartis and Basilea, is funded by the European Commission through the Innovative Medicines Initiative (IMI) and involves researchers from 20 organisations in eight countries across Europe. The Belfast Health and Social Care Trust will be a key partner in clinical trials of the new antibiotics.
Queen's Vice-Chancellor, Professor Patrick Johnston said: "Northern Ireland and Queen's University are leading the way in developing new treatments for chronic lung diseases. The work of this team is already making a huge different to thousands of people living with these conditions. Today's funding announcement will ensure that this life-changing and life-saving research will continue."
The development of the iABC-consortium has been supported by the Northern Ireland Contact Point (NICP) for Health, based in the Research and Enterprise Directorate at Queen's and the Health and Social Care Research and Development Division of the Public Health Agency. The Northern Ireland Contact Point (NICP) network, established to provide support to EC funding applicants, is funded by Northern Ireland's Department of Employment and Learning (DEL) and Department of Enterprise, Trade and Investment (DETI).
Employment and Learning Minister Dr Stephen Farry said: "I commend Queen's on successfully securing €23.3 million from the Innovative Medicines Initiative (IMI). This award will facilitate world leading collaborative research to develop new antibiotic treatment options for people with cystic fibrosis and bronchiectasis.
"I am pleased that the Northern Ireland Contact Point (NICP) for Health, funded through the DELDETI Higher Education EU Framework Support Programme, played a substantial role in securing this funding. The NICP network provides specialist advice and assistance to academics and businesses across areas of economic relevance to Northern Ireland and of priority to the European Commission."
Enterprise, Trade and Investment Minister, Jonathan Bell, said: "I want to congratulate Queen's University on this tremendous success in Horizon 2020 which will see over €23m come to Northern Ireland. Securing these major international research awards is an important part of the NI Executive's Innovation Strategy to transform our economy into one that is knowledge based. The University's success is not only testimony to the world class research capabilities we have in Northern Ireland but also to the support provided by the Department of Enterprise, Trade and Investment and the Department for Employment and Learning though the Horizon 2020 Northern Ireland Contact Point Network which played a key part in helping secure this research award." Dr Janice Bailie, Assistant Director, HSC R&D Division, Public Health Agency said: "This significant award builds on a long track record of world-leading research in Northern Ireland, in collaboration with international partners in Europe and the United States. HSC R&D Division is proud to have supported this research group over the last 15 years, a period that has seen their work contribute to major improvements to the lives of people with cystic fibrosis. I am delighted that our continued support and partnership with the team has helped them secure this award to carry out further research in this important area."
The iABC consortium involves researchers from the UK, Spain, Germany, France, Italy, Belgium, the Netherlands and Switzerland.