PHARMACY STUDENT WINS THE STUDENTS' UNION 'PEER MENTOR OF THE YEAR' AWARD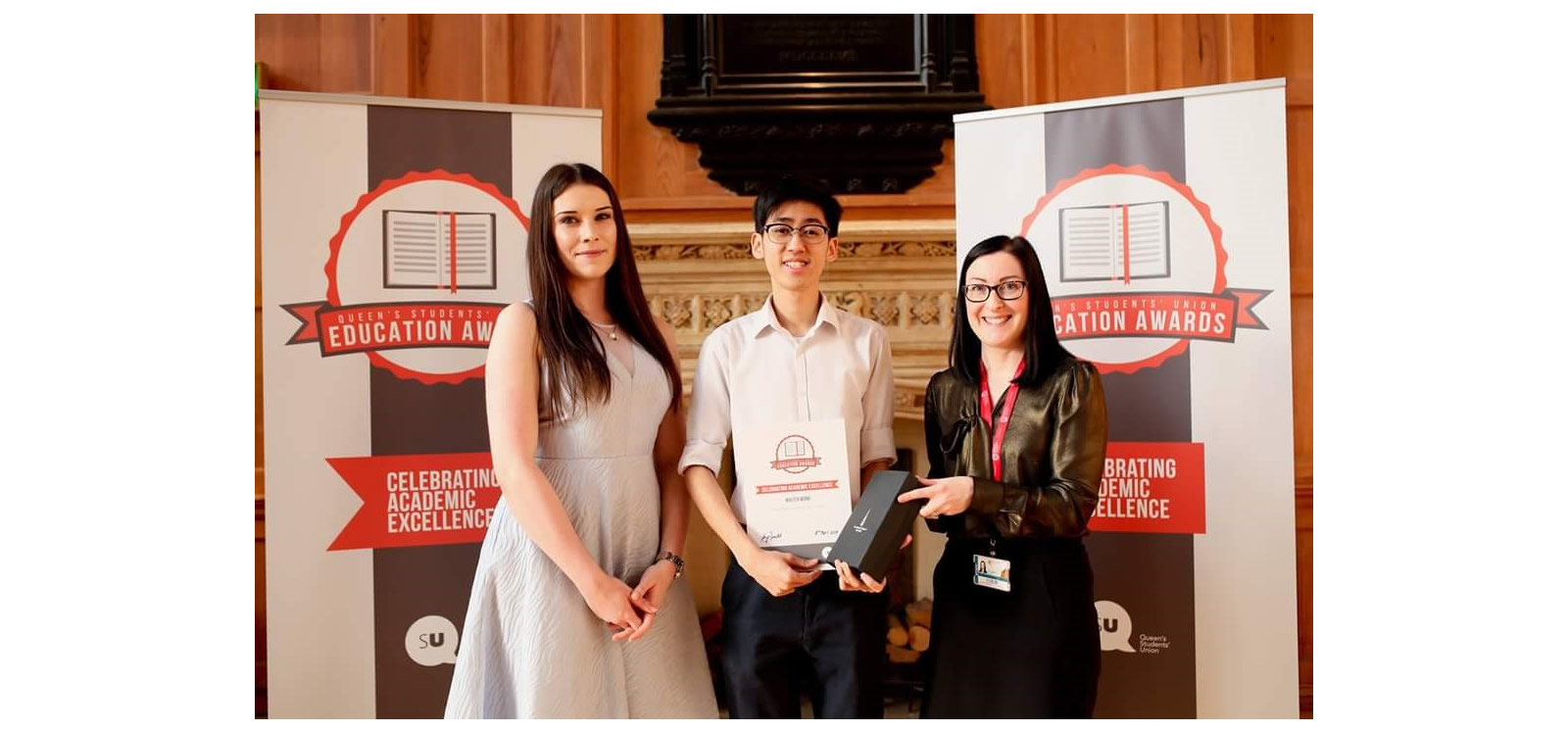 Walter Wong, a Level 3 international MPharm student, has won the 'Peer Mentor of the Year' Students' Union Education Award. These awards celebrate academic excellence; Walter was commended for his dedication to peer support and for being the driving force behind a new student-led initiative in the School of Pharmacy. This activity enhanced the student experience by nurturing integration, diversity, and cultural awareness among the student body. He did this in his capacity as a lead mentor within the School of Pharmacy International Peer Mentoring Scheme.
Walter was delighted to receive the award and thanked Dr Lezley-Anne Hanna for her partnership throughout the year and support in relation to the award application process. He stressed that the success of the scheme was due to having an excellent team of peers. Furthermore, he acknowledged Dr Dan Corbett for facilitating communication with student peers in our satellite campus in China (China Queen's College) which enabled relationships to be fostered and good practice shared. He also appreciated the role that Dr Thakur and the School Management Board played in enabling the scheme.
In response to this award Professor Carmel Hughes, Head of the School of Pharmacy, said: "This award highlights the excellence of our students and the outstanding commitment shown towards peer development. I congratulate Walter on this great achievement."