Former MPharm Students Present Undergraduate Research at RPS Conference
Two former Queen's University Belfast MPharm graduates were recently given the opportunity to present their work at the Royal Pharmaceutical Society (RPS) Conference in Birmingham on the 4th and 5th September 2016.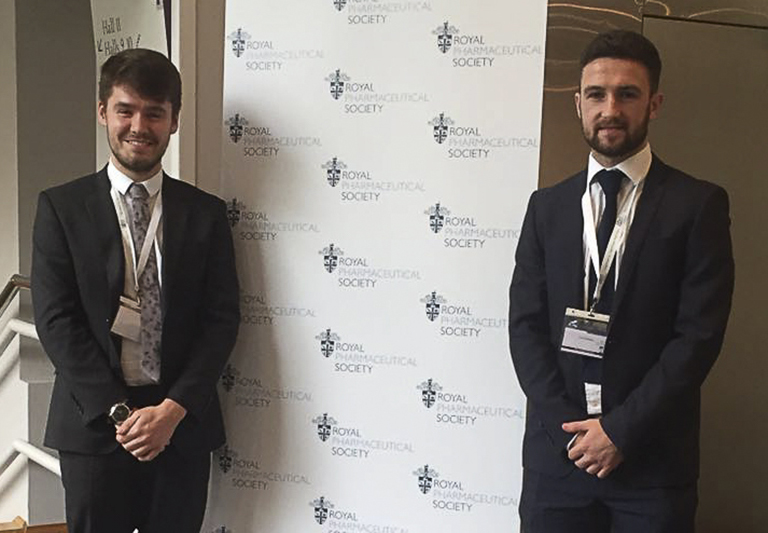 The RPS Annual Conference is a leading cross sector pharmacy conference in the UK; it explores pertinent issues that are relevant to industry, community, hospital, academia and education.
Scott Davidson presented research relating to assessment and the integrated 5-year degree, while John Gillen presented research on moral reasoning ability, professionalism and fitness to practise. The students thanked their academic supervisor, Dr Lezley-Anne Hanna, as well as Dr Maurice Hall and the School of Pharmacy Management Board, for the support they received while undertaking and publishing their work and for the opportunity to participate at the conference.