Self-disinfecting surfaces could help protect us from COVID-19 – here's how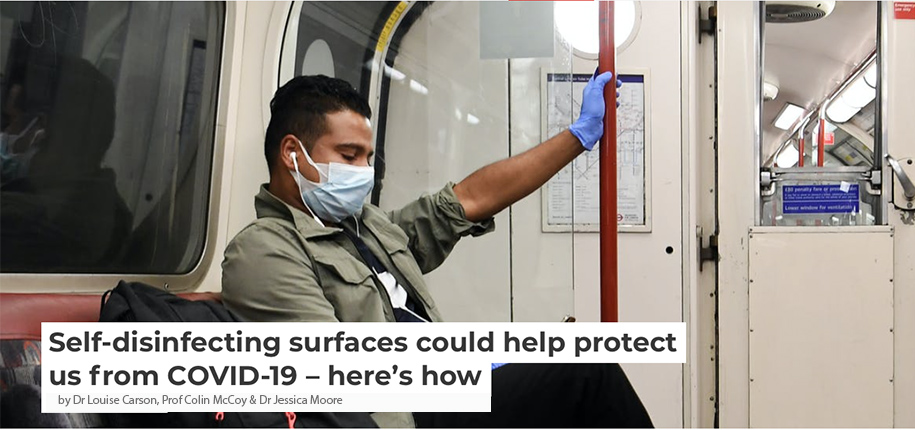 Cleaning and disinfecting frequently touched surfaces and objects (such as door handles) can help prevent the spread of infectious diseases. This is more relevant now than ever.
One way that COVID-19 can spread is when people who have the virus leave infected droplets on surfaces after sneezing or coughing. Studies have found SARS-CoV-2 (the virus that causes COVID-19) can survive on some surfaces for days – particularly those made of plastic or metal.
Read the article here.