Two Academic Staff from the School of Pharmacy Receive National Professional Recognition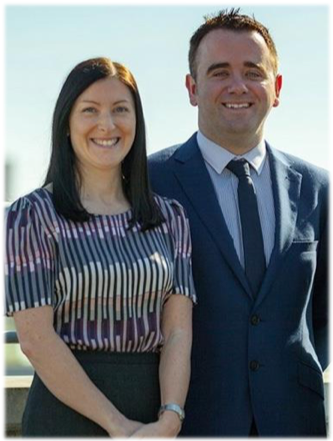 In January 2019, two academic staff from the School of Pharmacy received national professional recognition for their sustained contribution to education through Higher Education Academy (HEA) Fellowships. Dr Lezley-Anne Hanna, a Senior Lecturer (Education), was awarded Principal Fellowship and Dr Paul McCague, a Lecturer (Education), was awarded Senior Fellowship. Lezley-Anne previously received Senior Fellowship (2017) and is a National Teaching Fellow (2018).
HEA Professional Fellowships (Associate, Fellow, Senior and Principal) are awarded to educators who have demonstrated commitment to teaching, learning and enhancing the student experience in accordance with the UK Professional Standards Framework. To date, only a minority of staff across the University have achieved Senior Fellowship while even fewer have secured Principal Fellowship. Indeed, out of 112,000 fellows in the global network, only about 10% of these are Senior Fellows and 1% are Principal Fellows.