University Teaching Awards 2017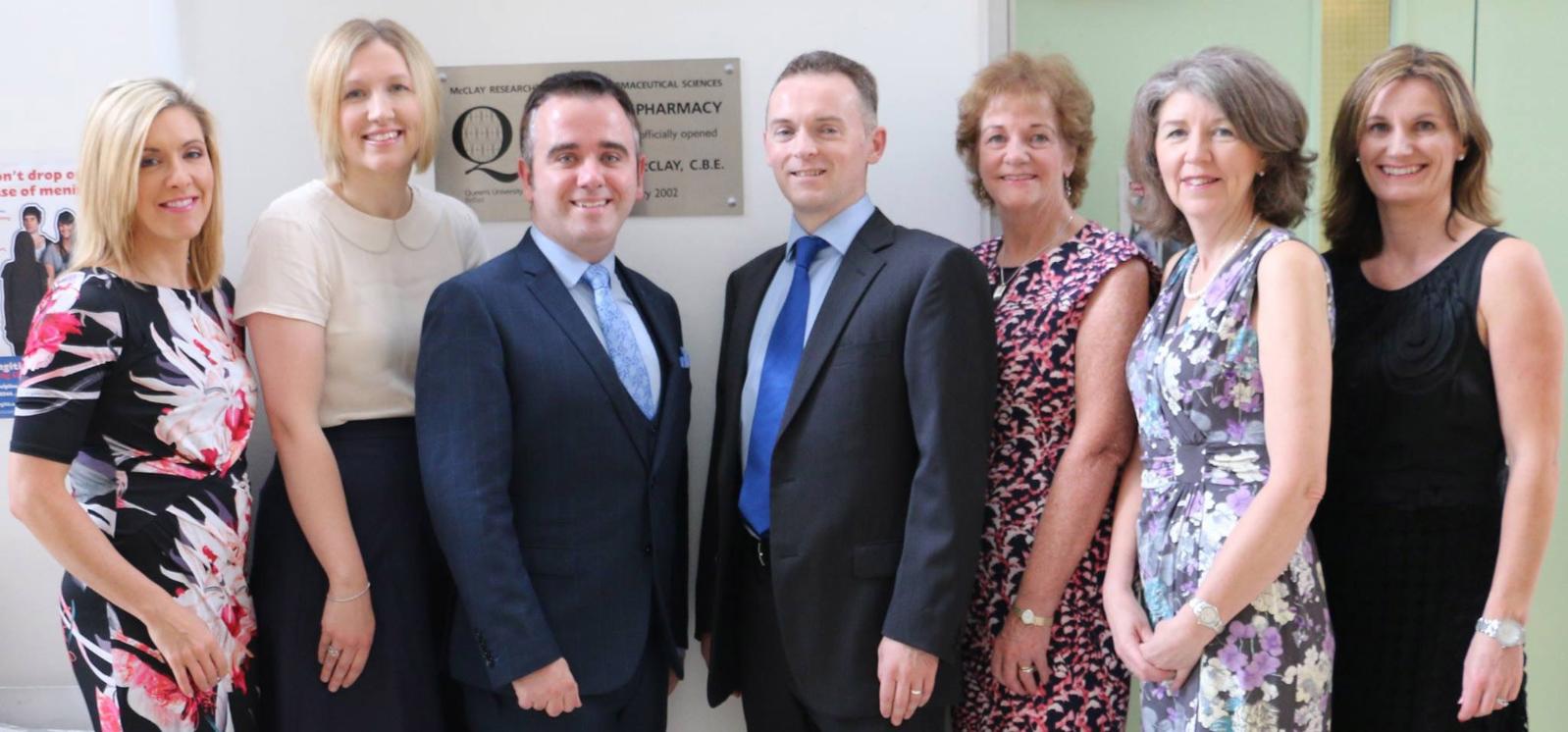 The School of Pharmacy is delighted to report its outstanding performance in the University Teaching Awards 2017.

Patricia Holden has received an Award in the Rising Star category for her application on the School of Pharmacy Placements programme.

A Team Award was won by Luc Belaid, Ryan Donnelly, Andrew Gray, Fiona Hughes, Paul McCague, Helen McPhillips, Anne Overell and Carole Parsons for their work on the Level 2 extemporaneous formulation and dispensing course.

The awards were formally presented by Professor James McElnay (Acting President and Vice Chancellor) at yesterday's Graduation Ceremony. Award recipients are pictured below (absent from photo- Luc Belaid and Andrew Gray).