QUB Music Society
‌
"Queen's Music Society exists to encourage and facilitate music making of all kinds across the University"
‌QUB Film Society
Do you love movies? That's all we ask of our members. We like to watch, talk about, and make films and the society provides a venue to do so!
‌QUB Drama Society | QUPLAYERS
"Our mission is to provide a platform for the production of high quality drama, social interaction for anyone with a passion for performance"
QUB English Society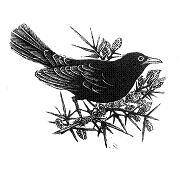 The QUB English Society is a student-run group for anyone who studies English, or is interested in the subject. We have events such as Poetry and Pints, an annual formal and work in close association with the rest of Belfast's arts and culture events.
QUB French Society
Want to sample as much wine, cheese and baguettes as you can handle? Then the French Society is for you.
Irish - AN CUMANN GAELACH
An Cumann Gaelach is the society for the promotion of the Irish Language and Culture at Queen's University. Historically we are one of the oldest societies within the University, active since our founding in 1906, and this is something which we take great pride in.
QUB Spanish and Portuguese Society