"The facilities are second to none..."
Michael Spears, BSc Music Technology & Sonic Arts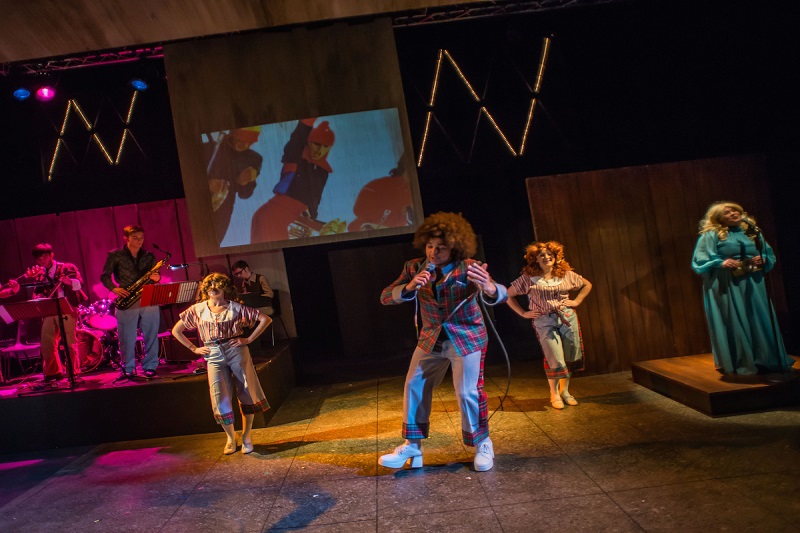 DRAMA
Brian Friel Theatre
Located in the Drama & Film Centre, the Brian Friel Theatre is a fully equipped 120 seat studio theatre with rehearsal room, dressing rooms, green room and workshop.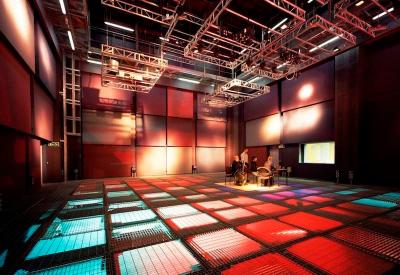 EXERIENCE 3D SOUND
THE SONIC LABORATORY
With over 48 loudspeakers the Sonic Lab is a specialist acoustic space designed to provide a unique and exciting listening experience, in fact, the auditory equivalent of an IMAX cinema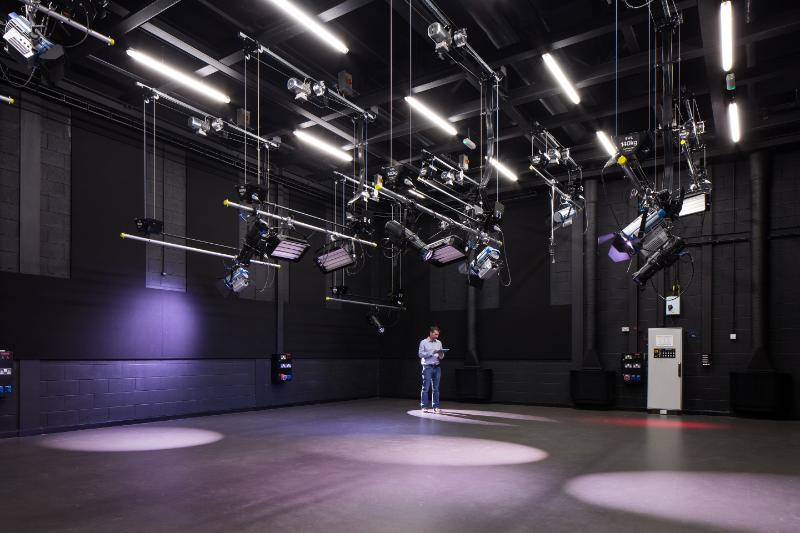 BROADCAST QUALITY FILMING
FILM STUDIO
The film studio is an exciting new facility that boasts a broadcast approved LED lighting system with custom made Doughty hoists. Adjacent film, television editing and grading suites are all connected with a fiber network.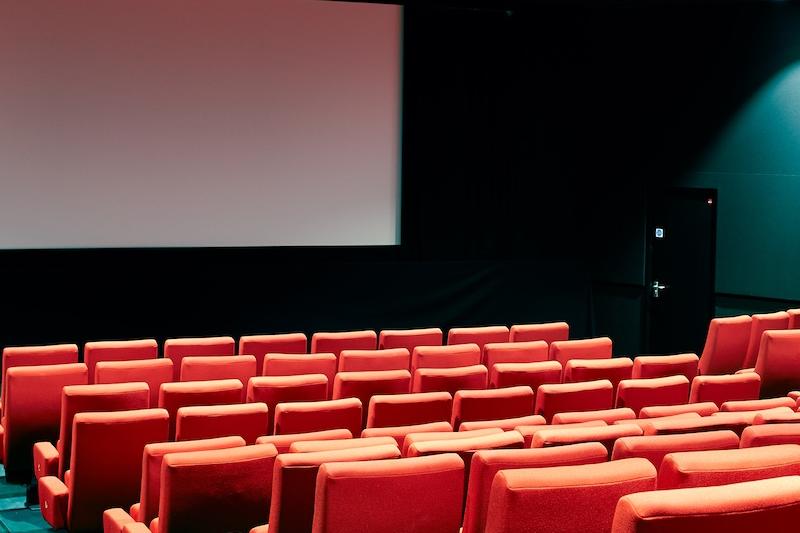 CINEMA
QUEEN'S FILM THEATRE
A two screen cinema with a combined seating of over 300. The QFT is used for screening student films as well as undergraduate and postgraduate course films.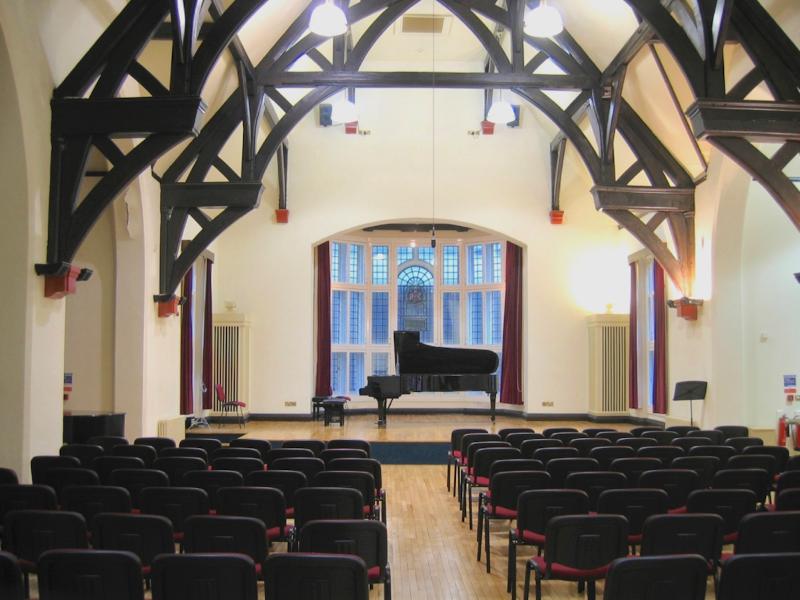 MUSIC PERFORMANCE
CONCERT HALLS
Large concert venues that host musical events throughout the year for both students and general public.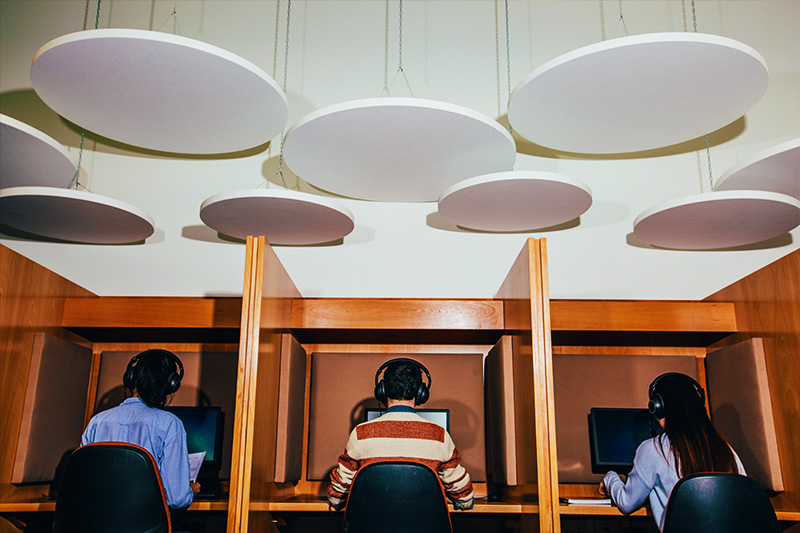 QUEEN'S LANGUAGE CENTRE
A STATE-OF-THE-ART MULTIMEDIA LANGUAGE CENTRE
The Language Centre provides students throughout the University with language learning facilities unparalleled elsewhere in Britain and Ireland, with a Language Lab (installed with Can-8, Melissi and TRADOS software) and a Private Study area which all university students can use on a 'drop in' basis.
Language Centre
CREATIVITY AND HISTORY
Seamus Heaney Centre for poetry
"The aim of poetry and the poet is finally to be of service, to ply the effort of the individual into the larger work of the community as a whole." – Seamus Heaney
Seamus Heaney Centre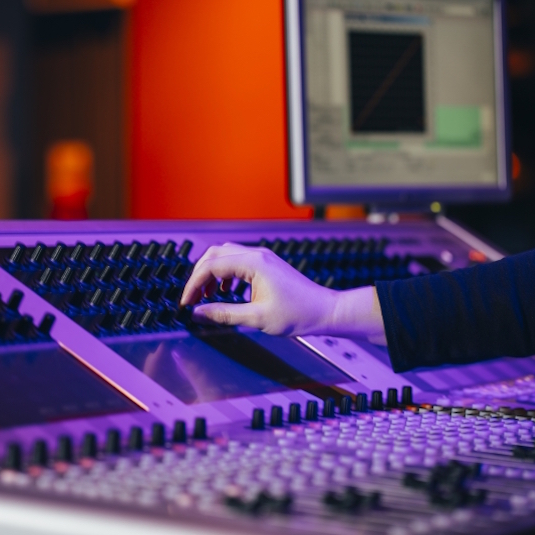 Studios
HIGH QUALITY STUDIO FACILITIES FOR AUDIO RECORDING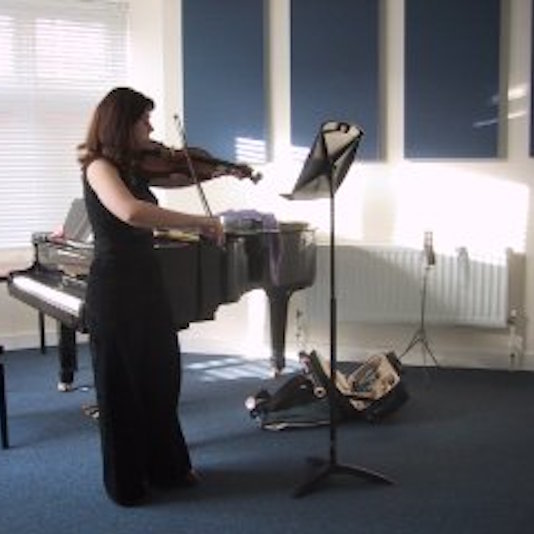 Music Facilities
MUSIC PRACTICE ROOMS AND INSTRUMENTS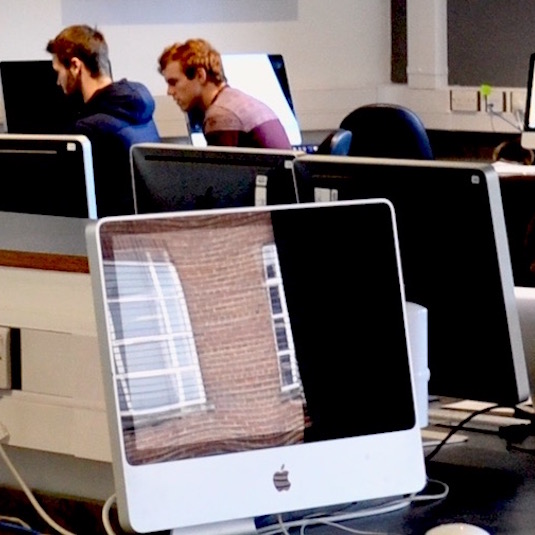 COMPUTER FACILITIES
COMPUTER LABS WITH INDUSTRY STANDARD SOFTWARE