Queen's student nominated for Royal Television Society Student Award
Queen's University Film Studies PhD student, Séan Murray from Belfast has been nominated for a national award for his short film, Fractured City.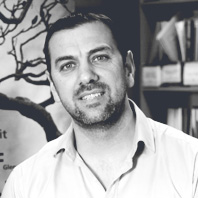 The film has been nominated in the Postgraduate Drama category of The Royal Television Society Student Awards 2016, which will take place at the British Film Institute in London on Friday 3 June.
Fractured City charts the story of two friends growing up in Belfast during a period of political turmoil and has already premiered at the Dingle International Film Festival and the Belfast Film Festival.
Séan completed his undergraduate degree in Film Studies at Queen's. He continued his studies with a Masters in Film and he is currently a PhD student at Queen's Film Studies department.
Séan said: "This nomination is a real testament to the teaching staff and first class production facilities we have here at Queen's. A nomination at this level certainly reflects the commitment we all have of ensuring our work is exhibited amongst the best in the world."
Professor Cahal McLaughlin from Queen's School of Creative Arts said: "We are delighted that Séan has got through to the final of the RTS awards. He is the only non-National Film and Television School nominee, so it is very special for him to be the only university entrant at this Masters' level. Sean's film, Fractured City, is a nuanced representation of life for young working class people in Belfast and I am sure it will win many more awards.

"This nomination comes at the same time as our BA Film Studies and Production course has been declared Number One in the Guardian's University League Tables, which reflects well on the staff at Queen's, who offer outstanding teaching and support to our students."
Fractured City features music by David Holmes and the cast includes Belfast actor Martin McCann, Ryan McParland, Ciaran McCourt, Lalor Ruddy, Kevin Keenan and Chris Simpson.
Watch the trailer at https://vimeo.com/146163806