MA Film student, Amanda Doherty, course film Poppi+Gonzo screened at New York International Festival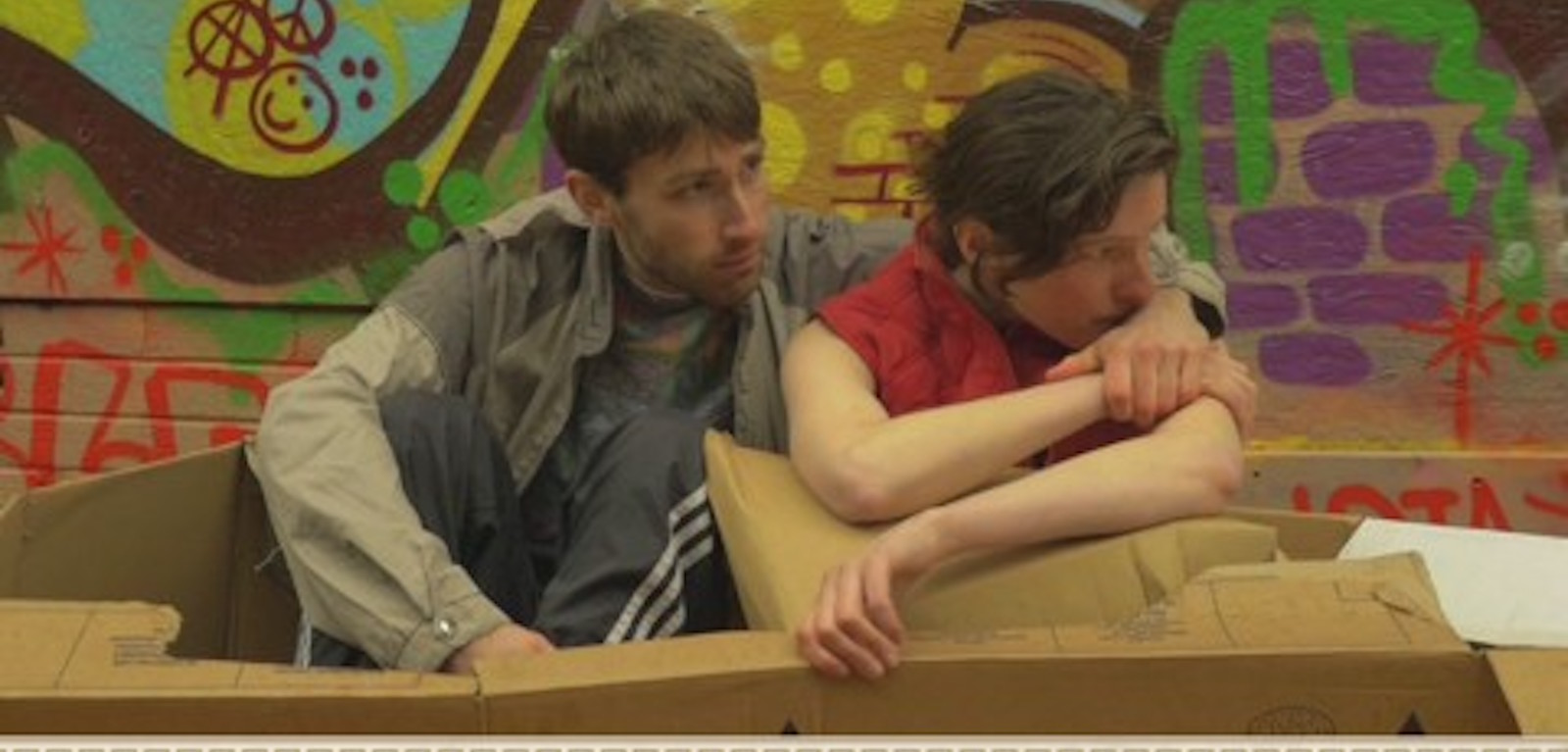 Amanda Doherty, MA Film student, has had her course film, Poppi and Gonzo, screened on International Women's Day at the New York Women's International Film and Arts Festival. The film was previously shortlisted for the Northern Exposure Award for Emerging Filmmakers.
Created to mark the 50th anniversary of the UK Abortion Act and inspired by the work of Ken Loach, 'Poppi + Gonzo' takes place on one corner of a Belfast street, following two homeless persons' fight for survival in the face of an illegal abortion. Poppi has ingested Mifepristone and Misoprostol to induce an abortion and is currently bleeding out while hiding in a cardboard box with her only source of company, Gonzo- a young man who tries his best to care for the pair through busking for change and washing Poppi's blood from her trousers in his bucket.
Amanda has said this about her film, 'As a filmmaker I am inspired by artists who use their work as a tool for social change, who challenge and confront the status quo through their work. I am particularly inspired by Italian neorealism, an homage to which can be witnessed through the cinematography of 'Poppi + Gonzo': shooting on location on the streets with passers-by, and their background dialogue, unstaged; the use of natural light and long held deep shots with non-invasive camera angles were captured on a hand held camera with an aim to keep the lines between documentary and drama intentionally thin, thus emphasizing the normalization of Irish women's suffering.
Here in Ireland, approximately 11 women travel to the mainland UK on a daily basis to undergo abortion, a procedure still considered here a criminal act; the classism which this brings into play is a key issue which cannot be ignored. The financial burden of the trip to England means that there will be some women who become mothers simply because they couldn't afford otherwise. Our failure to support working class women in this way is unacceptable. 'Poppi + Gonzo' holds an uncompromising magnifying glass over this injustice, inciting the audience to create social change with urgency.'