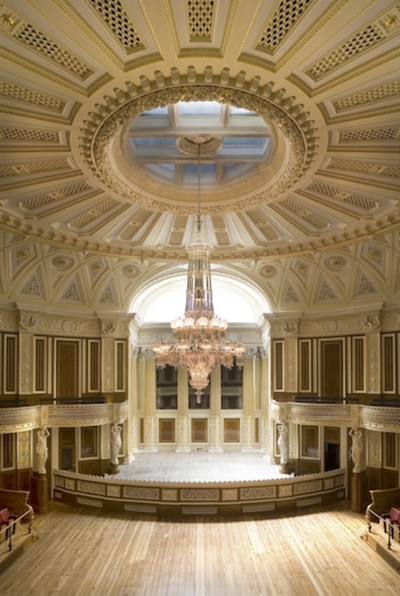 Lovers Uncrossed
In July 2014, the elegant Concert Room of St George's Hall in Liverpool was the setting for the European Opera Centre's production of Mozart's Così fan tutte. Conducted by Laurent Pillot and directed by Bernard Rozet, a cast of six young professional singers, selected from over five hundred applicants, was accompanied by the Royal Liverpool Philharmonic Orchestra.
A new version of the opera based on the research of Ian Woodfield was given. As originally constructed, the plot tests the fidelity of two young women. Their partners, heavily disguised, attempt to win over each other's lover. With the assistance of some of Mozart's most gloriously seductive music, success is a foregone conclusion. But the cavalier abandonment of the newly aroused passions when the original couples have to be reunited at the end has always struck audiences as emotionally unsatisfying.
Intriguing hints in Mozart's autograph suggest that an alternative was considered with each man seducing his own woman. The Liverpool production investigates how this might have worked. There is embarrassment all round when the deception is revealed, but the original pairings have never in fact been put asunder.