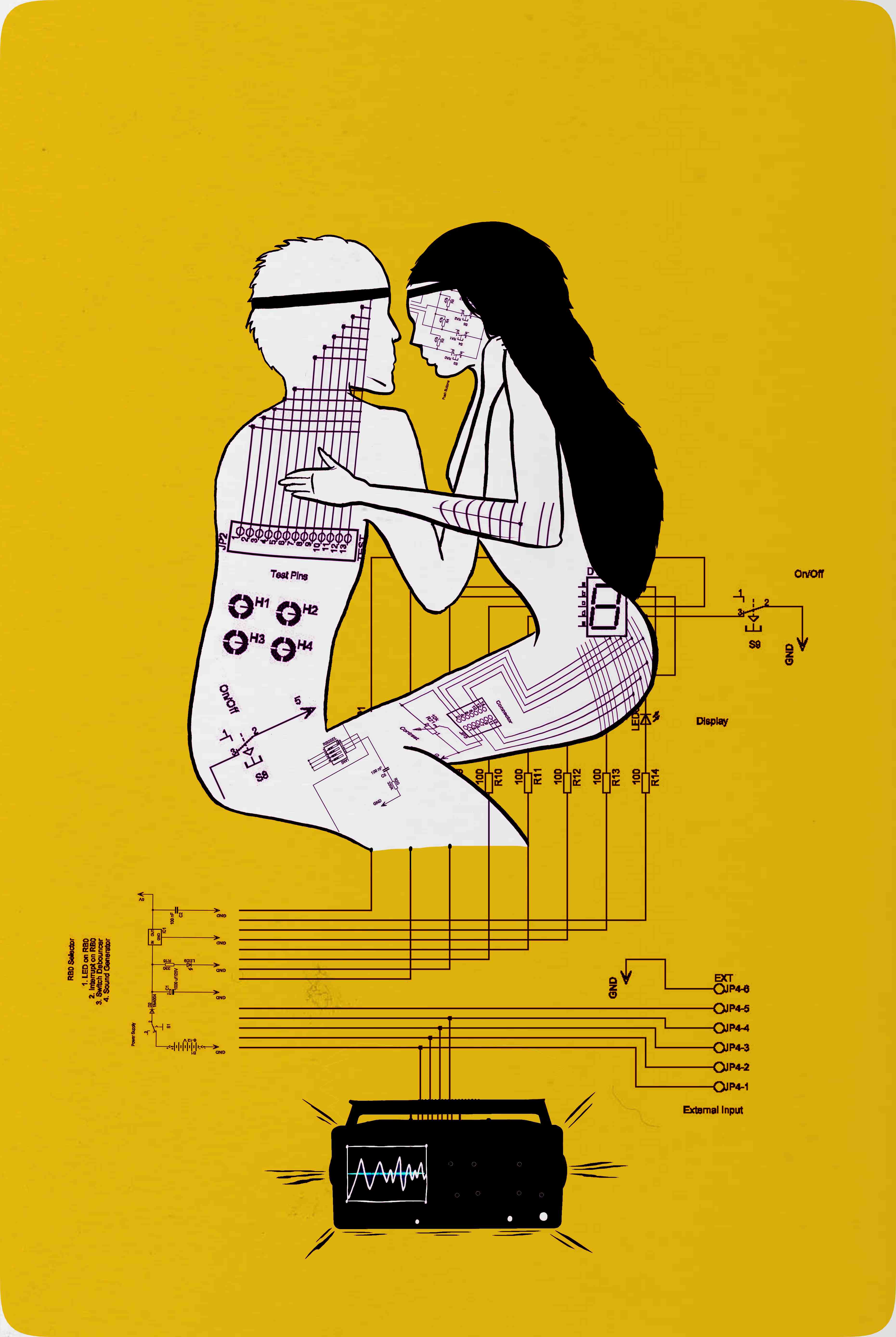 Mapping Biosignals in Music
Professor Eric Lyon, Professor Ben Knapp (Virginia Tech) and Dr Gascia Ouzounian (Queen's) have co-authored an article on compositional and performance mapping for the latest issue of Computer Music Journal. The article stems from their work as the Biomuse Trio, an ensemble they formed at SARC in 2008 to investigate how human physiological signals can be mapped in music.
In 2009 the Biomuse Trio premiered Lyon's 'Trio for Violin, Biosensors and Computer' following a residency at STEIM in Amsterdam. They have since presented their work in such venues as Issue Project Room and Diapason Gallery (NYC), Science Gallery Dublin, BEAM Festial (London) and Green Man Festival (Wales). Between 2010-12 the Biomuse Trio and media artist R. Luke DuBois developed a large-scale multimedia composition, Music for Sleeping & Waking Minds, in which four sleeping performers create a multichannel sound environment and live visual projections through their brainwave activity over the course of one night. Audiences are invited to spend the night in this environment, and can experience the work in different states of alertness including sleeping and dreaming. The poster for this project, by Belfast-based artist Stephen Maurice Graham, is pictured here.
The article in Computer Music Journal examines issues of mapping in Digital Musical Instruments, specifically in the context of Lyon's 'Trio for Violin, Biosensors and Computer'. Through descriptions of the development of the piece, development of the hardware/software interface, lessons learned through rehearsal, and self-reporting by the participants, the rich musical possibilities and technical challenges of the integration of DMIs into computer chamber music are demonstrated.
For more information on the Biomuse Trio, please see 'The Biomuse Trio in Conversation'.