Highest number of graduates to date at CQC virtual graduation
The China Medical University – The Queen's University of Belfast Joint College (CQC) in Shenyang has celebrated its graduating class of 2021.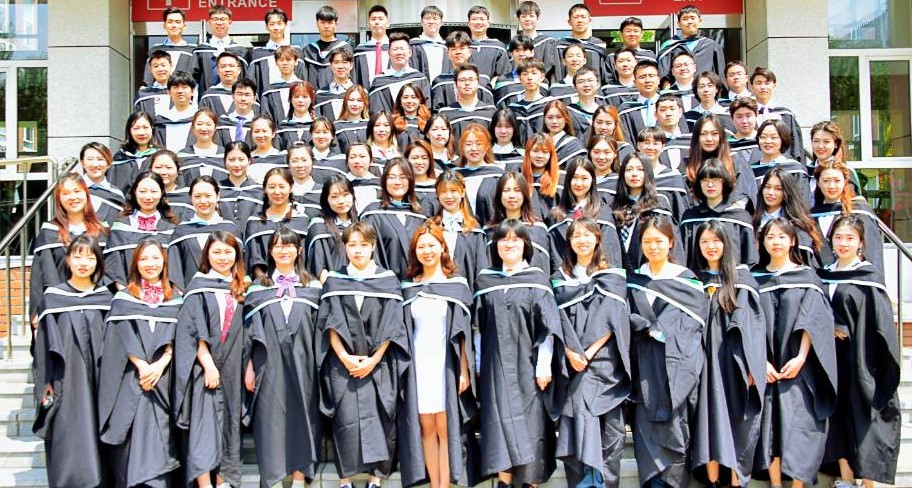 This year, Queen's University awarded 89 CQC graduates with Bachelor of Science Honours degrees in Pharmaceutical Sciences or Pharmaceutical Biotechnology during a virtual graduation celebration on Thursday afternoon (24 June).
Students of the Joint College were also conferred Bachelor degrees from China Medical University (CMU) during a ceremony at CMU in Shenyang earlier in the day. Some of the new graduates have already secured jobs in the pharmaceutical industry in China while others are set to undertake postgraduate study at Queen's and other world-leading institutions.
Established in 2014, the Joint College is a partnership between Queen's University and China Medical University, one of China's leading medical universities. Queen's has 15 subjects in the top 200 in the world, with its School of Pharmacy ranked in the world's top 80. The University is also ranked in the top 140 in the world for graduate prospects and 21st in the world for international outlook.
Queen's has a long-standing relationship with China and has been developing strategic partnerships in country for over two decades, while Belfast and Shenyang are celebrating five years as Sister Cities this year, with many trade and business links and cultural and educational exchanges formed. The relationship is supported by the Northern Ireland Bureau in China, a diplomatic office within the British Embassy, and representing the devolved government of the Northern Ireland Executive.
CQC provides students with an internationally recognised education, which supports future careers in the growing pharmaceutical and healthcare sector in China and the Joint College continues to grow both its staff, students and courses. In the most recent academic year there was a total of 431 students enrolled at CQC.
During their four-year degree courses, which are delivered in English, the Pharmaceutical Sciences and Pharmaceutical Biotechnology students studied the design, evaluation, production and testing of pharmaceutical products and had the opportunity to take part in a number of activities, including industrial visits.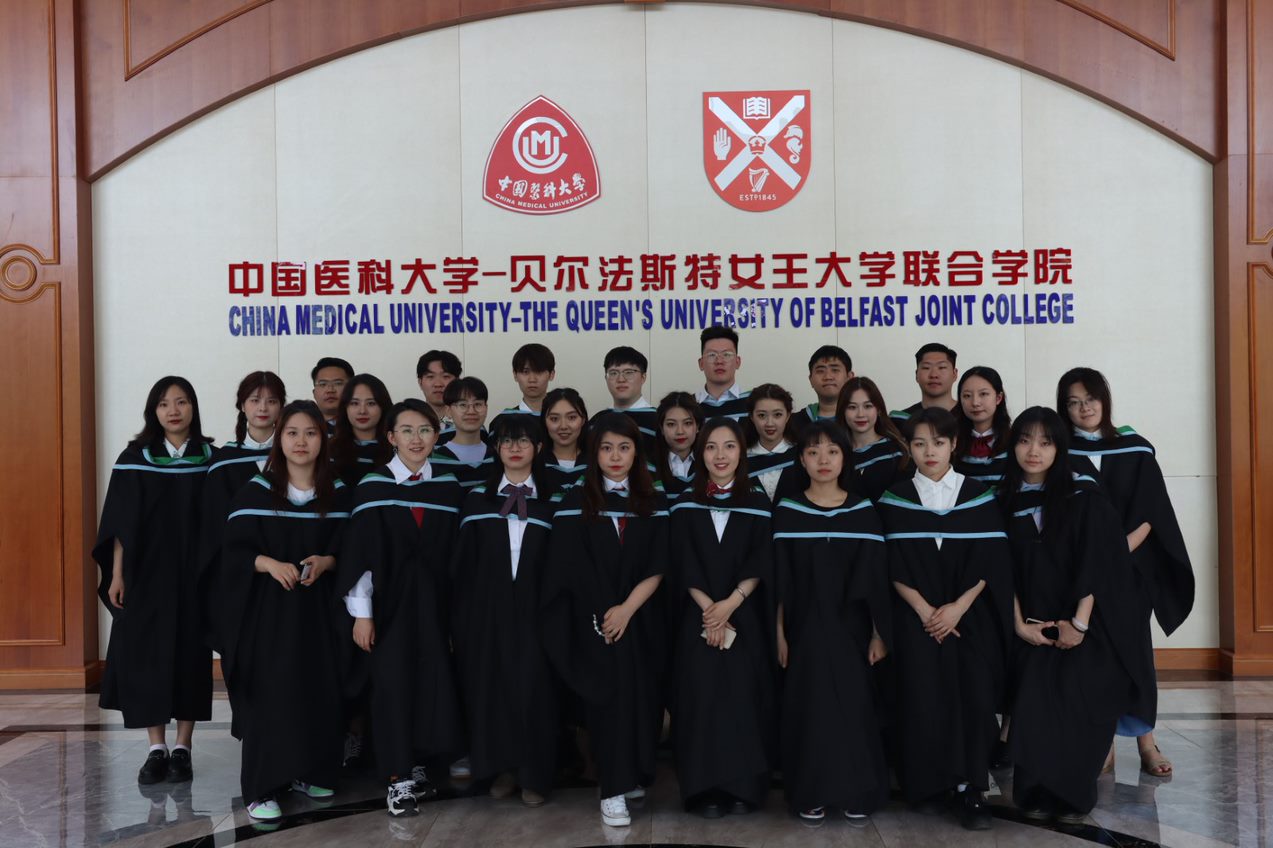 During the Queen's virtual ceremony the new graduates were addressed by the President and Vice-Chancellor, Vice-President and other senior academic staff from Queen's and CMU as well as Madame Zhang Meifang, Consul General at the Chinese Consulate in Belfast; Ms Kiera Lloyd, Director of the Northern Ireland Bureau in China and Councillor Kate Nicholl, Lord Mayor of Belfast.
President and Vice-Chancellor of Queen's University Belfast, Professor Ian Greer said: "CQC represents the largest and most significant partnership between Queen's and a leading Chinese university.
"We are extremely proud of our partnership with China Medical University and pleased to be holding our fourth Queen's Graduation Event for CQC students with the Class of 2021 which has the
highest number of graduates to date. We congratulate them on the incredible resilience they have shown amid the challenges of the pandemic.
"At Queen's we are committed to working in partnership to create and deliver high quality courses to allow excellent global employment prospects for graduates."
Vice-President of China Medical University, Professor Ying Liu said: "On behalf of CMU, I extend my heartfelt congratulations to the Class of 2021 whose students have honed their perseverance and strengthened their courage to overcome difficulties during the COVID-19 epidemic.
"The Queen's University of Belfast Joint College has enabled them to gain the best professional knowledge, master practical skills, broaden their international perspective and improve their overall personal abilities.
"My hope is that all of our graduates become outstanding representatives of CQC and outstanding alumni of the two universities, and inheritors of the vision of 'International Perspective, Innovative Development'."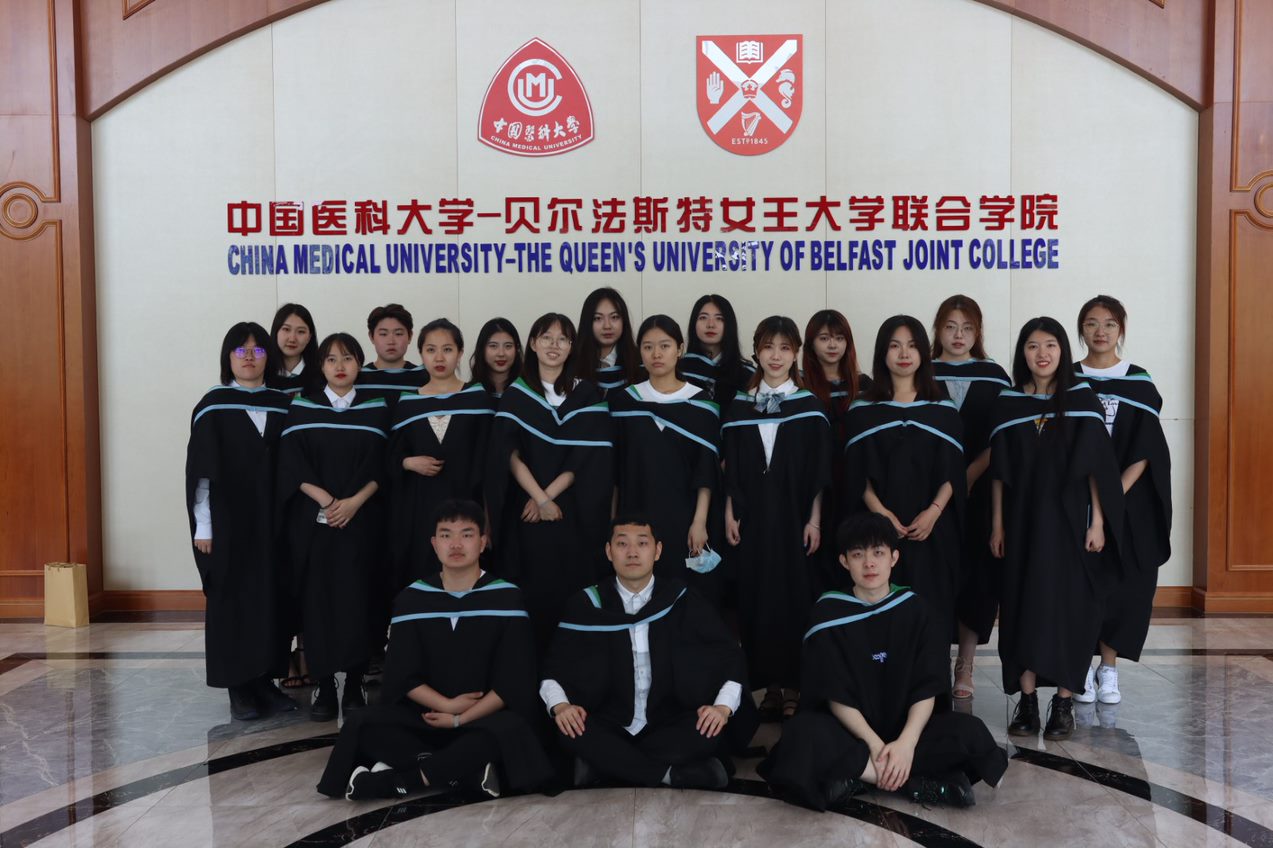 Professor David Jones said: "We are so proud of our students graduating from CQC. In these unprecedented times, their achievements are even more remarkable given the exceptional circumstances which they have faced.
"They join the talented and high achieving academy of Queen's alumni who continue to shape the world in which we live."
Vice-Dean of CQC, Professor Gavin Andrews, also extended his congratulations to the latest cohort of CQC graduates and added:
"CQC is an important strategic partnership for our two institutions and allows our graduates to be gain a world class pharmaceutical sciences education and to develop greater social and cultural awareness. In today's complex and ambiguous global environment, this mix of technical skills and ability to work across nations is a distinguishing feature of our graduates
"I offer my congratulations to all of our students and I encourage them to use their knowledge and skills to pursue greater goals in the fight against global health challenges. More, now than ever, we need our graduates to use their ambition and scientific understanding to tackle diseases that have the potential to derail modern society."


Full coverage of the CQC Summer Graduation 2021 event can be viewed on YouTube and also on Weibo.



Media
Queen's University Belfast Communications Office comms.office@qub.ac.uk