Chinese Pharmaceutical Conference 2021
Dr Min Zhao was invited to speak at the 14th Chinese Pharmaceutical Conference 2021 in Shenyang (held virtually due to the COVID-19 pandemic) between 11 - 12 December 2021.
Dr Zhao delivered a talk on "The Application of Solid Microwave Absorbers in Microwave-induced in situ Amorphization" in "Industrial Pharmaceutics 2" Forum (see conference agenda below), attended online by over 2600 participants.
Microwave-induced in situ amorphization is a promising and novel formulation technology for tackling the persistent stability issue of amorphous solid dispersions (ASDs). It has been one of Dr Zhao's research interests (https://pure.qub.ac.uk/en/persons/min-zhao) and opportunities are currently open to PhD candidates in this field. To date, Dr Zhao has been supervising two CSC-QUB funded PhD students in this field, with a view to further investigating and extending the pharmaceutical applications of microwave-induced in situ amorphization.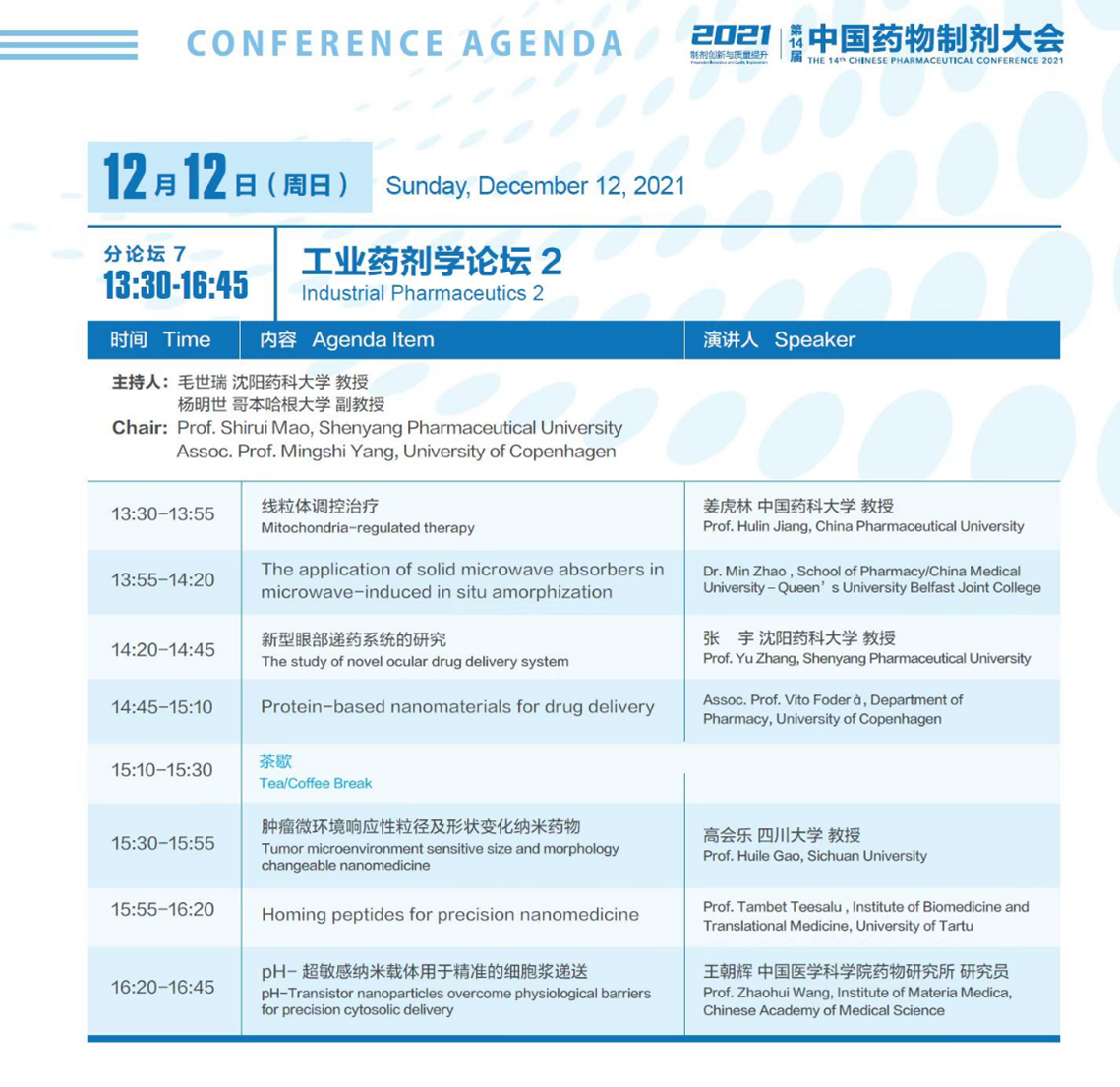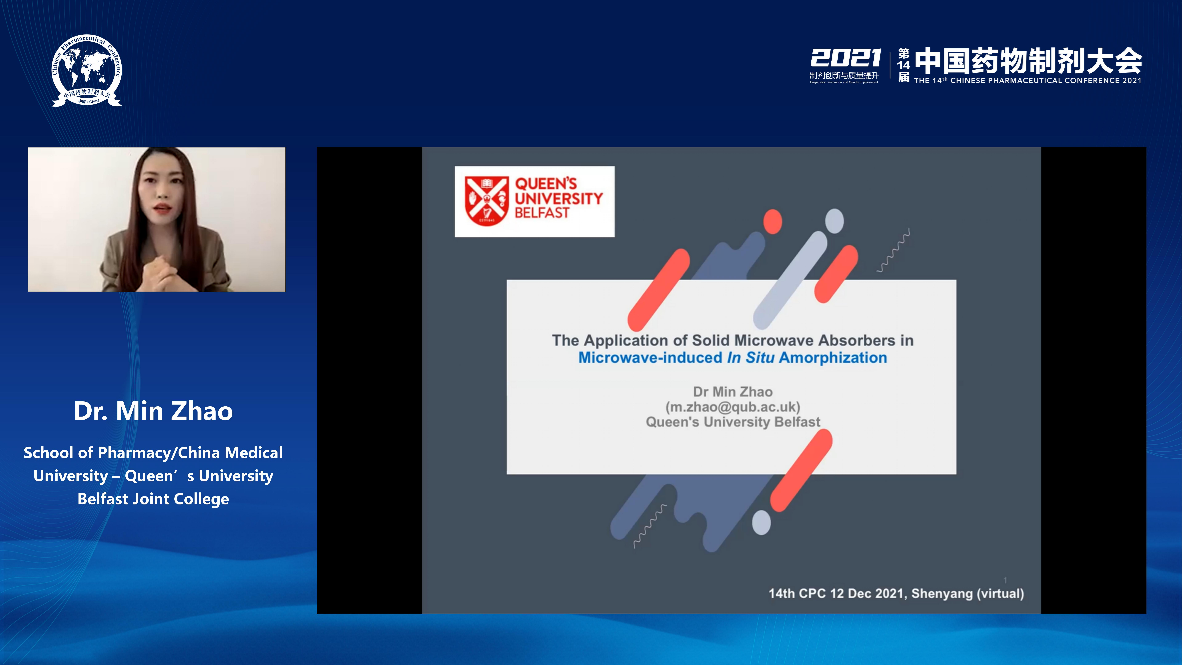 Dr Min Zhao delivering the research talk online on 12 December 2021