Introducing new Academic Staff to CQC
We welcome Dr Shu Li and Dr Sheiliza Carmalli to CQC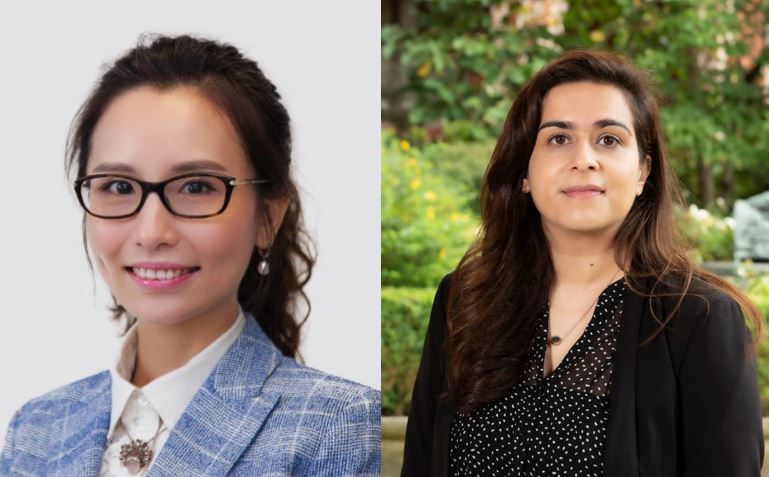 _______________________________________________________________________________________________



Dr Shu Li, CQC Senior Lecturer in Pharmaceutical Science: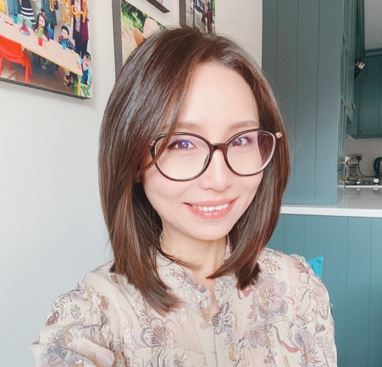 Dr Shu Li joined CQC as Senior Lecturer in Pharmaceutical Science in May. Prior to taking up the post in CQC, Shu was Lecturer in Pharmaceutics at School of Pharmacy, Queen's University Belfast.


Shu was trained as an engineer with a BEng (Chemical Engineering and Technology) from Beijing Institute of Technology (Jul 2006). She came to Queen's for her MSc (Processing Engineering) and completed the degree with Distinction (May 2008). Shu then joined Sigmoid Pharma Ltd as a Formulation Scientist, where she was funded to study a PGDM in Management Practice at the Smurfit Graduate Business School at University College Dublin (Sept 2009). In Feb 2014, Shu earned her PhD (Pharmaceutics) from Queen's University Belfast.

Shu's research interest covers the development of novel pharmaceutical dosage forms and drug-eluting medical devices via innovative manufacturing. She specialises particularly in the use of continuous manufacturing techniques, such as hot-melt extrusion, multilayer co-extrusion to enhance the bioavailability of poorly absorbed drugs in order to increase their clinical efficacy. Formulation strategies typically applied in her established research include the design and preparation of amorphous solid dispersions and novel multi-component pharmaceutical materials (pharmaceutical cocrystals, eutectic mixtures, therapeutic deep-eutectic solvents/systems and, therapeutic ionic liquids).


Shu's main funding to date has been within collaborative projects including cross-national collaborations jointly funded by Science Foundation Ireland, Department for the Economy and, NSF. She also has consolidated links with the pharma, medical device and animal healthcare industries through her role as co-investigator in Northern Ireland regional grants (Invest NI), medical device industry projects (Merit Medical, Galway) and KTP projects (Devenish Nutrition, Belfast).


Shu has published widely in high impact pharmaceutical journals including Molecular Pharmaceutics, International Journal of Pharmaceutics, Pharmaceutical Research, AAPS PharmSciTech, Journal of Pharmaceutical Sciences, Journal of Pharmacy and Pharmacology, etc., with original research articles that are considered REF returnable at international level. Recently, she has also published in Food and Nutrition Research, in an attempt to expand the recognised excellence and reputation of her specialism into the field of nutraceuticals.

Find out more about Shu here.

Contact Shu here (s.li@qub.ac.uk).


_______________________________________________________________________________________________



Dr Sheiliza Carmali, CQC Lecturer: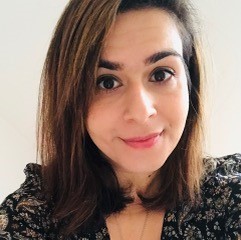 Dr Sheiliza Carmali joined CQC as Lecturer in June.

Dr. Carmali began her scientific career by earning her BSc in Organic Chemistry from the Faculty of Sciences and Technology (FCT-UNL, Portugal) in 2008. Sheiliza obtained her MSc in Drug Delivery from the School of Pharmacy, University of London in 2009 where she developed fast-dissolved oral films for paediatrics. In 2015, Sheiliza received her PhD in Chemistry from the School of Pharmacy, University College of London jointly with PolyTherics (now Abzena) where she studied the design of architecturally diverse, site-specific polymeric reagents for use in protein therapeutics. Sheiliza then moved to Carnegie Mellon University (USA) as a postdoctoral researcher with Professors Alan Russell and Krzysztof Matyjaszewski where she used both experimental and computational tools to synthesize novel, functional enzyme-polymer constructs. While at Carnegie Mellon, Sheiliza also held the position of Visiting Assistant Professor at the department of Chemistry for 2 years. In 2018, Sheiliza joined Aarhus University, Denmark where she was awarded the prestigious Lundbeck Foundation independent postdoctoral research grant to develop artificial, synthetic receptors based on antibody-drug targeting strategies for cell engineering.


Sheiliza will work at the interface of chemistry, biology and material science to make new materials for biomedical applications. Sheiliza is particularly interested in combining protein and polymer science to help develop the next generation of biotherapeutics. Further to research, Sheiliza also teaches in the Pharmaceutical Sciences and Pharmaceutical Biotechnology pathways at CQC and is currently the module coordinator for PMC2021 Principles of Drug Action and PMC3029 Microbial Biotechnology. Sheiliza is also the CQC Summer School Coordinator.

Find out more about Shieliza here.

Contact Shieliza here (s.carmali@qub.ac.uk).