Queen's BSc Level 1 Welcome Week for CQC Students
Welcome to the new academic year at CQC.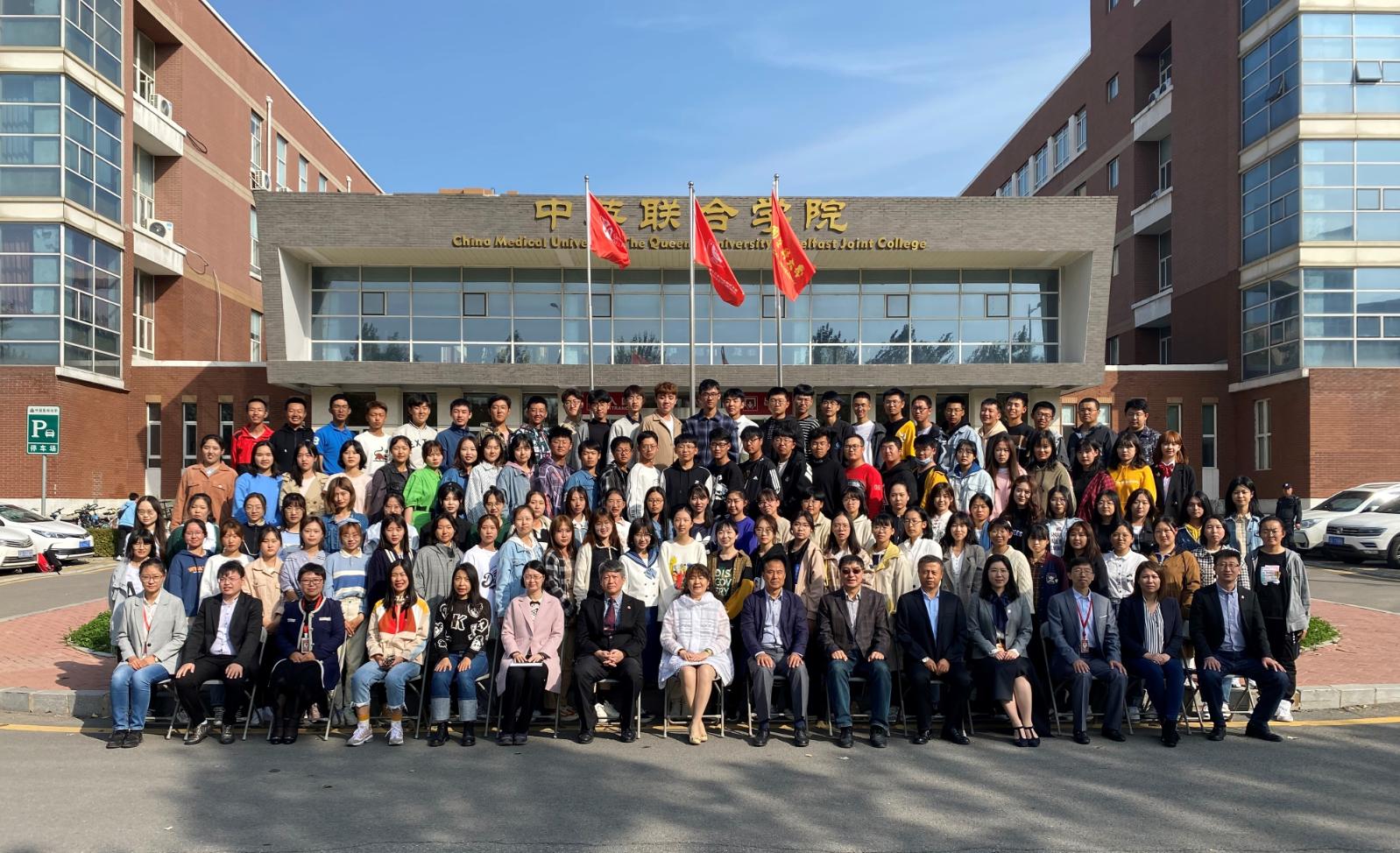 The new academic year commenced at China Medical University - Queen's University Belfast Joint College (CQC) on 23 August 2021 with a week of induction events for Queen's BSc Level 1 students. This year, a total of 105 students progressed from CQC Foundation Year to the Queen's BSc degree programme. These ambitious students have now commenced their Queen's degree programme in either Pharmaceutical Sciences or Pharmaceutical Biotechnology, and are also working towards their Bachelor degree from China Medical University.
Senior Queen's staff members, Professor Gavin Andrews (CQC Vice Dean) and Dr Maurice Hall (Director of Education) greeted the students in a virtual welcome address, delivered via Microsoft Teams. Later in the week, Level 1 students were invited to attend various introductory talks from the Queen's Wellbeing team, Personal Tutors, Advisors of Studies and Peer Mentors where students had the opportunity to meet and engage with one another in smaller group settings through facilitation of breakout rooms.
Before commencing their studies, the students attended presentations on the importance of health and safety within laboratories as well as information on the wide range of support available to them, including support from our dedicated CQC English Language teachers, as well as support services and activities available through Queen's Students' Union.
Our staff at Queen's would again like to welcome back all CQC students and we wish each student every success in their academic studies this year.