Setting COMFORT O Score Targets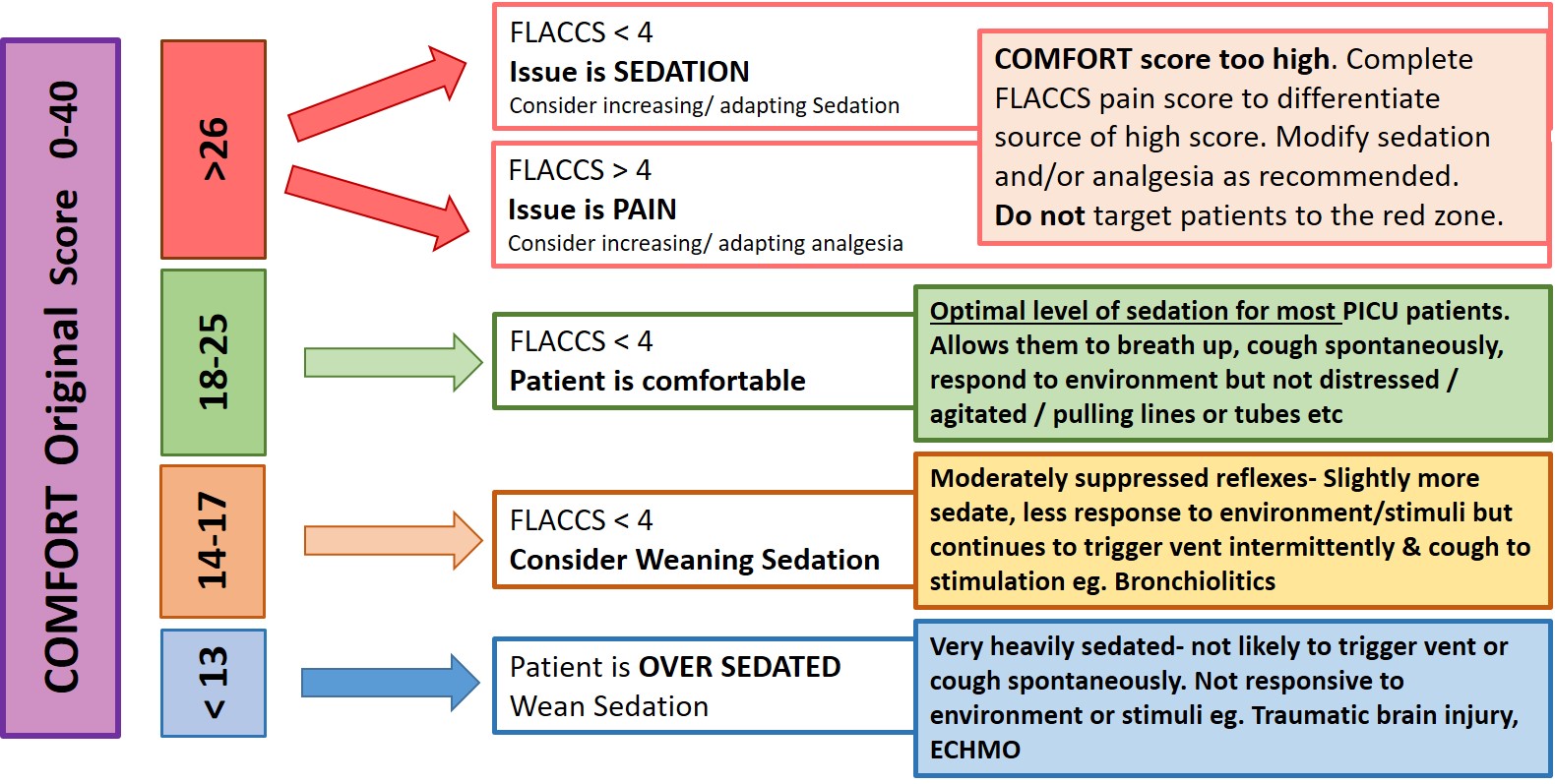 A key aspect of the SANDWICH QI Bundle is setting patient specific COMFORT targets to optimise sedation for each patient on an individual basis.
You may set targets in colour coded zones or specific numbers. Each of the colour zones correllates to a different level of sedation and thus comfort for the patient.
Once a target is set for a patient the bedside team must titrate sedation to achieve the desired level of sedation most appropriate to the patients' condition.
Please click on the drop down sections below to get an explanation of each of the COMFORT O score target zones and what to do to achieve them.
The Wellcome-Wolfson Institute for Experimental Medicine
School of Medicine, Dentistry and Biomedical Sciences
Queen's University Belfast
97 Lisburn Road
Belfast
BT9 7BL
Tel: (+44) 028 9097 1643
Web: http://www.qub.ac.uk/sites/sandwich