Frequently Asked Questions
MOSAICC Study Home page
If you have any questions or want more information about the study, please get in touch with the research team by email: mosaicc@abdn.ac.uk or mosaicc@qub.ac.uk. We will get back to you as soon as possible.
What does MOSAICC stand for?
MOSAICC is an acronym for MyelOproliferative neoplasmS: An In-depth Case-Control. This study name represents the disease name and also the study design. The MOSAICC study is a UK & Ireland wide study led by Professor Lesley Anderson, University of Aberdeen, Scotland.
What is the purpose of the MOSAICC study?
This study aims to identify what causes MPNs and assess patients' quality of life. To do this, we would like to gather some information and biological samples (blood, saliva, and/or toenail) from MPN patients (cases) along with a friend or non-blood relative (of similar age and sex) who does not have the disease. By comparing information from the case and the other person (control), we can learn a lot about myeloproliferative neoplasms.
What are myeloproliferative neoplasms (MPNs)?
Myeloproliferative neoplasms (MPNs) are diseases that affect how blood cells are produced in our bodies. Myloid cells in the bone marrow makes too much of one or more types of blood cells (red blood cells, white blood cells and/or platelets) and these additional cells alter the thickness of the blood. The most common types of MPNs are essential thrombocythemia (ET), polycythemia vera (PV) and myelofibrosis (MF). Sometimes people start with one type of MPN and it turns into another type over time. MPNs are classed by the World Health Organization as blood cancers because blood cells are produced by bone marrow in an uncontrolled way.
What do we know already about what causes MPNs?
Currently there are very few publications which have focused on the risk factors of MPNs. As MPNs are rare conditions and studies conducted to date have been small, it is very hard to conclude any causes. We hope to answer this question by the end of this study (currently, this is the most extensive study in the world investigating what cause MPNs).
Who can take part? MOSAICC Study?
If you are eligible for the study, your consultant will be in contact with you. Participants must be over 18 years, have had their MPN diagnosis confirmed within the previous 24 months, and be a registered patient with one of the NHS Trusts/boards involved in the study. Please note that the research team may not include everyone who meets the inclusion criteria as they can only enroll 40 participants from each of the hospitals.
Why are MPN patients who have been diagnosed more than 2 years ago excluded from taking part?
To help us identify the possible causes for MPNs, participants will be asked to recall information about previous jobs and their lifestyle. So that participants do not have to remember too far back, we are only including patients who have been recently diagnosed (within the last 24 months).
I want to participate, but I am not eligible; how can I show my support?
It is essential to show our support to one another, and everyone can contribute to this in various ways. You may consider running a fundraiser, arranging an awareness day, or you could donate to the study page to facilitate research on these rare conditions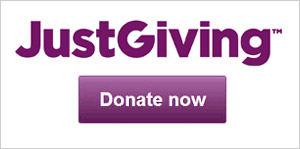 What does taking part in the MOSAICC study involve?
If you are invited to take part, this means you are eligible to participate. Participation is entirely voluntary, If you decide to take part in the MOSAICC study, you can consent to take part in all or only part of the study and you can withdraw from the study at any time.
Participants will be asked to provide us with information on their previous jobs and where they have lived. They will then be asked to complete a telephone interview which includes questions on lifestyle and their job history, they will also be asked to complete postal questionnaires with questions relating to quality of life. Finally participants will be asked to provide a blood sample, a saliva sample and some toe-nail clippings.
What will the blood sample, saliva sample and toe nail clippings be used for?
The data and biological samples collected will be stored confidentially and DNA/RNA extracted for the advancement of medical knowledge about myeloproliferative neoplasms. All biological samples and study data will be treated confidentially and it will not be possible for anyone to identify the participants from any of the information or reports produced from this study.
Do you have instructions on how to provide the saliva sample?
This Genefix Isohelix saliva DNA/RNA collection video will show you how to take the saliva sample. Once you have collected sample, please place the tube into the padded envelope provided to us and return to the university along with your toe-nail clippings and completed questionnaires.
I am receiving different treatment than someone I know with the same condition; I am worried about this, and I need to understand why we are being treated differently for the same condition?
Variation in treatment is expected; you don't have to worry about having different treatments. Your consultant will have considered your medical history, the stage of disease and your response to treatments. Your consultant will make an individual assessment and tailor the treatment to fit your condition best. If you have any questions or concerns regarding your treatment you should speak to your consultant.
Where will I find the results of this study?
The results of the study will be shared on this website. However research can take a long time. We hope to be able share some results with you in the Summer of 2024.