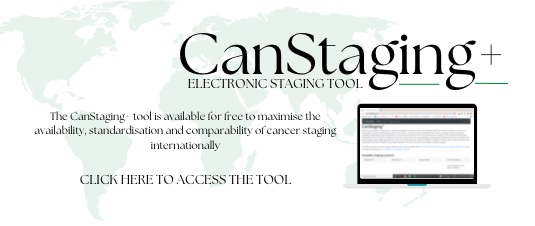 CanStaging was developed in collaboration with the International Agency for Research on Cancer (IARC) and the Union for International Cancer Control (UICC). In its current version it implements Version 7 of the UICC staging manual and is for non-profit use only.
The tool calculates TNM, Stage Group and other simplified and/or site-specific cancer staging classifications from the basic features of the patient's disease (e.g. tumour size or number of lymph nodes involved), entered by the user in a controlled fashion.
CanStaging can be accessed here.
Don't forget to follow us on Twitter @CanStaging to stay up to date with new releases of the tool!