Census 2021 is on Sunday 21 March 2021
The Census Engagement Team and the Department of Health are interested to encourage participation in the census to ensure it represents everyone
Information and links to information leaflets in different languages are available on the Census website. There will be further accessibility products added over the next couple of weeks including easy read pdfs for anyone with learning difficulties or literacy issues.
There is information for Community and Voluntary Groups and also a link to the Census Engagement Team if you would like to help
The impact of the Covid-19 lockdown on cancer diagnosis
25 June, 2020
During the last few weeks of March 2020 lockdown restrictions began to be put in place in Northern Ireland to help prevent the spread of the Covid-19 virus. Consequently some key cancer services, such as breast and bowel screening, were impacted, while many potential cancer patients did not come forward with symptoms due to concerns over the virus. Find out more click here
NICR Newsletter 2020
27 August, 2020
The N.Ireland Cancer Registry Newsletter 2020 is now available for download. The newsletter outlines all the research and achievements of the Cancer Registry during the previous year. Please ensure you have Adobe Reader installed before viewing the newsletter. If you would like to view the other Newsletters produced by the Cancer Registry please click here.
The N. Ireland Cancer Registry 2020/21 Business Plan
25 August, 2020
The most up-to-date N. Ireland Cancer Registry Business Plan 2020/21 is now available for download please click here.
2018 Cancer incidence, survival and prevalence data
2 April, 2020
Official Statistics on cancers diagnosed in Northern Ireland during 1993-2018 were published on 2nd April 2020 at 9:30am. This release provides details of the number of cancer cases diagnosed each year along with incidence rates and survival data for patients diagnosed from 1993 to 2018 for all cancers combined and for a wide range of cancer types.
These data can be accessed please click here
National Cancer Diagnosis Audit
17 January, 2020
The Northern Ireland Cancer Registry are taking part in the National Cancer Diagnosis Audit. Interested GP practices wishing to take part can contact Lisa Cohen for more information.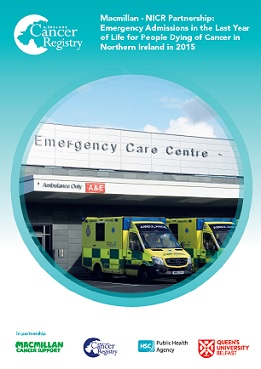 Macmillan & NICR Partnership End of Left Report 2015
8 August, 2019
The Northern Ireland Cancer Registry and Macmillan Cancer Support have worked together to product a report for Emergency Admission in the last year of Life for People Dying of Cancer in Northern Ireland in 2015. To download both the full report and summary report please click here.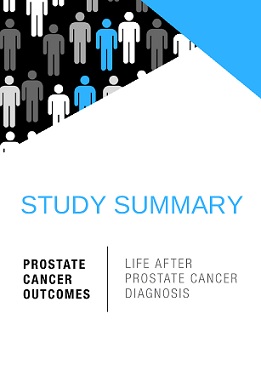 Life after Prostate Cancer Diagnosis
22 March, 2019
LAPCD launch takes place on Tuesday 26th March 2019 in the Upper Lecture Theatre of Clinical Science Block A. Please click this link to access the LAPCD Research page.

Northern Ireland Cancer Registry Peer Review
18 June, 2018
The Northern Ireland Cancer Registry recently had a Peer Review consisting of representation from European Network of Cancer Registries (ENCR), Queen's University Belfast, Public Health Agency and a Patient Represent from N.Ireland Cancer Network (NICaN) Patient Forum. Download the NICR 2018 Peer Review Report
Members of the Review Panel pictured above with Dr Anna Gavin and Dr Lesley Anderson from the Registry.
L-R; Prof Ken Mills, Chair NICR Steering Group; Dr Elizabeth Van Eycken, Director, Belgium Cancer Registry, (ENCR rep); Janine McCann, N.Ireland Cancer Network, Patient Forum; Dr David Morrison, Consultant in Public Health Medicine, Director Scottish Cancer Registry; Dr Anna Gavin, Director NICR; Dr Lesley Anderson, Acting Deputy Director NICR; Prof Donna Fitzsimmons, Head of Nursing and Midwifery, QUB Representative; Dr Louise Herron, PHA Representative.
2012 Breast Cancer Audit
12 February, 2016
The report "Monitoring care for female breast cancer patients in Northern Ireland diagnosed 2012 (with comparisons to 1996, 2001 and 2006)" is a comprehensive audit of breast cancer patients that reports on all aspects of cancer patients' care pathway including, referral and presentation, investigation, diagnosis, treatment & after-care. The audit is funded by Guidelines and Audit Implementation Network (GAIN). To download your copy follow this link.
Macmillan Cancer Support develops Local Cancer Intelligence Tool
10 March, 2016
Macmillan Cancer Support collaborated with the Northern Ireland Cancer Registry (NICR) to develop the Local Cancer Intelligence Tool, to help the people understand more about the changing cancer population. For more information about how to access the Local Cancer Intelligence Tool please click this link.