Armagh Tigers Charitable Trust ATCT to Support 2 Students in the Masters in Experimental Medicine
The Armagh Tigers Diabetes Research Scholarship will be presented for the first time for the academic year 2022 – 2023 to support students who have been accepted onto the MSc Experimental Medicine course.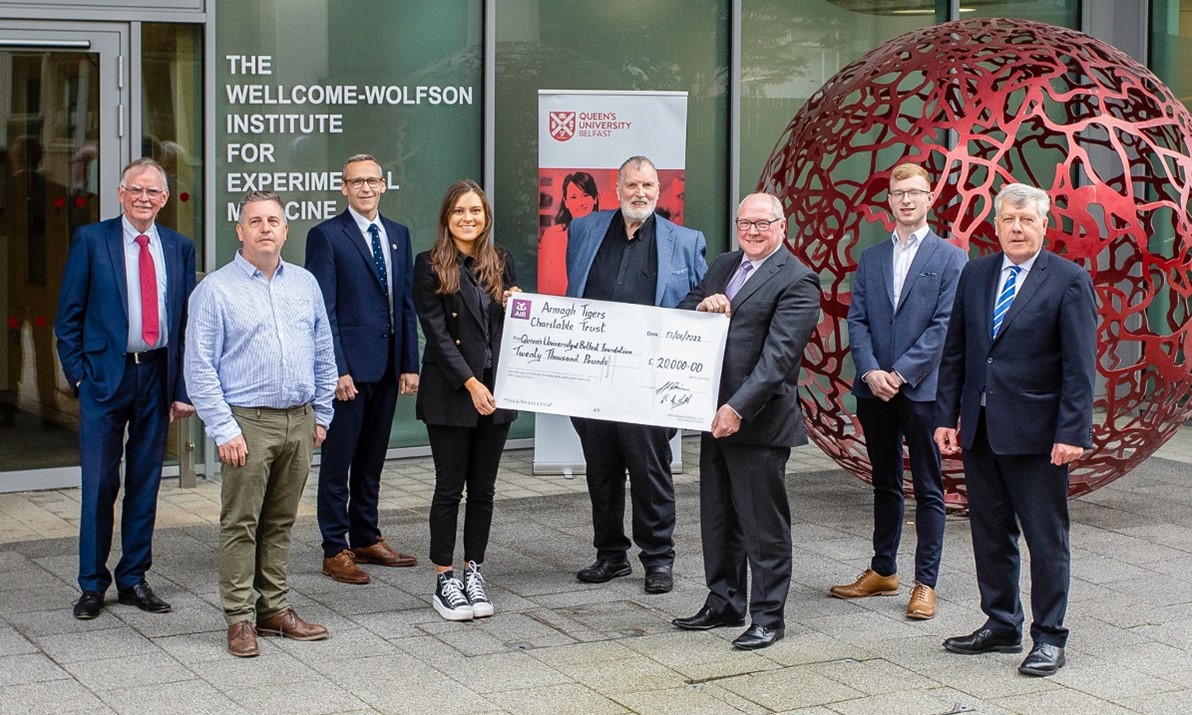 Students will receive support with their tuition fees and an additional bursary to go towards study materials and living expenses, while they undertake a diabetes-related project.
The Armagh Tigers Charitable Trust (ATCT) was set up in 2008 by a group of business leaders based in Armagh. The Trust has raised almost £800,000 for good causes to date and continues to raise money and allocate funds in aid of worthy causes.
The £20,000 ATCT Diabetes Research Scholarship helps the Trust achieve some of its main goals – to contribute towards the relief of sickness and preservation of health and also the relief of financial hardship through grants towards items, services and facilities.