Professor Pascale Cossart of Institut Pasteur Receives Barcroft 2020 Medal
The 2020 Barcroft medal was presented to Prof Pascale Cossart on 23rd March 2022, having been delayed by the COVID-19 pandemic.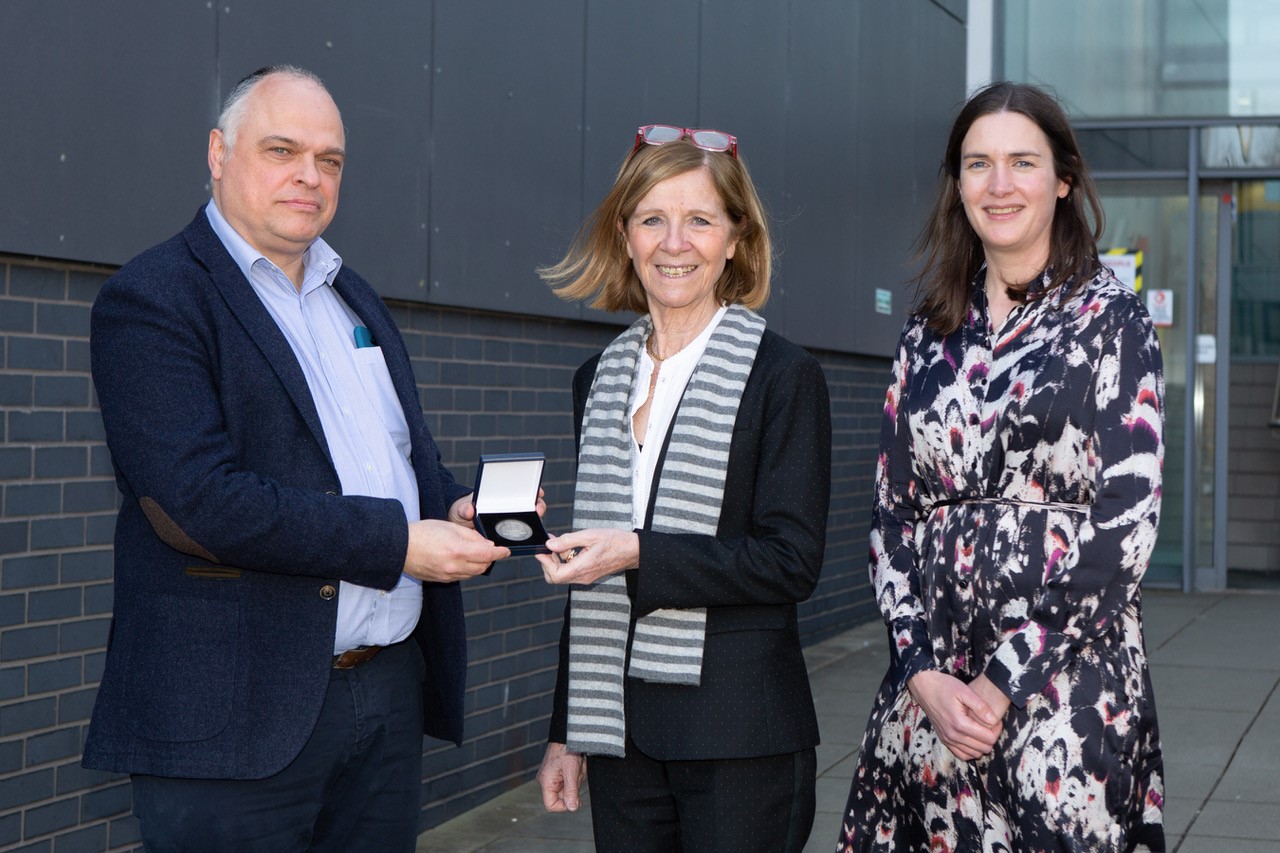 Prof Cossart was awarded the Barcroft medal in recognition of her pioneering work on cellular microbiology. She presented her award lecture on "The chance and the pleasure to promote a new discipline" and gave a wonderful overview of her major scientific contributions using the model organism Listeria monocytogenes. Her lecture was the first major in person school event in over two years and was very well attended. We look forward to hosting the 2022 Barcroft medal award lecture by Prof Sir Stephen O'Rahilly on November 2nd 2022.
Text by Dr Rebecca Coll of WWIEM, QUB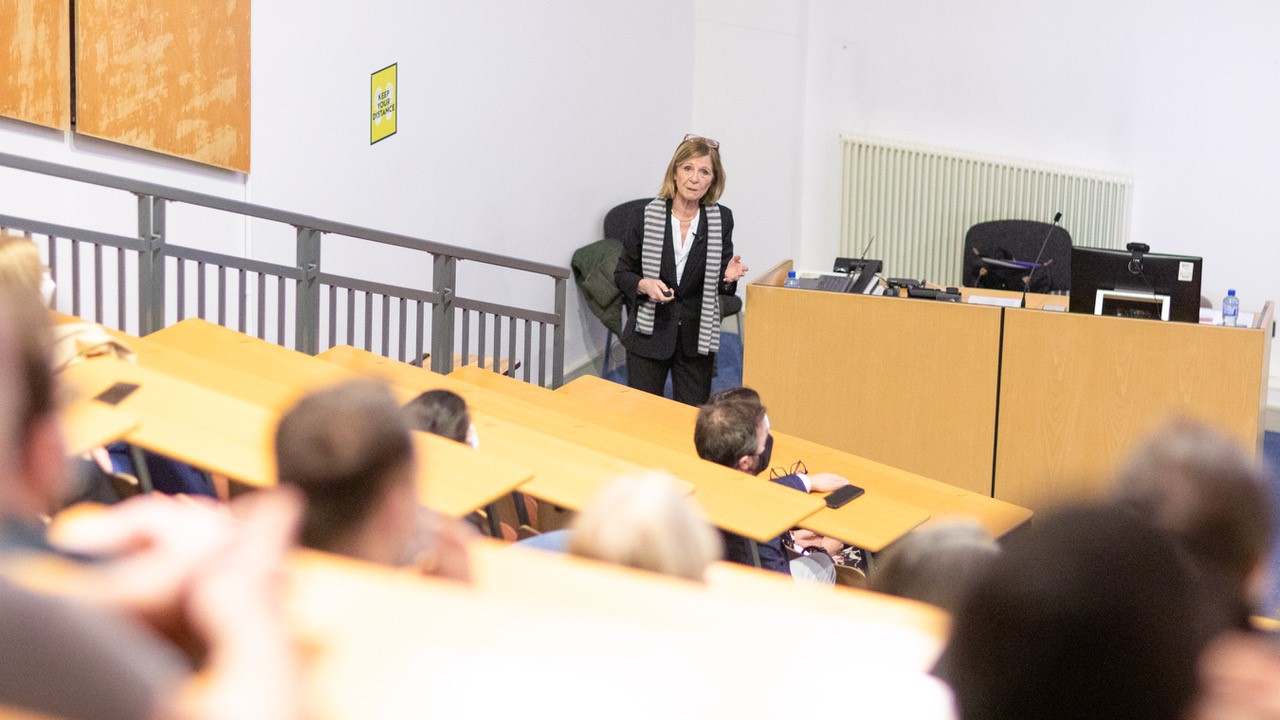 Above: Prof Cossart delivers the Barcroft 2020 lecture