High performance computing at Queen's plays vital role in discovering new variants of COVID-19
Staff skilled in using supercomputers at Queen's University Belfast are supporting top scientists to track the spread of COVID-19 and discover new variants which may help the virus to evade vaccines.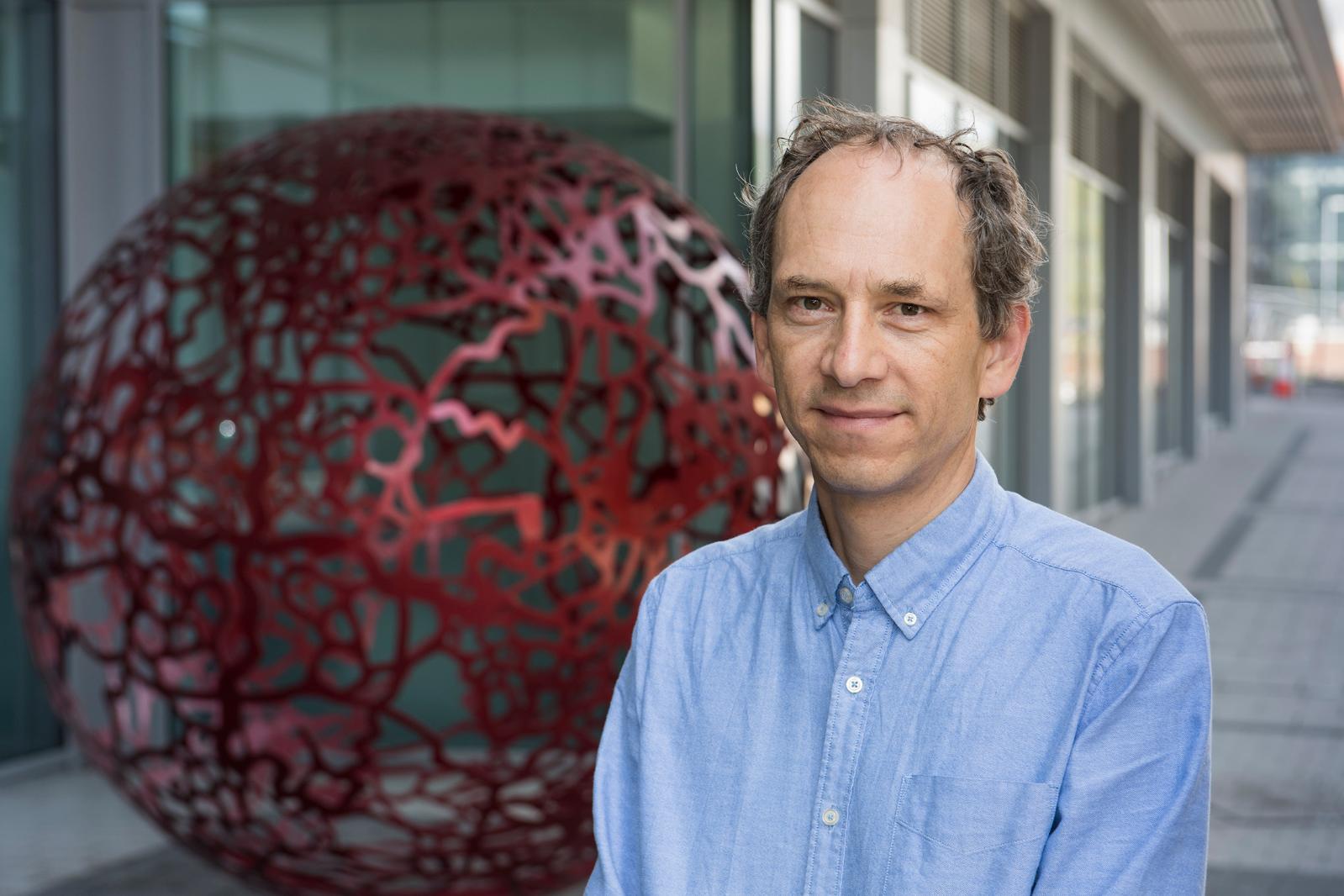 A high-performance computer, Kelvin-2, is helping teams from Queen's, working alongside staff at the Belfast Health and Social Care Trust (BHSCT) Regional Virus Laboratory, to analyse the virus genome sequences.
This information has been used to build a viral 'family tree', with branches comprising closely related viruses. Since March 2020 over 2,000 virus sequences have been processed by the supercomputer at Queen's, all derived from samples taken from people who tested positive for the virus from across Northern Ireland.
Many of the viruses have small differences between them, but groups that share the same sequence are said to be the same variant. The small numbers of the South African variant discovered recently in Northern Ireland were sequenced through this project. However, more than half of all virus sequences now being detected are the more transmissible Kent variant.
Detecting variants provides key information about transmission, which is used to make public health decisions. Queen's staff working on the project include those from the faculties of Medicine Health and Life Sciences and Engineering and Physical Sciences supported by IT staff skilled in using the high-performance computer, which was launched a year ago to address some of society's biggest challenges including healthcare.
The data from Northern Ireland feeds into a UK-wide project led by the COVID-19 Genomics UK (COG-UK) Consortium, which is working to sequence the whole genomes of SARS-CoV-2, the virus that causes COVID-19, from positive cases.
Dr David Simpson, Reader at the Wellcome-Wolfson Institute for Experimental Medicine, explained:
"Along with social distancing and vaccine development, genomic analysis of the virus has become a key part of the response to the COVID-19 pandemic.
"Based upon the variants or mutations carried by a virus isolated from a COVID-19 case we can determine to which lineage it belongs.
"This is how we confirmed the first cases of the Kent variant in Northern Ireland just before Christmas and more recently, the South African variant.
"The huge number of genome sequences available UK wide has helped track the spread and evolution of the virus. This provides invaluable information about local and international transmission, which has been used to guide public health policy. We will now be watching carefully for any variants which might help the virus to evade vaccines."
Samples from individuals who test positive are processed in the Queen's Genomics Core Technology Unit to read the virus sequences.
The data then streams to the supercomputer which can process and analyse a huge amount of information using specialised genomic software, as each genome contains more than 30,000 letters and hundreds are sequenced each week.
The finished virus genome sequences are sent to the CLIMB UK database, to which around 85 research institutes contribute information, where they are analysed by researchers and health authorities. The sequences are then uploaded to the GISAID repository which provides an accessible, publicly available interface to track the national and international spread of the virus.
Dr Vaughan Purnell, Northern Ireland High Performance Computing service manager at Queen's University, said:
"The Kelvin-2 supercomputer, expertly managed by our engineering staff, is playing a key role in the international fight against the pandemic.
"We work closely with the researchers to provide an easy access route to computer power, applications and storage of large datasets so that they can concentrate on the science behind beating the virus."