Queen's-led European Research Project Makes Huge Steps in Tackling Global Health Challenges
The European Commission has highlighted the significance of a multimillion pound research project, led by Queen's University Belfast, in tackling multidrug resistant infections.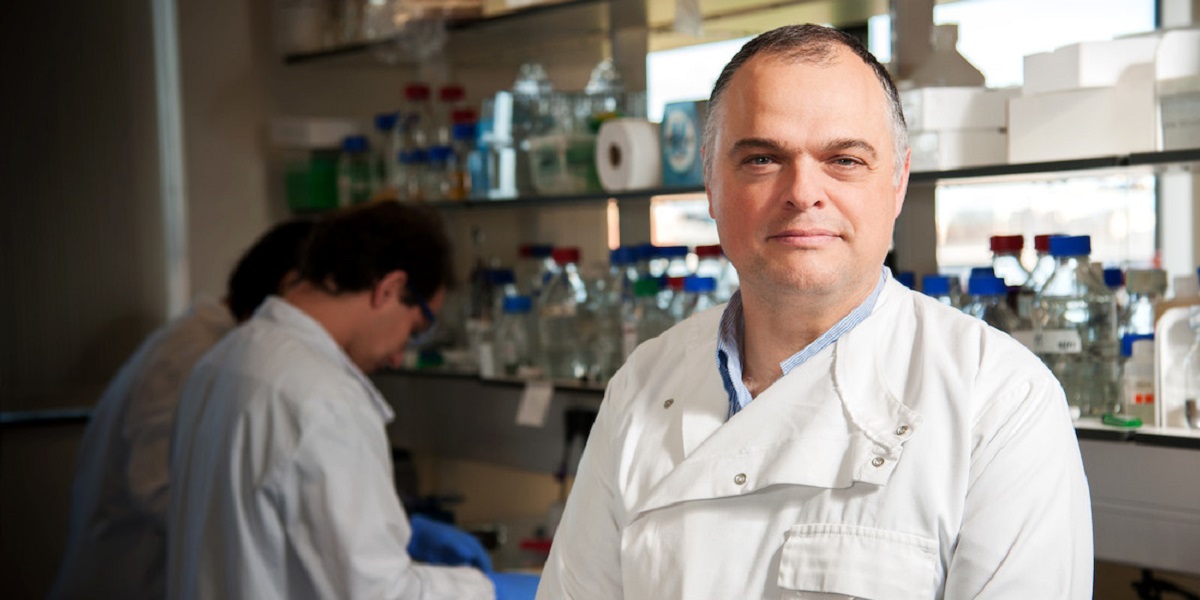 Antibiotic resistance is an urgent global health issue, killing hundreds of thousands annually, a figure expected to rise to over 10 million by 2050.
The lack of antimicrobials and antiviral therapies combined with the very few new drugs that have entered the market in the past number of years emphasise the need for novel effective therapies. In recognising the urgency to address this global threat, the European Commission provided €4 million in funding to Queen's to coordinate INBIONET (Infection Biology Training Network). INBIONET brings together leading scientists across Europe from a range of disciplines including microbiology, immunology, cellular biology and biochemistry to tackle infections in its whole complexity.
Professor Jose Bengoechea, Director of the Wellcome-Wolfson Institute for Experimental Medicine at Queen's and the project lead explains: "Antibiotic-resistance is fast becoming one of the major scientific and health issues of modern times. That is why consortia like the INBIONET are so important in bringing together researchers across Europe to bring their expertise to the table in tackling this global challenge."
Professor Andrew Bowie, Head of Immunology in the School of Biochemistry and Immunology, Trinity College Dublin said: "INBIONET was critical in developing a new network of scientists to examine host-pathogen interactions with a view to sharing different perspectives and hence developing new synergies. Already further grants have been leveraged based on INBIONET activity which will allow us to further exploit these synergies."
The project, which has now come to an end, has led to significant advances in understanding how different microbes evade our defences. The study found that a range of microbes (bacteria and viruses) that cause different infections share a common anti-immune strategy. Professor Bengoechea added: "We have discovered that various pathogens react the same way in trying to tackle crucial defence mechanisms of our body. This discovery suggests that potentially one drug counteracting this common anti-immune strategy could be used to treat different type of infections."
The research has also unveiled that proteins released to combat viruses known as interferons, play a significant role in fighting infections caused by bacteria. Interferons were used to treat an infection, Klebsiella pneumoniae, which was recently listed as an urgent threat to global health by the World Health Organisation. Professor Bengoechea said: "Without an alternative approach to treating anti-biotic resistant infections, we are faced with a potential epidemic. This research has discovered potentially a new therapeutics to treat Klebsiella infections, offering viable alternatives to treat viruses and infections that have high mortality rates.
"Through collaborative working we have made great strides in addressing a global health issue. We now hope to move quickly to clinical trial stage to do further tests on the discoveries made through this work. Many spin-off projects have been secured through this consortium too which will lead to further global medical advances in tackling infections."
Innovative testing models were developed through the INBIONET consortium including three-dimensional organoids that enable clinicians to assess how the immune system responds to bacteria known to cause gastric cancer. Other testing models include the development of an ex vivo lung infection model to investigate the killer infection, Klebsiella pneumoniae. These testing models give clinicians around the world the necessary tools to investigate much needed new therapeutics against these deadly infections.
The study was selected by the European Commission from several projects funded by the European Commission to exemplify the extraordinary impact this research has made in advancing our understanding of microbial strategies and its potential to shape the future treatments of infections.