Professor Sir Stephen O'Rahilly of the University of Cambridge Receives Barcroft 2022 Medal
The 2022 Barcroft Lecture and Medal was awarded to Professor Sir Stephen O'Rahilly in honour of his outstanding contributions to medical research.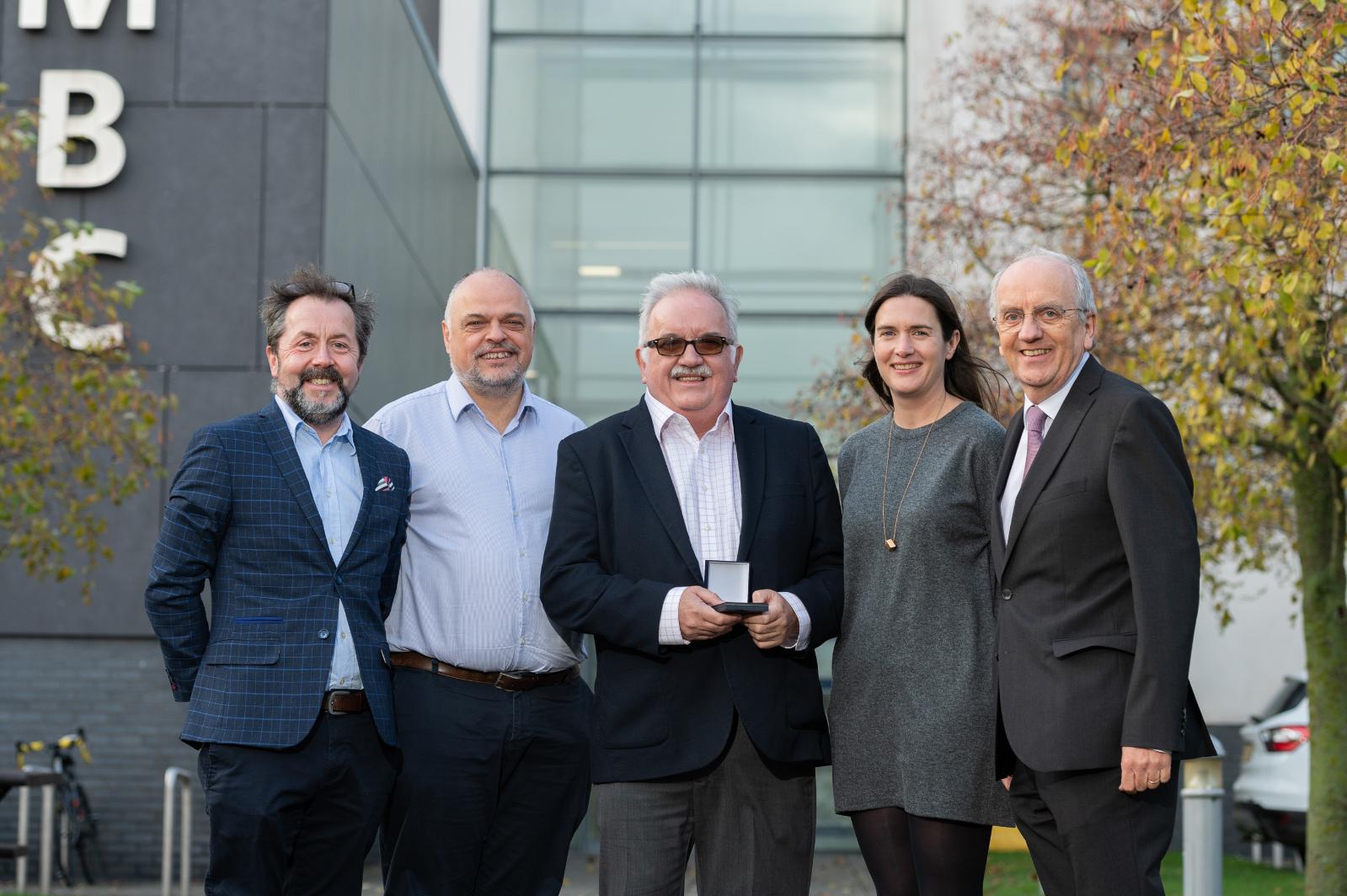 Professor O'Rahilly is the director of the Wellcome-MRC Institute of Metabolic Science at the University of Cambridge and is a world leading expert in the genetics and biochemistry of metabolic diseases. Professor O'Rahilly delivered his lecture on "Adventures in endocrinology, metabolism and behaviour" to a rapt audience in the MBC on Wednesday November 2nd and was presented with his Barcroft Medal by Professor Pascal McKeown.