WWIEM Postgraduate Student Symposia
Postgraduate Students in WWIEM held their annual symposia in April and May 2017. Each year organised their own symposium with guest speakers, trade stands from our leading suppliers and prizes for the best talks.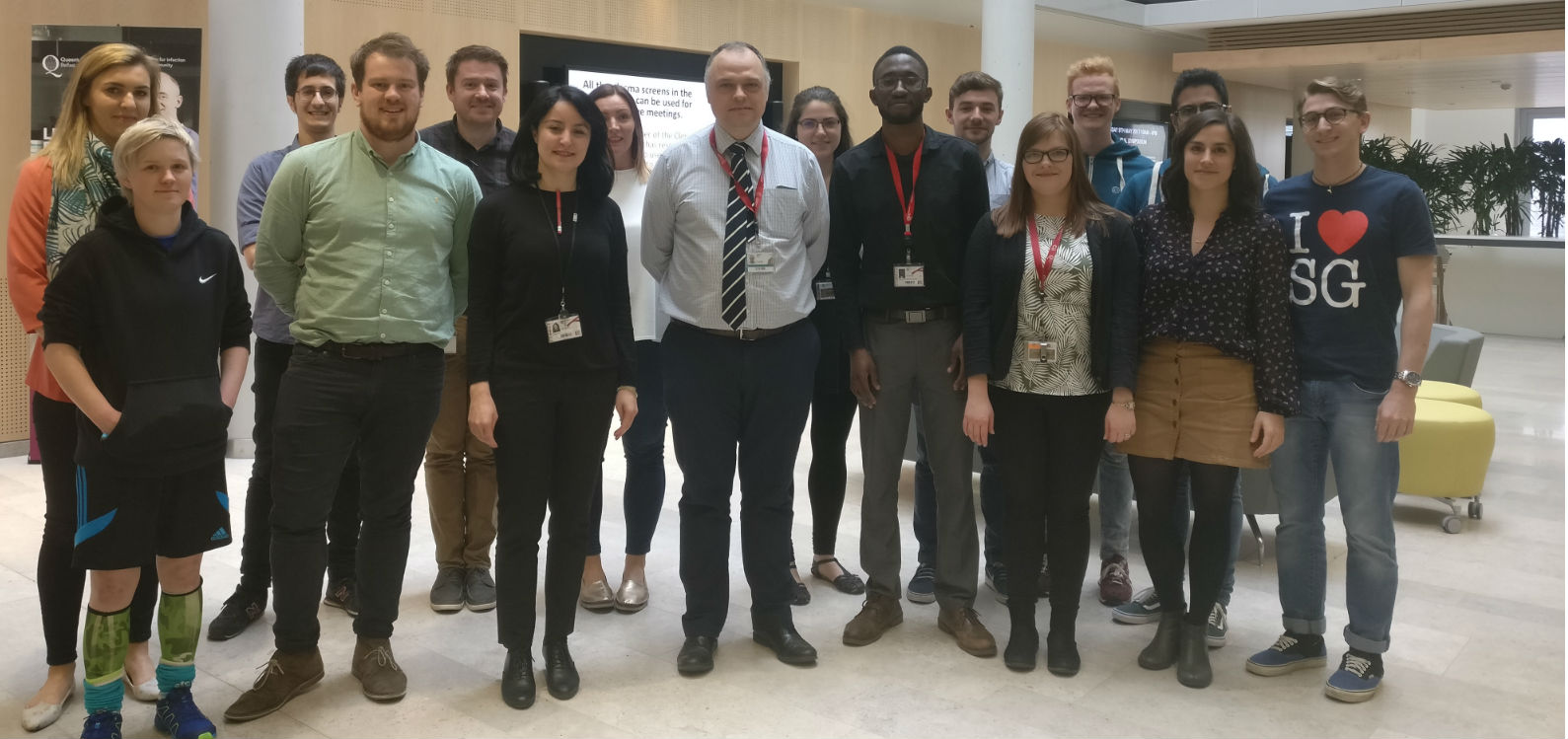 Top: Professor Jose Bengoechea, Director, Wellcome-Wolfson Institute for Experimental Medicine, with Third Year Postgraduate Students at their Symposium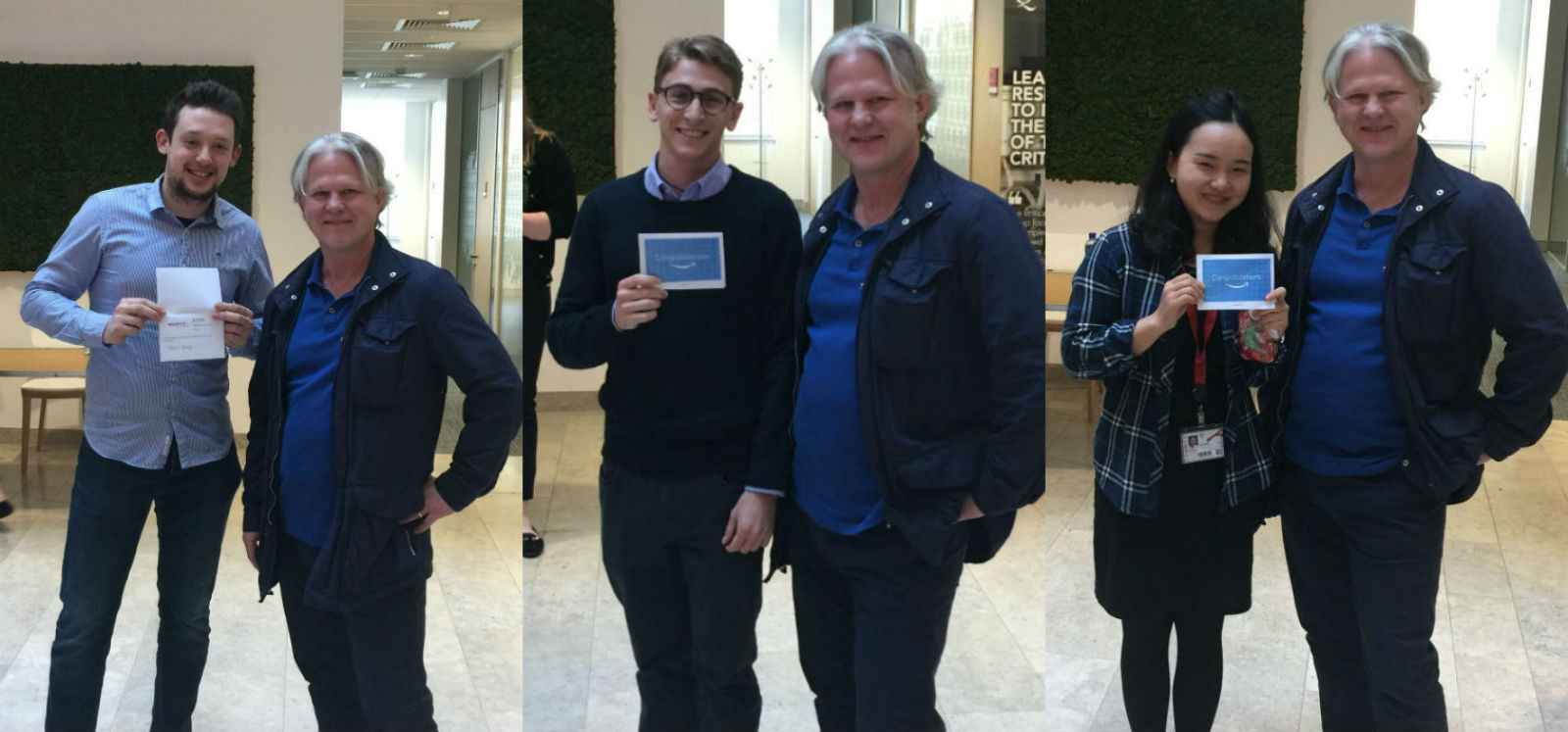 First Year Symposium prize winners for best talk: Daniel Storey (1st), Pietro Bertelli (2nd), Xian Du (3rd), pictured with Dr Paul Lavender, Kings College London.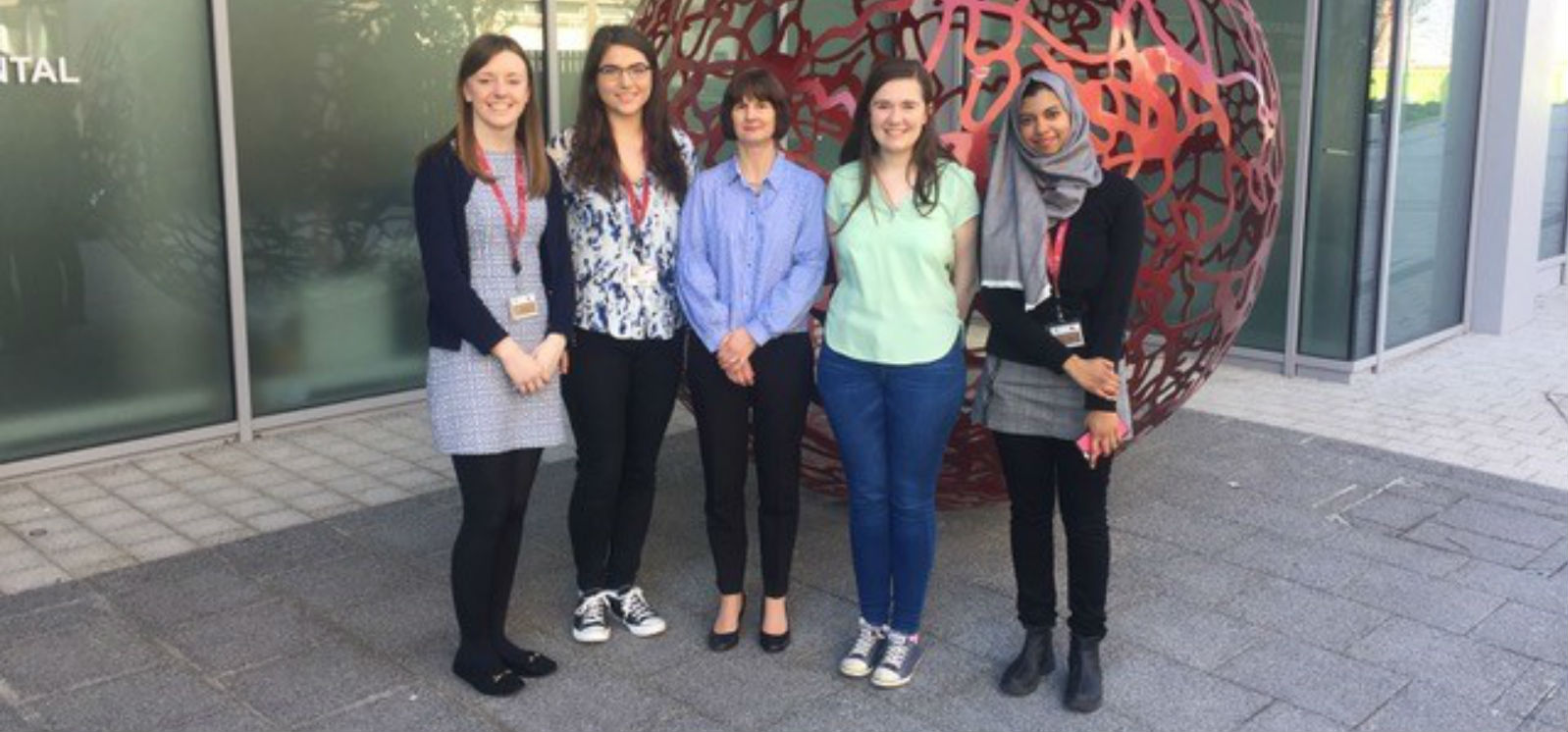 Second Year Symposium Organising Committee (Rachel Caines, Katherine Edwards, Caoife Dougan, Meiaad Khayat) with guest speaker Dr Heather Wilson, University of Aberdeen (centre)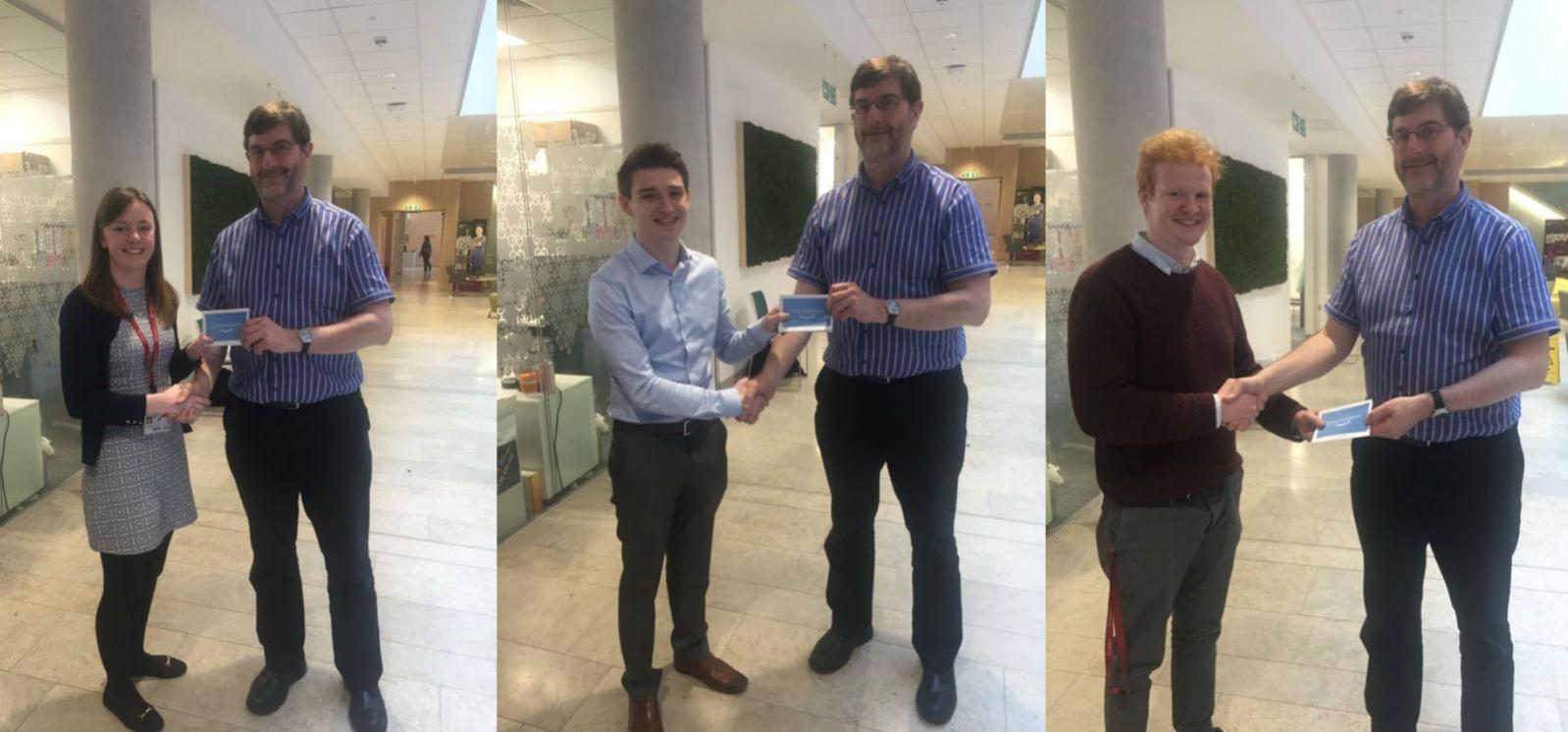 Second Year Symposium prize winners: Rachel Caines (1st), Michael O'Hare (2nd), Callum McGrenaghan (3rd), with Dr Ultan Power, Associate Director, Postgradaute Education and Training, WWIEM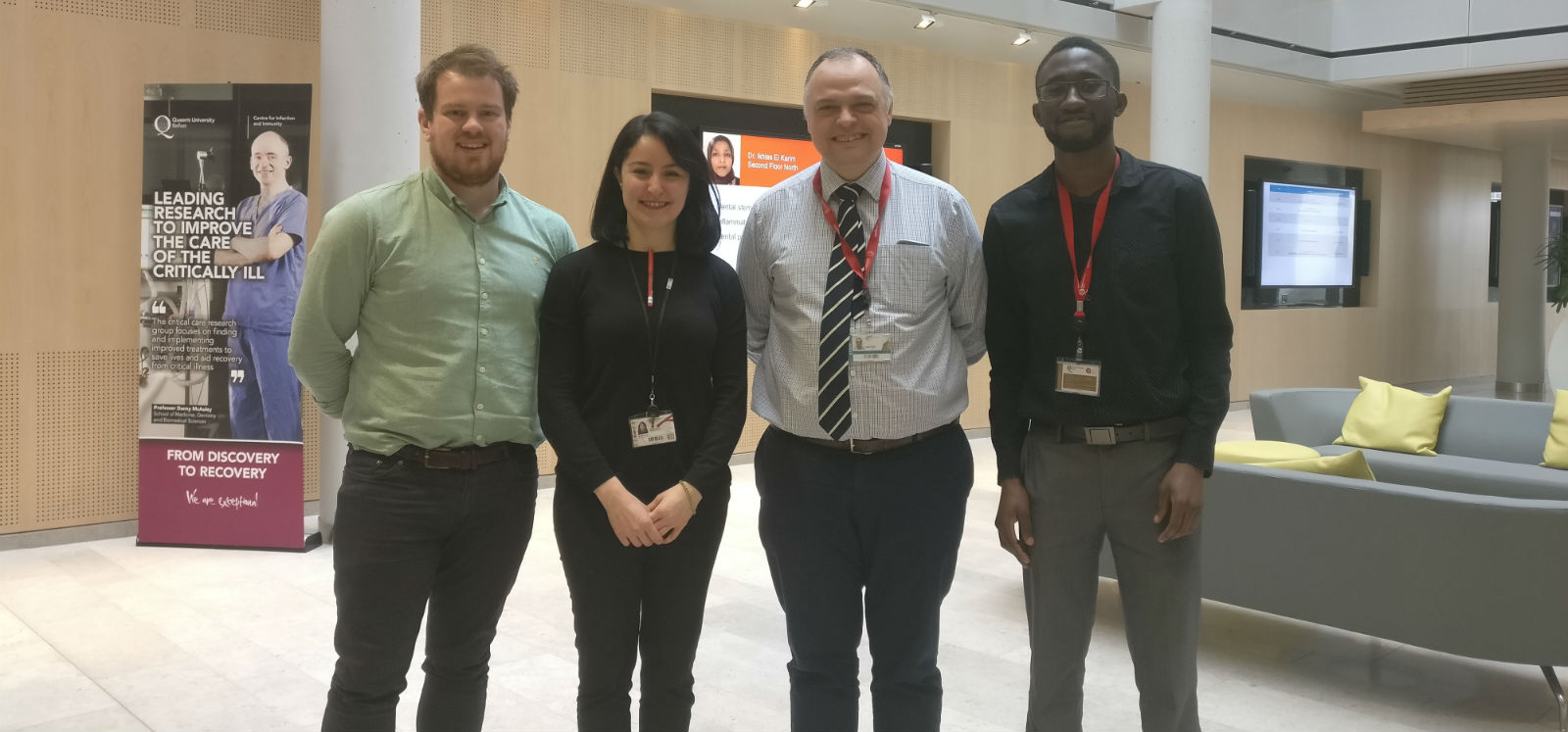 Third Year Symposium Organising Committee (Simon Carlile, Arya Moez, Adura Faniyi) with Professor Jose Bengoechea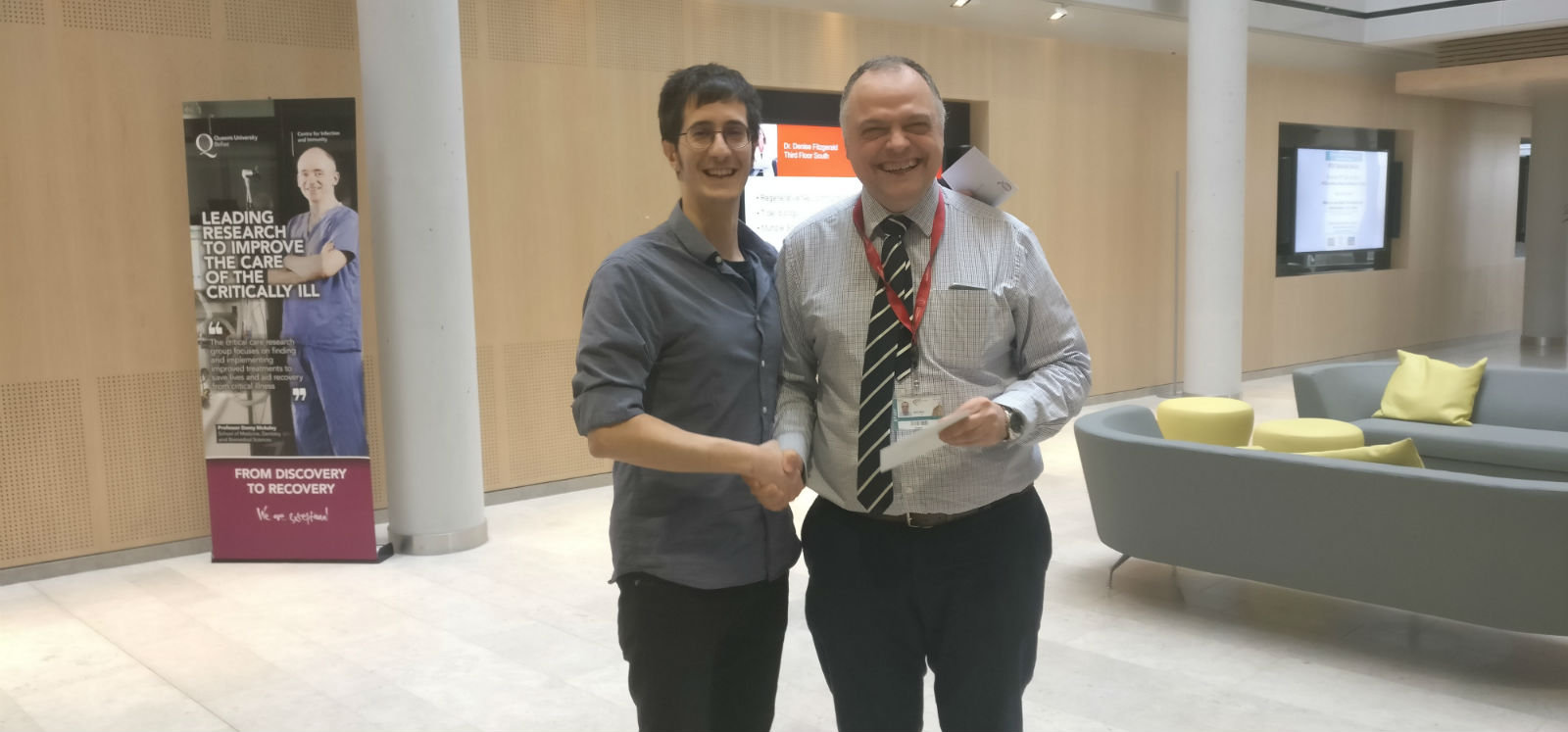 Winner of 2nd prize at the Third Year Symposium, Georg Eleftheriadis, with Professor Jose Bengoechea. Not pictured: Helen Groves (1st prize), Jamie Toole (3rd prize)