Queen's researchers make breakthrough in fight against superbug
Researchers at Queen's University Belfast have discovered why a lethal superbug is so resistant to the last line antibiotic meaning potential treatments could now be developed to fight the killer infection.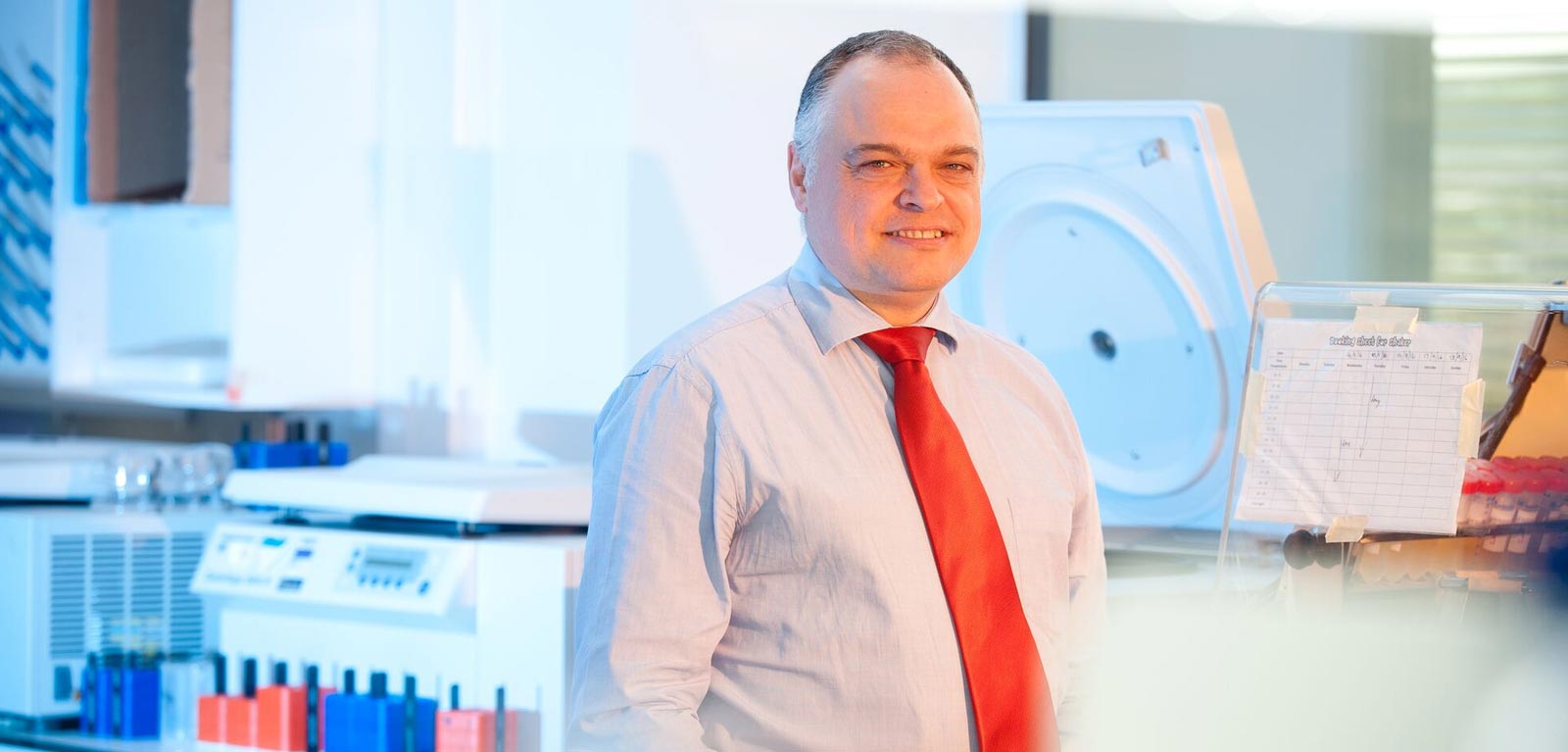 The research carried out by Professor Jose Bengoechea, Director at the Wellcome-Wolfson Institute for Experimental Medicine at Queen's University, and his team unveiled the molecular mechanisms preventing the treatment of klebsiella pneumonia. The multi-drug resistant microbe can cause bladder infections, pneumonia and has mortality rates of 25-60 percent.
Professor Jose Bengoechea said: "While it has been widely recognised that klebsiella is becoming resistant to the last line antibiotic, until now the precise underlying molecular explanation has not been understood."
The research, which has been published in the journal EMBO Molecular Medicine, was funded by The Biotechnology and Biological Sciences Research Council (BBSRC).
Dr Adam Staines, Head of Strategy (joint): Agriculture and Food Security, BBSRC, said: "Anti-microbial resistance is a global issue that will affect all of us. It touches on human, farmed animals and crop health, and so it is important that we remain cognisant of the interplay between humans, animals and the environments in which microbes live."
"Meeting this global challenge requires fundamental microbiological research such as this, through to close working with industry and policy makers, bringing together the research expertise and commitment of a broad range of disciplines."
The research also found that not only is the strain becoming more resistant to antibiotics, but it is also capable of increasing additional serious infections.
Professor Bengoechea explained: "Not only can we not treat or fight this infection efficiently but it can cause severe infections by counteracting our body defences, making it even more harmful than we had previously thought. The rate of resistance is unprecedented and coupled with the discovery that the microbe is provoking further infection, it is clear that a different approach is required."
Professor Bengoechea stressed the research findings should serve as a warning call.
He said: "It's crucial that hospital staff are informed of the potentially lethal effect of this infection and closely monitor patients, mindful that those affected by klebsiella pneumoniae may endure further serious infections that may require different management. This will go some way in mitigating the problem but we are now working to find treatments against this type of infection, exploring the potential of boosting our own defences so that we can find a long-term solution to avoid a potential pandemic in the future."