WWIEM Third Year PhD Symposium 2018
Third Year Postgraduate Students in the Centre for Experimental Medicine held their annual symposium on April 13th 2018.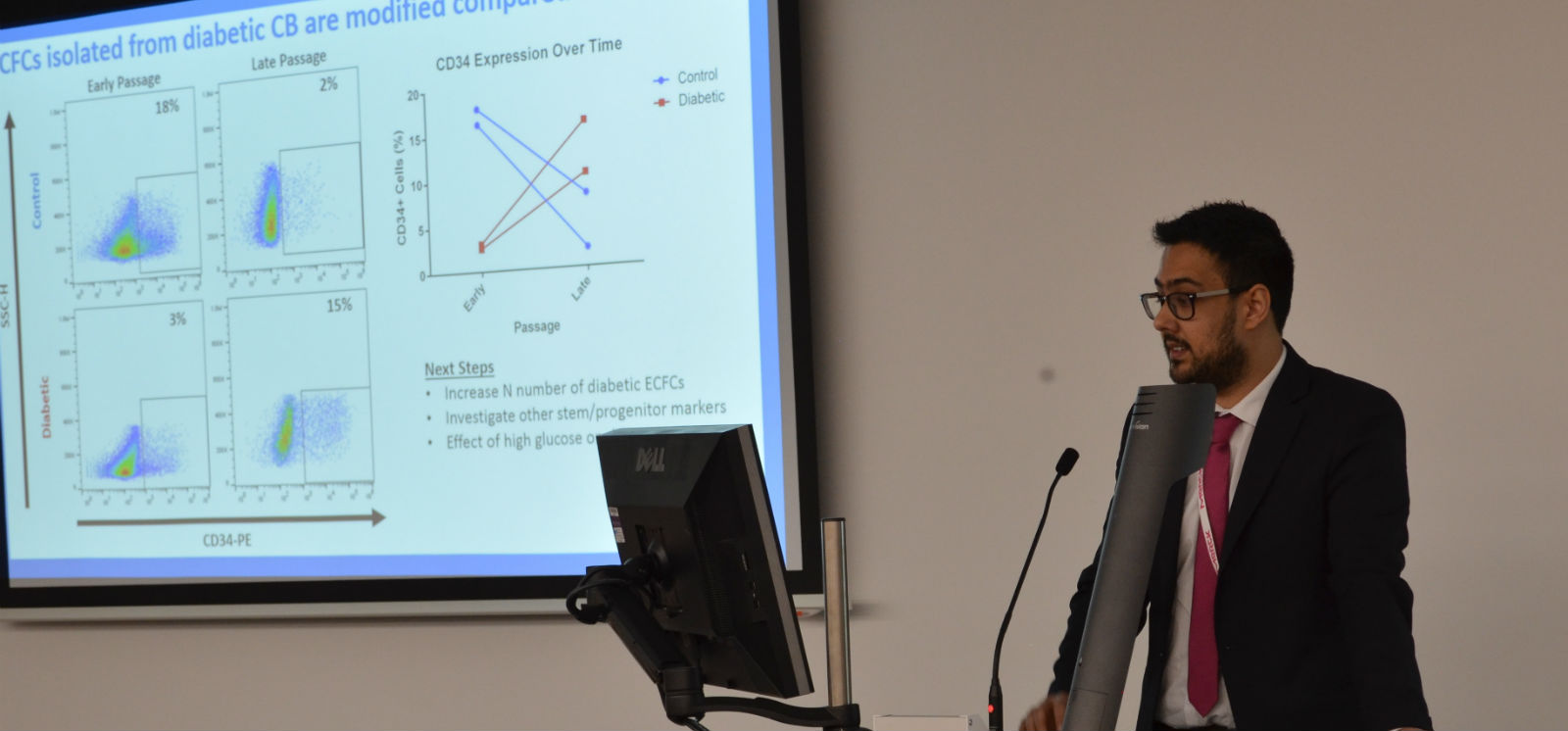 The symposium showcased the ongoing research of WWIEM's final year Postgraduate Students and was sponsored by four of our leading suppliers. It was organized by Josy Augustine, Toby Bartholomew, Fabiana Bisaro, Ross McNally and Kiran McLoughlin from the Third Year Postgraduate cohort.
The symposium commenced with a welcome note by WWIEM Deputy Director, Professor Tim Curtis, followed by presentations from all 21 students, each of in the format of a 10 minute presentation, followed by a five minute question and answer session. The talks were split into four sessions and the organisers would like to thank the Postdoctoral Research Fellows who gave up their time to chair the sessions: Dr Joana Melo, Dr Amy Dumigan, Dr Julia Monjaras Feria and Dr Rosana Penalva.
The audience of WWIEM students, Researchers and Academic Staff voted for the best presentation and day concluded with prize distributions and closing remarks by Dr David Grieve, Chair of the School of Medicine, Dentistry and Biomedical Sciences Postgraduate Research Board.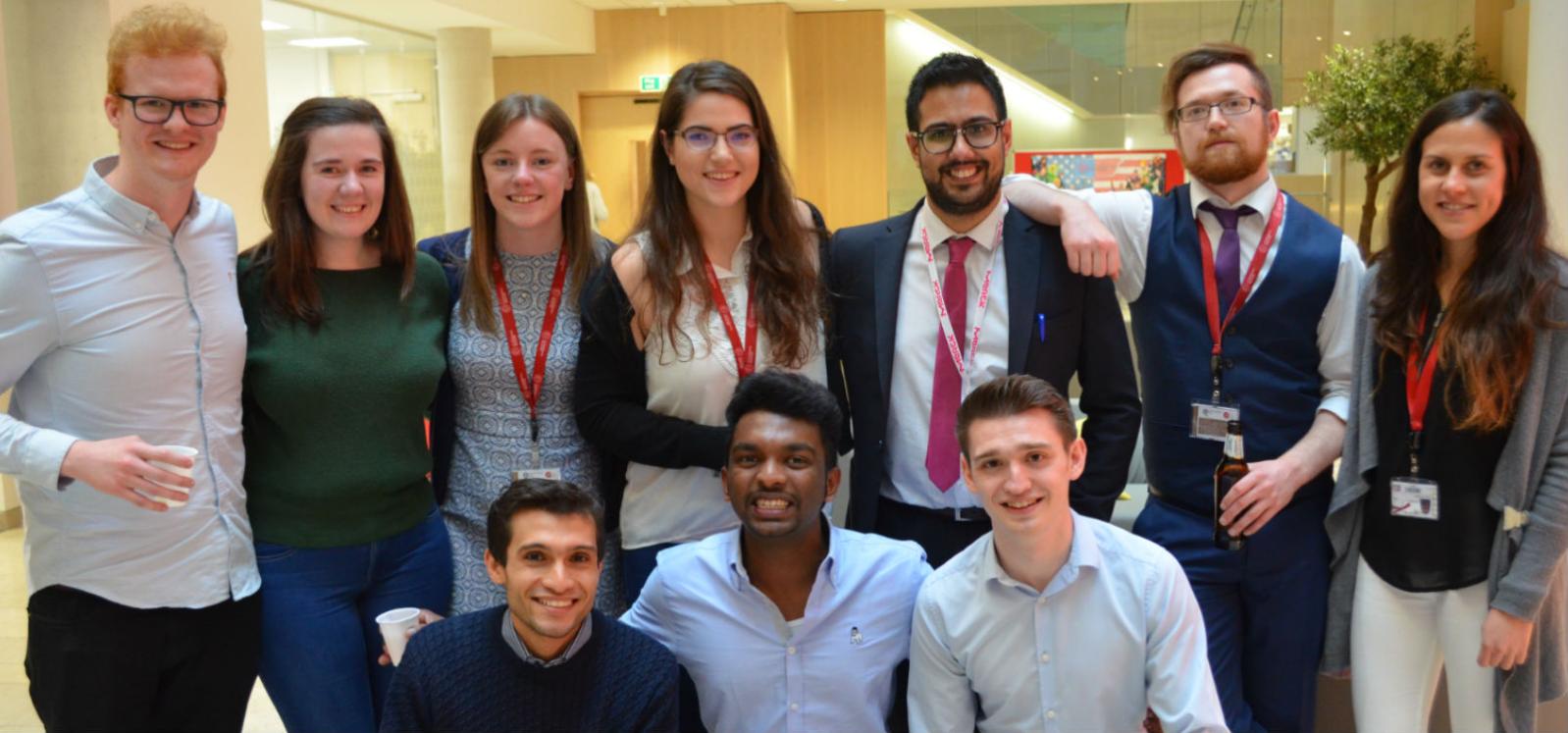 Above: WWIEM 3rd Year Postgraduate Students, L-R, Callum McGrenaghan, Caoifa Dougan, Rachel Caines, Katherine Edwards, Kiran McLoughlin, Ross McNally, Faiana Bosaro; Hossam Amr, Josy Augustine, Michael O'Hare.
Top: Kiran McLoughlin presents a talk on "Vasogenic Bloodborne Progenitors in Diabetic Retinopathy".