WWIEM's director contributes to "Creating Our future" findings presented by Minister Harris.
18,000 ideas generated from national brainstorm will inspire future research projects in 16 key identified areas. Professor Jose Bengoechea, Director of the Wellcome- Wolfson Institute for Experimental Medicine, was member of the Expert committee.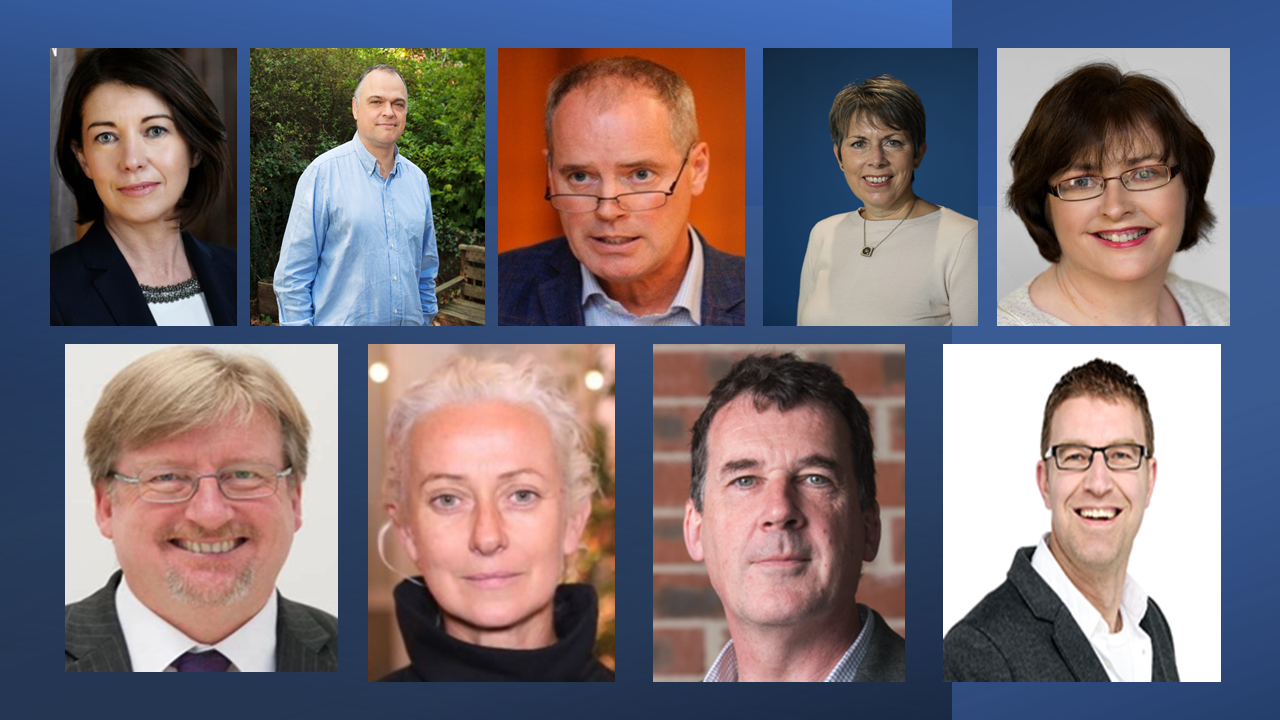 Creating Our Future is a government-led national brainstorm that, during 2021, involved the people of Ireland in a conversation on the role research can and should play in addressing opportunities, challenges and hopes for the future. Creating Our Future aim was to ensure that the direction of research in Ireland is informed by the people it serves.
The campaign asked the Irish public to submit research ideas based on a flexible, open-ended question: 'Tell us your idea for what researchers in Ireland should explore to create a better future?'
Creating Our Future was the first of its kind public engagement dialogue to be undertaken in Ireland. Creating Our Future asked people and communities across Ireland to submit ideas through a dedicated online portal. All responses submitted to the portal were collated and shared with independent experts, comprised of researchers from academia, the private sector, and civil society, who have distilled the ideas into the now presented report for Government to inspire future research in Ireland.
All 18,062 ideas submitted by the public during 2021 were considered by an independent Expert Committee and grouped under 16 thematic areas ranging from a human centred approach to health and social care to foster regional strengths, to increase preparedness to the next pandemic, and to future proofing energy and water systems, and promoting equality, diversity and inclusion in Ireland.
The diverse breadth of public submissions on where research should be focused ranged from ideas on the environment, mental health, food and sustainable and green living, to housing, health, the arts, digital challenges, learning and development, and nurturing community.
The outputs and recommendations from Creating Our Future are integrated into the Government's new national research and innovation strategy Impact 2030, and will inform the National Challenge Fund, as well as being aligned with future public engagement campaigns such as Science Week.
Professor Jose Bengoechea was one of the 8 members of the Experts committee leading the analysis of the submissions focusing on Health and Wellbeing. The committee was chaired by Professor Linda Hogan, Trinity College Dublin, which also included Dr Niall Smith, Munster Technological University, Ms Lorna Ross, VHI Chief Innovation Officer, Dr Orla Flynn, Galway-Mayo Institute of Technology, Professor David Farrell, University College Dublin, Professor Brian Norton, the International Energy Research Centre, and Professor Anita Maguire, University College Cork.
Professor Jose Bengoechea reflected on his work: "It has been a privilege conveying the voice of Ireland and to bring forward recommendations to government in order to inspire future research and future-proof Ireland's research system. In the area of Health and Wellbeing, the public articulated clearly the need to accelerate research efforts in mental health, and infectious diseases to improve quality of life and strengthen Ireland's resilience in the face of in the face of future disruptions".