Dr Simon Doherty appointed to European body
A leading academic from IGFS and the School of Biological Sciences, Dr Simon Doherty, has been invited to chair a high-level European working group in the area of food integrity.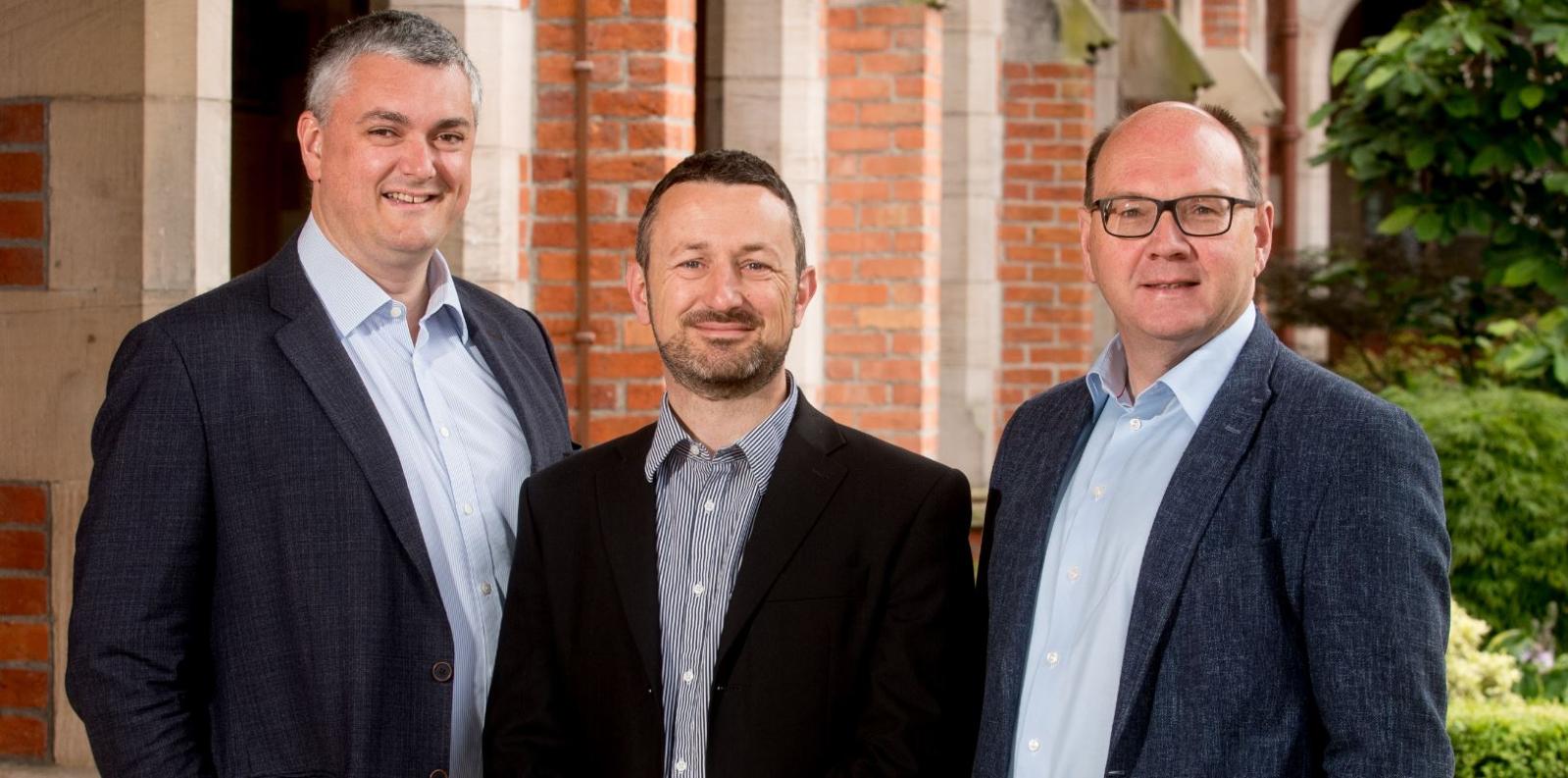 Dr Doherty, who is currently Senior Vice President of the British Veterinary Association (BVA), will chair the Food Safety & Sustainability working group of the Federation of Veterinarians in Europe (FVE) for the next three years.
The group will assist FVE in all issues related to food safety, food security and sustainable livestock systems. More specifically, the group will work on issues such as risk-based meat inspection and the role the veterinary profession plays in the circular economy. It will also support FVE to take the most effective and workable policies at EU level.
Dr Doherty joined the Institute for Global Food Security (IGFS) and School of Biological Sciences at Queen's as a Senior Lecturer in 2018. Prior to that, he was the Animal Sciences & Aquaculture Specialist for the UK's Department for International Trade for three years, and during this time was appointed a 'GlobalScot' by the Office of the First Minister of Scotland.
With a keen interest in animal welfare and improving industry standards, he is a trustee of livestock development charity, Send a Cow, and of the BVA Animal Welfare Foundation.
Living in Co Down, he has 20 years' experience in farm-animal & equine veterinary practice, industry and academia, is a certified Aquaculture Veterinarian and a Fellow of the Royal Society of Biology.
Dr Doherty is also BVA representative to the FVE and, until recently, chaired the FVE FishMedPlus Coalition; an expert group promoting improvement in the availability of medicines and vaccines for use in aquaculture production systems across Europe.
He chairs the UK One Health Coordination Group and represents BVA on the Farm Animal Welfare Forum. A past-president of the North of Ireland Veterinary Association, he is also a Life Member of the Royal Ulster Agricultural Society.
Commenting on the appointment, Professor Nigel Scollan, Director of IGFS, said Dr Doherty's career represented the kind of engagement that was at the heart of IGFS. "Dr Doherty has been influencing public policy at a high level for a number of years and this latest appointment continues the trend," he said.
"This is what IGFS does best – to carry out excellent research but then taking that research out into the 'real world' where it can form part of the solution to the challenges facing our global food systems."
FVE is the European representative body for the veterinary profession. It strives to enhance animal health, animal welfare, public health and the protection of the environment. It is also the official stakeholder for the EU Institutions.
FVE supports European veterinarians in delivering their professional responsibilities to the best possible standard. It represents 44 veterinary associations plus 4 technical sections of veterinarians working in all the fields of veterinary medicine across the whole of Europe.