The School of Biological Sciences offers a range of PhD and MPhil opportunities, many of which are provided in conjunction with the Institute for Global Food Security at Queen's.
All funded (and some non-funded) PhD opportunities are advertised externally on the Find a PhD website. Opportunities are typically advertised throughout the year, and current projects are listed at the bottom of this page. Each project listing contains contact details for queries and a link to the online applications portal.
Potential candidates from the UK/EU in the period December 2018 - January 2019 are invited to apply for the NERC QUADRAT-DTP PhD opportunities which involve Queen's University and the University of Aberdeen.
Potential International candidates in January 2019 are invited to apply for a Faculty of Medicine, Health and Life Sciences International PhD studentship (see bottom of this page).
Potential candidates from China in the period December 2018 - January 2019 are invited to apply for a QUB-China Scholarship Council PhD award.
If you have secured external funding for your own research proposal or intend to apply for it, you are welcome to browse the online profiles of our academics and identify a potential supervisor whose research interests are similar to your own. You may then contact this academic who will give due consideration to your research proposal.
Links to academic staff profiles are available through our research cluster pages:
Ecosystem Biology and Sustainability
If you do not have a source of funding for your research, it may be possible for your research proposal to be considered. However, you would be required to provide evidence that you are capable of covering all costs associated with a PhD. Please note that it is not possible for the School or Institute to provide funding for any PhD projects other than those that are advertised through Find a PhD.
Details of postgraduate research scholarships currently offered by the University are available here. This page also contains information on a range of country-specific scholarships for which you may apply externally.
Information on entry requirements (including, for overseas students, English language requirements) is available from the Course Finder section of the University website:
Food Safety and Biotechnology MPhil
The School/Institute Postgraduate Research Handbook contains information on our world-class research facilities, training opportunities, support services, and other features of importance to current and prospective research students.
For further information, please contact the Postgraduate Research Administrator at biosciences-pg@qub.ac.uk.
Students from China
Queen's University/China Scholarship Council PhD Scholarships
Up to 10 full scholarships for Chinese students commencing PhD research in 2019 - information now available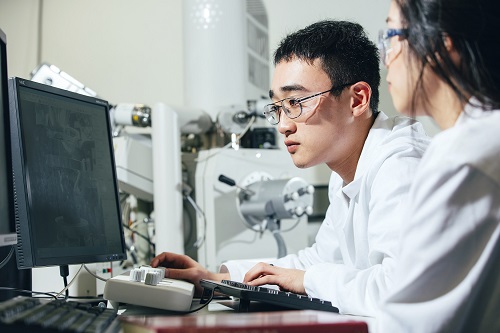 International PhD Studentship
The Faculty of Medicine, Health & Life Sciences at Queen's University has a reputation for excellence in education and research.
Our hope is that students, researchers and academics from around the world will join with us to both learn and also bring new ideas and approaches to help drive forward our ambitions to enhance and advance life. Applications are invited from exceptional candidates who clearly excel in their discipline and who have applied for a PhD and successfully received an offer from one of the four Schools within the Faculty to undertake a PhD.
Powered By FindAPhD.com