The Molten Salts Discussion Group (MSDG) is one of the RSC's oldest Interest Groups having recently celebrated its 50th anniversary in 2013. The Group is a network of highly experienced scientists and engineers active in the field of ionic liquids and molten salts R&D drawn together from across academia and industry. The MSDG's activities not only spans the UK but also across the International MSIL Community.
This year the annual early careers research meeting took place at the School of Chemistry and Chemical Engineering, Queen's University Belfast on September 13th. This year's meeting was held in commemoration of the late Professor Ken Seddon OBE, who pioneered ionic liquids research at Queen's and with many many colleagues and collaborators around the world.
Lucy Brown of QUILL introduced the presentations, with 12 researchers presenting a varied selection of content concerning ionic liquids and deep eutectic solvents. MSDG chairman Dr Andrew Doherty closed the session with a touching eulogy to his former colleague Professor Seddon.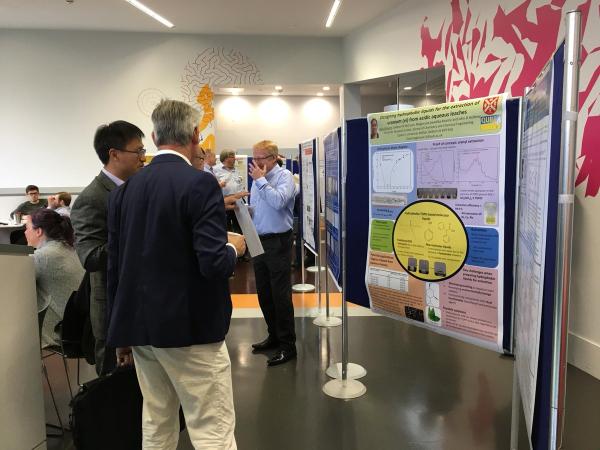 The day concluded with a poster session, with a total 21 researchers contributing. As part of the commemorations a new poster prize was established, The Ken Seddon Student Poster Prize, in honour of his life and contributions to the field.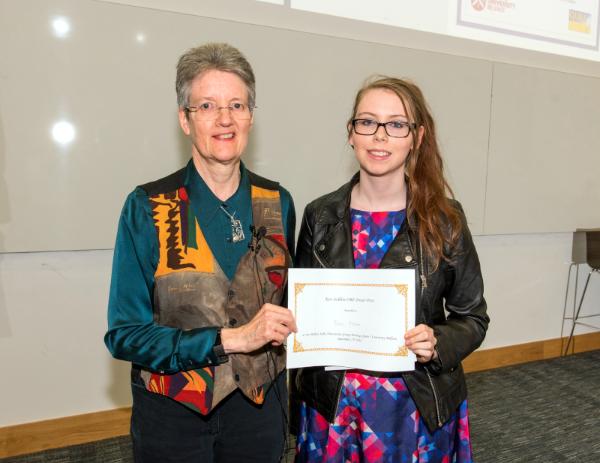 The inaugural prize was awarded to John Keogh for his poster on "Nitrogen based ionic liquids for the esterification of glycerol with acetic acid". The award was presented by Prof Elaine Seddon during the Professor Ken Seddon Memorial Seminar, however John was unavaible on the day and the reward was collected on his behalf by Courtney Quinn.
Latest News