The QUB Maths Competition for Schools has been held annually since 2009. The competition is usually held in early December. Teams of A-Level Maths students from about 20 schools from all over Norther Ireland come to Queen's to compete in a two gruelling problem-solving rounds, followed by a maths quiz. Many of these students later come to Queen's to study in the School of Mathematics and Physics.
In 2018, the competition that was held on 7 December 2018, with 17 school taking part. The winning teams are: Belfast Royal Academy (1st pace), Grosvenor Grammar School (2nd place), Carrickfergus Grammar School (3rd place), with Shimna Integrated College Newcastle and St Louis Grammar School Ballymena receiving commendation for strong performance in rounds 1 and 2.
Next year the competition will be held on 6 December 2019.
1st place: Belfast Royal Academy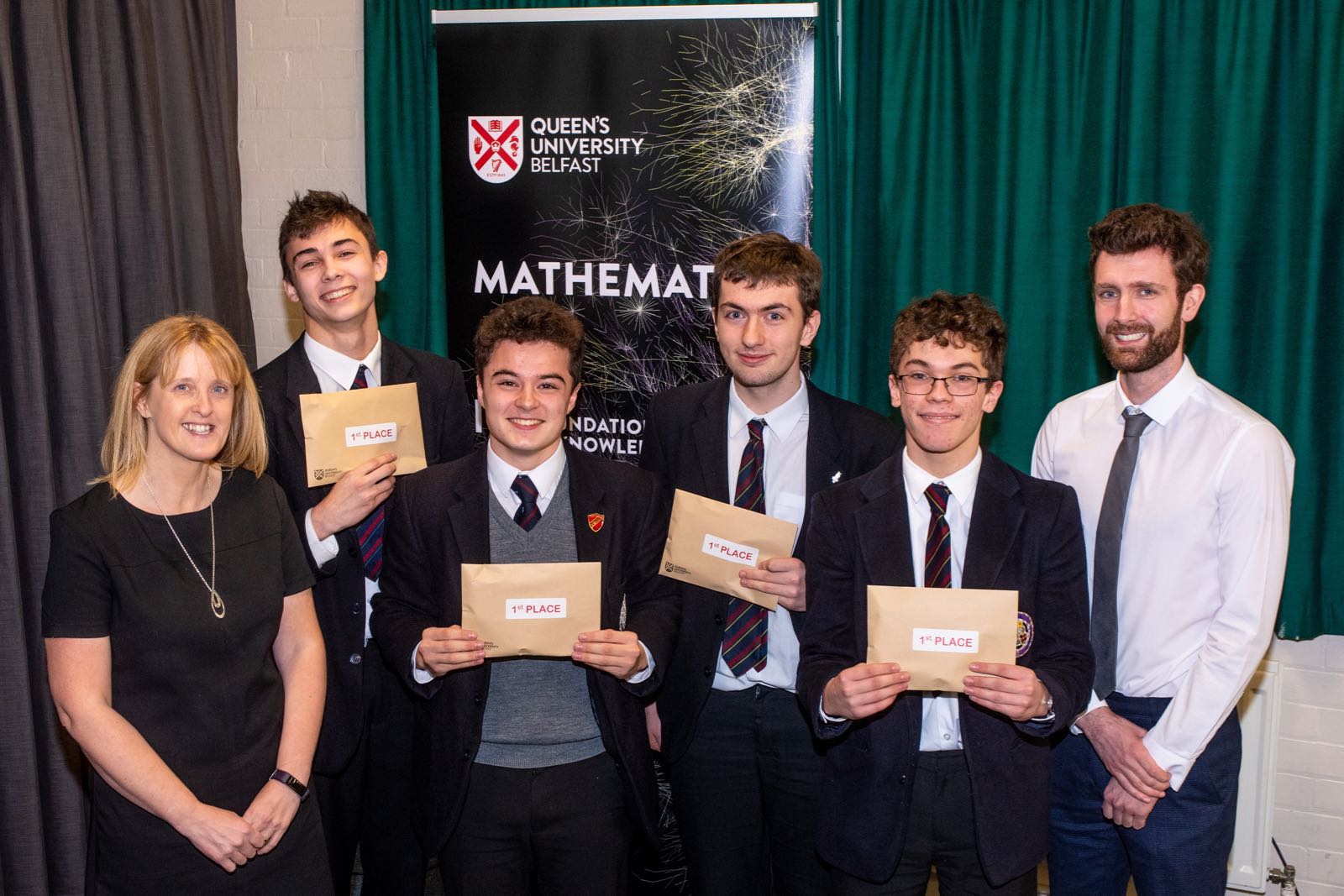 2nd place: Grosvenor Grammar School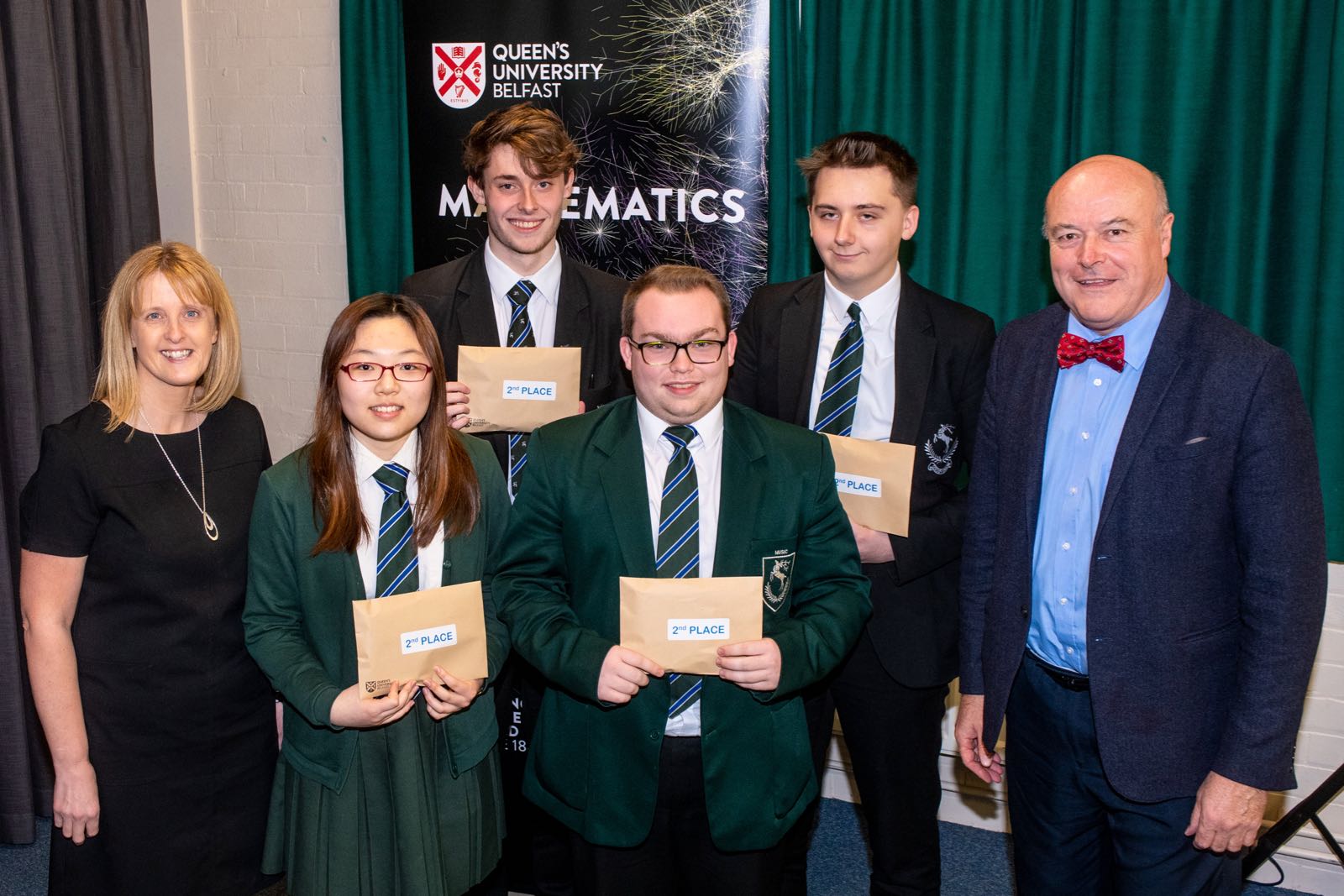 ‌
3rd place: Carrickfergus Grammar School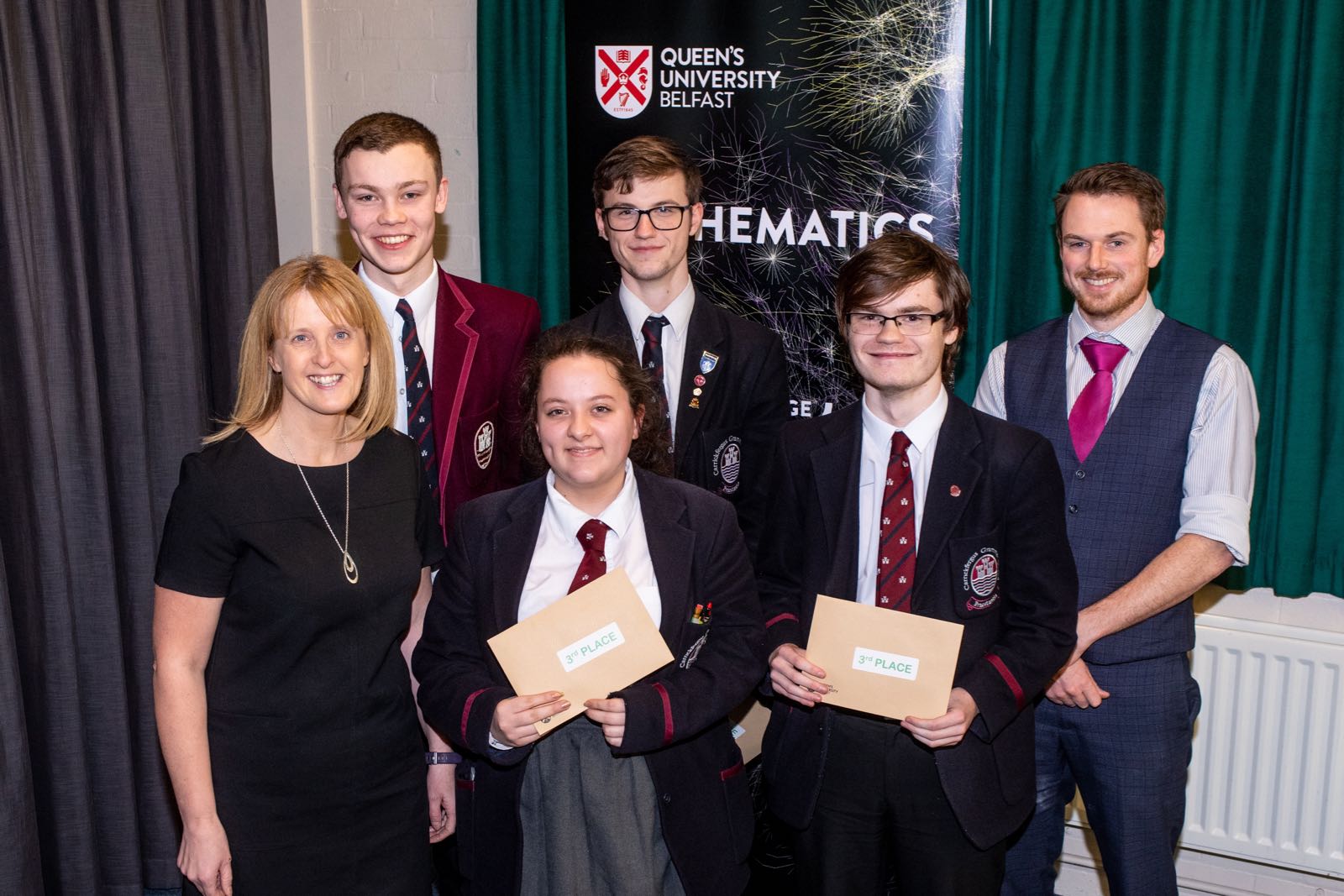 Recent past competition winners: