Launch of the Florence Nightingale Exhibition
On Wednesday 8th February 2023 the School of Nursing & Midwifery, launched the Florence Nightingale Exhibition which currently resides on the Ground Floor of the Medical Biology Centre, 97 Lisburn Road for anyone to view.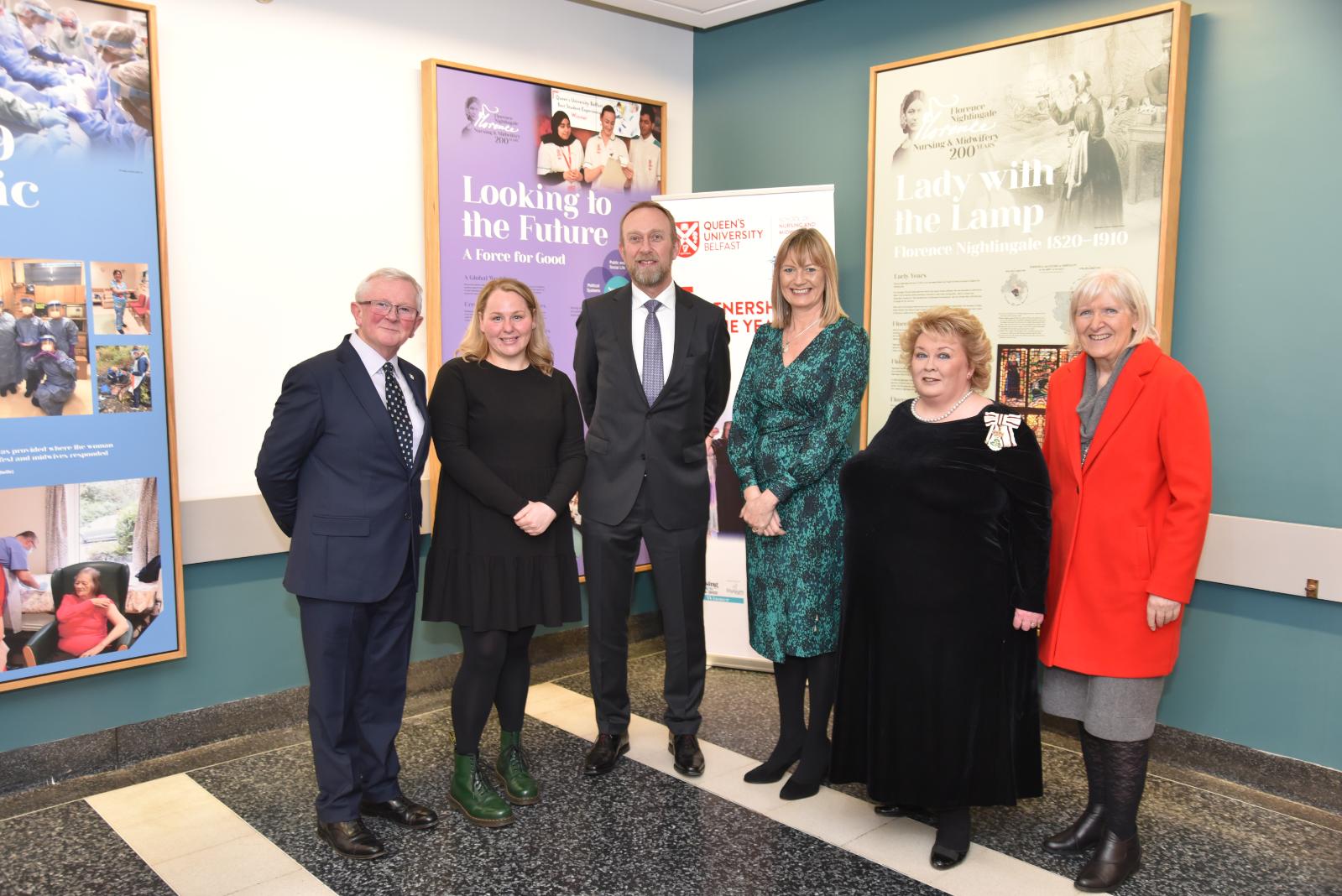 Queen's was honoured to host the Lord Lieutenant Dame Fionnuala Jay-O'Boyle along with the Deputy Lord Lieutenants Professor Martin Bradley and Dame Judith Hill. Guest Speakers also included Professor Aaron Maule, Faculty Pro- Vice Chancellor along with Student Catherine McLaughlin and Mary Duffin from the Patient and Carers Education Partnership Forum within the School.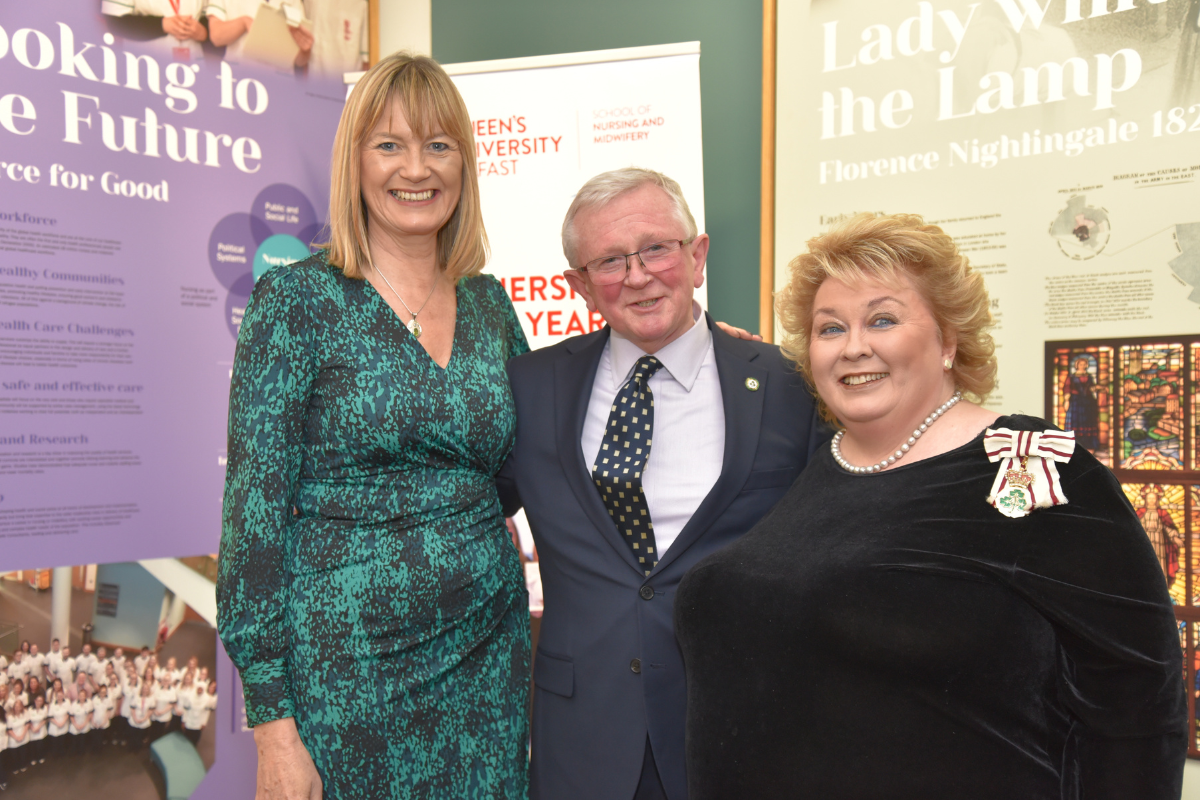 Commenting on the launch Head of School Professor Fitzsimons said "We are delighted to host this important Nursing & Midwifery exhibition here in Queen's. Designed to commemorate the 200th birthday of Florence Nightingale, the exhibition includes wonderful archives, that chart not only the fascinating details of Florence's life but also the history of our profession in Northern Ireland. We are grateful to Professor Martin Bradley for his leadership in developing the exhibition and deeply honoured that the Lord Lieutenant Dame Fionnuala Jay-O'Boyle participated in its launch. I would encourage all our healthcare students and members of the public to visit the exhibition and enjoy learning more about the history of Nursing & Midwifery".