Queens University Belfast welcomes Associate Professor Dr Helen Chan to Belfast
The School of Nursing and Midwifery has welcomed Dr Helen Chan from the Chinese University of Hong Kong Shatin for a 2 week visit to share her knowledge and research in the area of palliative care.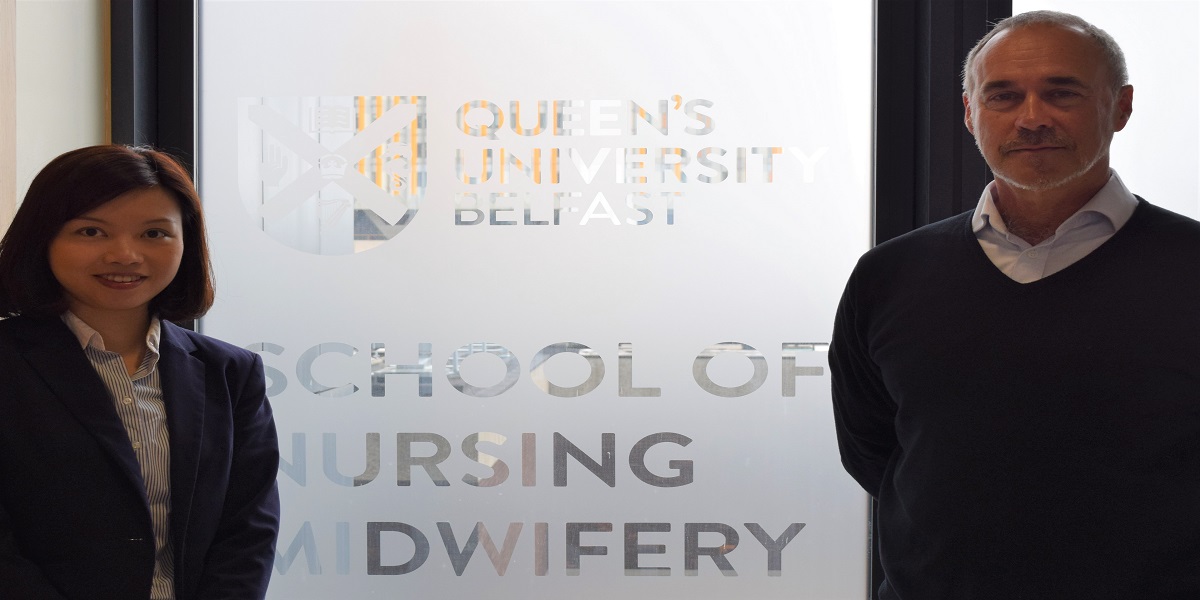 Hosted by Professor Kevin Brazil, Dr Chan has been funded by ACU fellowships which aims to support collaborative international visits and build research networks. Dr Chan's research interests focus on end of life care, gerontology and care ethics which a key area of research within the School of Nursing and Midwifery.
Prof Kevin Brazil explains, "The School of Nursing and Midwifery at Queen's University Belfast has an international reputation for our research in the area of Palliative Care and Chronic Illness.
Dr Chan's visit will help to develop our global understanding of how care can be delivered in different cultures and help to develop new approaches which can help to support patients and their families."
During her time she had the opportunity to meet with various groups including Four Season's Health Care and NI Hospice as well as Palliative Care Leads from the PHA and HSC Board to discuss developing policies for palliative care. She also visited the All Ireland Institute of Hospice and Palliative Care in Dublin.
Dr Chan commented on her visit, 'The UK and Ireland practice world leading Palliative care and it is really important to come and learn from the best. I have spent my time at Queen's University with Kevin and visited a number of outstanding organisations who practice palliative care. Everyone I have met is so passionate about their roles within palliative care and have been very generous in sharing their experiences with me. I hope to use this trip as a benchmark and to replicate this model in Hong Kong In the future'
Click here to learn more about Queen's research on Chronic Illness and Palliative Care